TikTok: ASU, NAU, UArizona announce ban on the controversial social media platform
TEMPE, Ariz. - Officials with Arizona State University are taking steps against the use of TikTok on school-managed devices amid mounting controversy for the social media platform.
In a brief statement, university officials announced that TikTok "will no longer be allowed to be installed on ASU-managed devices." Officials say this is due to the university taking steps "following President [Joe] Biden's recent order for federal contractors."
The statement did not give a specific date as to when the ban will take effect. The university does have its own TikTok account, but no new content has been posted since Feb. 26.
Meanwhile, officials with Northern Arizona University say they are also complying with President Biden's executive order by removing TikTok from all university-owned devices. Like ASU, NAU has its own TikTok, and the latest post made to the account was on April 3.
On Apr. 4, we received a statement from officials with the University of Arizona in regards to the school's stance on TikTok. The statement reads:
"The University of Arizona is already in full compliance with the Biden Administration's guidance and is working to block TikTok from university-owned personal computing devices."
A look at UArizona's verified TiKTok account shows university officials last posted to the account on or around Apr. 2.
Governments express concerns over TikTok due to various issues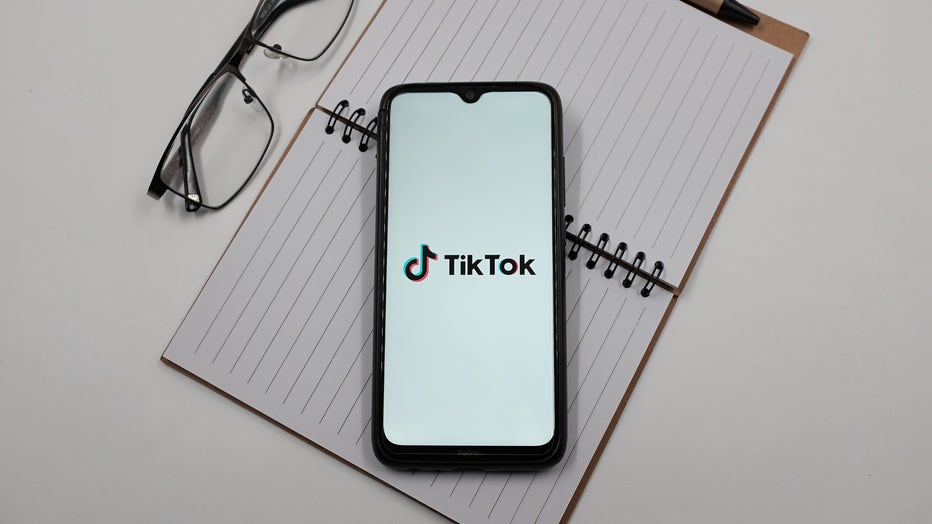 In this photo illustration a TikTok logo is displayed on a smartphone screen above a notebook next to glasses. (Photo Illustration by Nikolas Kokovlis/NurPhoto via Getty Images)
Western governments are growing increasingly worried that TikTok's owner, Beijing-based ByteDance, might give browsing history or other data about users to China's government or promote propaganda and disinformation. The U.S. and other nations have banned TikTok from government-owned devices, as have several states.
The U.S. Committee on Foreign Investment, part of Biden's Treasury Department, has threatened to ban TikTok if ByteDance doesn't sell its stake in the app, according to a Wall Street Journal report.
ByteDance says it's working to address security concerns and has plans to route traffic through servers owned by Oracle, a Silicon Valley-based tech company.
Also Read: Biden's TikTok moves testing young voters