Virginia man dies while hiking Grand Canyon trail
GRAND CANYON NATIONAL PARK - A man from Virginia died while hiking in the Grand Canyon on Saturday.
National Park Service officials say they received an emergency call just before 2 p.m. on Sept. 9 of a hiker in distress on the North Kaibab Trail one mile south of Cottonwood Campground. The hiker reportedly became unresponsive and bystanders at the scene began performing CPR.
A search and rescue team responded, however, the victim, 55-year-old Ranjith Varma of Manassas, Virginia, died. He was attempting to hike from the South to the North Rim in a single day.
Rangers say the trail from rim to rim is about 21 miles long and can take 15 hours to complete.
Varma's death is being investigated by the Coconino County Medical Examiner.
"In the summer, temperatures on exposed parts of the trail can reach over 120°F (49 °C) in the shade," officials said. "Park rangers strongly advise not hiking in the inner canyon during the heat of the day between the hours of 10 a.m. and 4 p.m."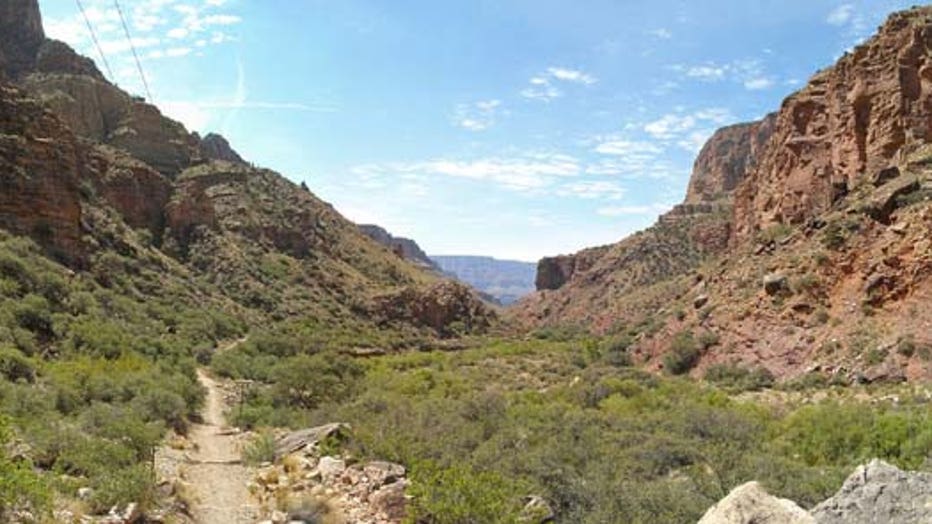 The North Kaibab Trail near Cottonwood Campground (National Park Service)
Area where the hiker was found: