Woman dead, man hurt in central Phoenix hit-and-run crash
PHOENIX - A woman was killed and a man was injured in a hit-and-run crash in central Phoenix on Saturday night, police said.
The three-vehicle crash happened at 10th Street and McDowell just before 11:45 p.m. 
Police say a gold-colored car ran a red light while heading northbound on 10th Street and hit a white vehicle driving east down McDowell Road.
A third car heading the opposite direction down McDowell was struck after the first collision.
A man and woman in the gold car were both hospitalized for their injuries. The woman, who was described as being in her 40s, did not survive.
The man is expected to be OK.
Police say a man in the white vehicle left the scene in another car.
Anyone with information about the crash is asked to contact Phoenix Police or Silent Witness at 480-WITNESS.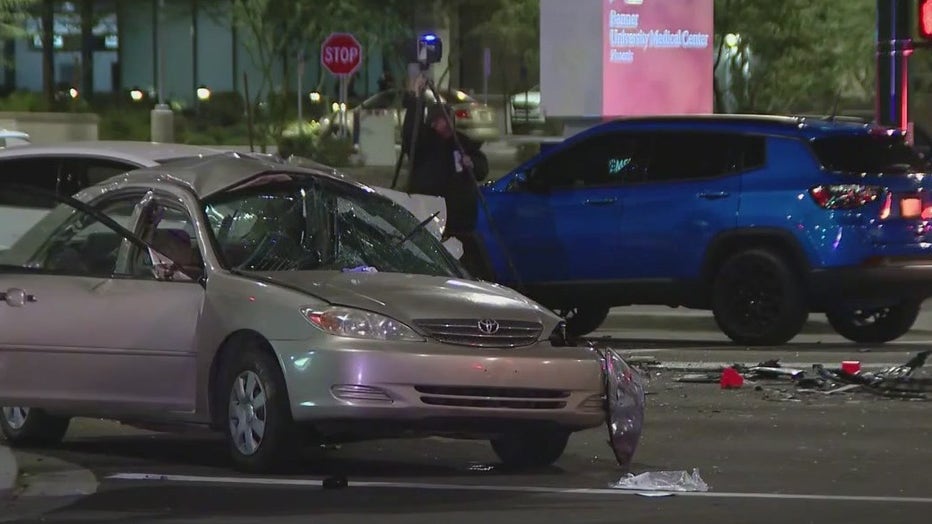 More Arizona headlines