2023 Super Bowl LVII to be held in State Farm Stadium in Arizona
GLENDALE, Ariz. - The Arizona Super Bowl Hosting Committee has announced that a date has been set for Super Bowl LVII in Arizona.
Save the date for February 12, 2023 at State Farm Stadium in Glendale. 
This is the fourth time the state of Arizona will be hosting the Super Bowl. It's joining South Florida, New Orleans, Tampa and Los Angeles as the only sites to host a Super Bowl four times.
The most recent Super Bowl held in Arizona was Super Bowl XLIX in 2015 in Glendale. The city also hosted Super Bowl XLII in 2008. Super Bowl XXX in 1996 was held in Tempe at Sun Devil Stadium. 
"We can't be more excited such a great pleasure for the city of Glendale and for the whole state of Arizona," said Steve Schattenberg, general manager for Twin Peaks.
According to researchers at ASU, the 2015 Super Bowl brought in more than $700 million for businesses across the region - the largest economic impact of any special event held in Arizona.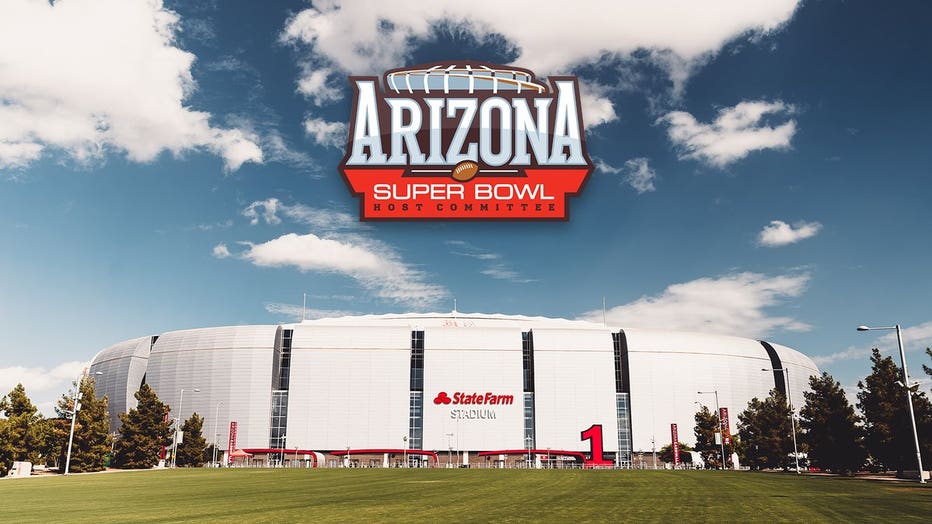 (The Arizona Super Bowl Hosting Committee)
Twin Peaks is located down the street from the stadium, and Schattenberg says he's expecting a big turnout.
"The amount of visitors, the public attention, plus the people that have never been here - they're gonna go shopping…going come to eat here," he said.
David Rosseau, Chairman of the Super Bowl Host Committee for Arizona, agrees.
"You can't buy the kind of positive PR that having the Super Bowl brings or affords our Valley," Rosseau said. "Allows us to show everything that is great and why we all live here."
Rosseau says the hope is that visitors to the Super Bowl will get out and explore other parts of the state outside of Glendale, so they can appreciate all that the state has to offer.
"Showcases everything that is great about Arizona, whether that is hiking, biking," Rosseau said. "I think we have become an incredible food and cultural center, all of which is on display when we have everybody's attention."
The Super Bowl official says there will be plenty of planning leading up to this event, and NFL officials will be in town next week to help with some of that planning.
RELATED:
Tune in to FOX 10 Phoenix for the latest news: