Man accused of shooting, killing Mesa CVS Pharmacy employee
MESA, Ariz. - A deadly shooting inside a CVS pharmacy in Mesa is under investigation, and a suspect has been arrested.
Police responded to a location near Brown and Mesa Drive for an "unknown trouble" call on Thursday night that turned into an emergency. When officers arrived at the pharmacy, they found the manager, 49-year-old Micheal Jacobs, with several gunshot wounds. He was taken to a hospital where he later died.
A witness provided police with a description of the possible suspect. Detectives then found a person matching the description walking across the street from the CVS.
The suspect, 38-year-old Jared Sevey, was seen by officers throwing what appeared to be a gun into a canal, police said.
Sevey was detained and had what appeared to be blood on himself.
"Jared made spontaneous statements to officers telling them, 'I'm guilty', 'I planned it', and 'I bet he aint talking (expletive) no more,'" court documents read.
Officers were able to retrieve the gun from the canal.
Investigators say Sevey was in the CVS earlier in the day and had an argument with Jacobs about shoplifting. While being interviewed by police, Sevey claimed that Jacobs tried to hit him during their altercation.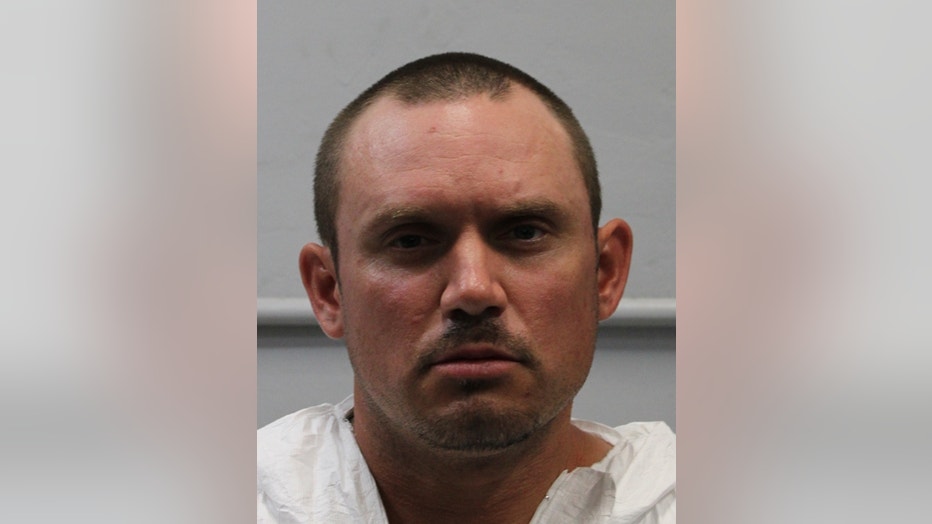 "Jared stated that this incident was the last straw and that prior to this he had told himself that the next guy who 'touched' him would 'feel like he feels,'" court documents read.
After returning to the store with a gun, Sevey asked to see Jacobs and told another employee to get everyone out of the store. Sevey then allegedly pulled out the gun and opened fire at Jacobs. Jacobs ran from Sevey, but Sevey followed and continued to shoot at him, according to court documents.
Sevey was booked into jail and is accused of first-degree murder, being a prohibited possessor, and tampering with evidence.
The CVS location where the shooting happened, meanwhile, will remain closed until further notice, according to a sign on the front door.
A GoFundMe has been established to help Jacobs' family with funeral costs.
CVS statement on the shooting
"We are shocked and deeply saddened by the tragic shooting that occurred at our Mesa store yesterday evening. Michael Jacobs was a hard-working, dedicated operations manager at our store who worked at CVS Pharmacy for more than two decades. We extend our heartfelt condolences to Michael's family, friends, and colleagues and have made counseling services available to his co-workers. We continue to fully cooperate with police in their investigation of this tragic incident."
Where the shooting happened: