2 dead, 8 injured following fiery 7-car crash along I-10 near Casa Grande
CASA GRANDE, Ariz. - Two people died in a seven-vehicle crash on Interstate 10 near milepost 188 in Casa Grande on Wednesday, according to the Arizona Dept. of Transportation on Oct. 6.
According to the Arizona Department of Public Safety, a commercial truck crossed the median and into oncoming traffic. The truck then hit two other commercial trucks heading the opposite direction and slammed into three passenger vehicles, resulting in two deaths and multiple injuries.
The commercial truck burst into flames during the crash, and the driver died. One of the other semi trucks veered off the side of the highway and a passenger inside died from their injuries.
Meanwhile, another semi spun out after the collision, rolling on top of a box truck until it finally stopped in the median.
Three passenger vehicles were hit, and one of the cars rolled over in the collision.
Seven people were taken to a Chandler hospital, with three of them needing to be flown by helicopter. One person was taken to a hospital in Casa Grande.
Officials say they did not know the reason why the first commercial truck crossed the median.
The westbound lanes of I-10 were reopened late Wednesday night.
"It must have just happened because we were on the same channel as medivac and police, and there was no chatter at all," said Dr, David Warkentin, who was in training when he saw black smoke coming from the I-10. "We orbited about three times, and we got a little bit lower to see the carnage, and as we were departing back to the airport, we saw two medivac helicopters leaving from the north, going southbound."
Dr. Warkentin captured video of the crash. He said in all of his 17 years of flying, he has never seen an accident as bad as this one.
"There was so much smoke. It looked to me [like] there were three semi-trailers involved. Two were on their side, one burst into flames. One was in the median, one was off to the side. The one in flames was going northbound and it looked like a car was underneath it. There was probably from what I saw, at least maybe four or five civilian vehicles outside of the semi-trailers. It looked like there were approximately 9 vehicles involved," said Dr. Warkentin.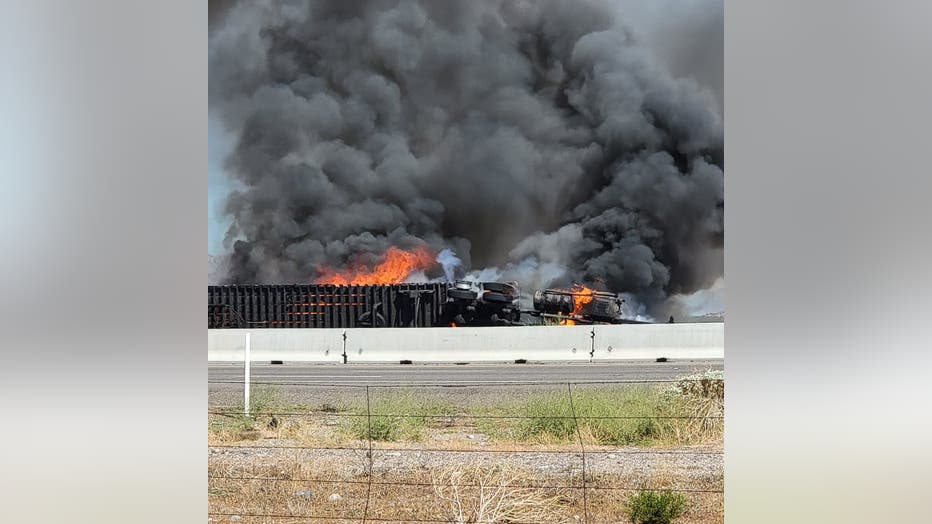 Casa Grande crash on Oct. 6, 2021. Photo by Keanan Mendez Lopez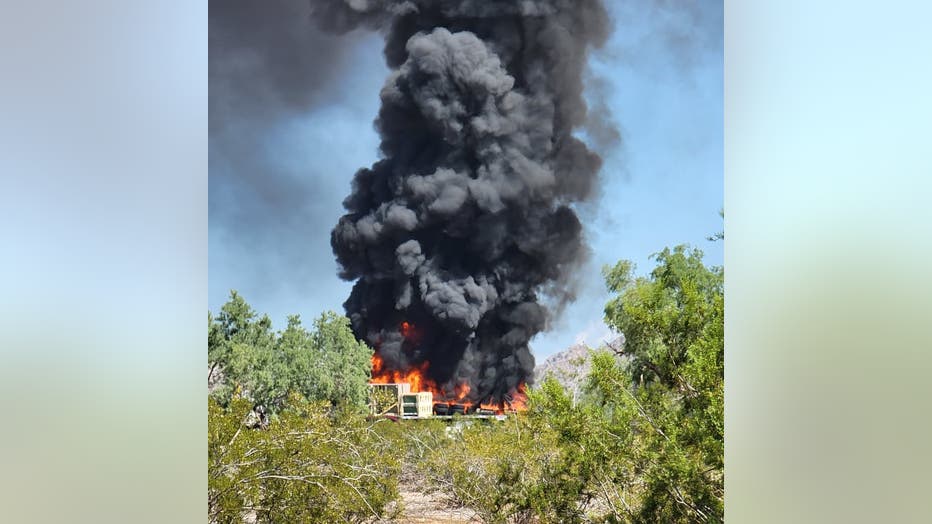 Casa Grande crash on Oct. 6, 2021. Photo by Keanan Mendez Lopez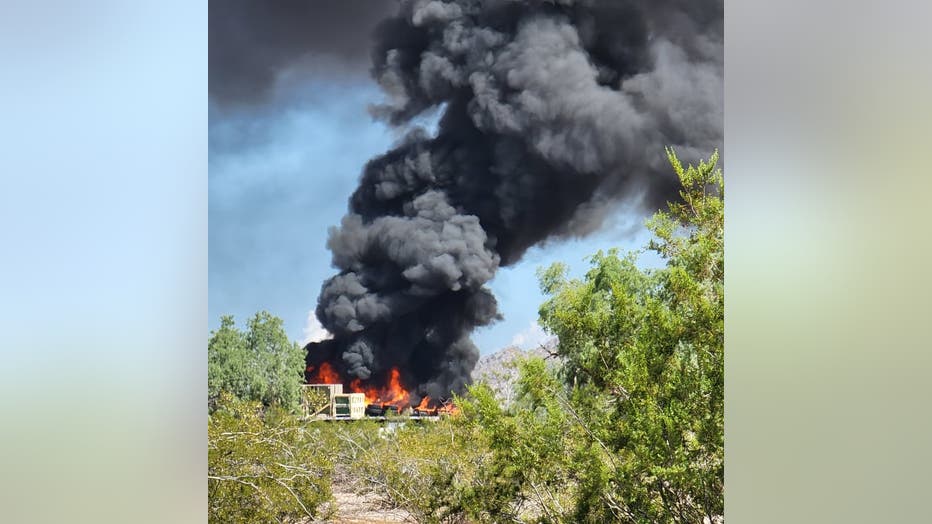 Casa Grande crash on Oct. 6, 2021. Photo by Keanan Mendez Lopez
More Arizona headlines
Tune in to FOX 10 Phoenix for the latest news
For the latest local news, download the FOX 10 News app.