Arizona 2022 election: Abe Hamadeh seeks new trial over recount results
PHOENIX - Abe Hamadeh, the Republican candidate for Arizona attorney general in the 2022 election, has filed a new lawsuit in Mohave County citing "newly discovered evidence" of voter disenfranchisement.
The motion for a new trial comes less than a week after the state's election recount, which confirmed that Democratic candidate Kris Mayes won by 280 votes.
This vote difference was down from a lead of 511 in the original count. Hamadeh said the discrepancy called for an inspection of all the ballots cast in the state.
2022 Election: Recount results released for Arizona AG, Supt. of Public Instruction, LD 13
The Republican candidate had filed a lawsuit back in December challenging the results of the election, but a judge tossed that out on Dec. 23 because he failed to meet the burden of proof.
Under Arizona law, Hamadeh faced the high bar of proving not just that election officials erred but that he would have won without their misconduct.
Abe Hamadeh: Arizona judge rules against GOP attorney general candidate
Now that the recount results have been released, Hamadeh's new lawsuit alleges that the vote discrepancies "identified more problems in an election already riddled with process failures, thus casting further doubt about the actual result." 
"Even more unfortunately, this information that was not available to this Court at the time of trial," argued Hamadeh's attorneys in a statement. "The recount results identified significant, material discrepancies that cast doubt upon the completeness and accuracy of the election results. And at least some Defendants, including the Secretary of State, knew about these material discrepancies no later than December 21—eight days before she made the results available to Contestants and the public. Yet, they were not made known to the public until after this matter was tried."
Pinal County had released a statement addressing the vote discrepancy, stating that they identified a nearly 500-vote undercount in their election "attributable to human error."
"This undercount amounts to a .35% variance across a total County-wide vote count of around 146,000 casted ballots," officials said in a statement. "In other words, the recount demonstrated that Pinal County exhibited an election consistency rate of 99.65%. Although not perfect, this consistency rate is within the State's predetermined .5% statutory margin."
Kris Mayes was sworn in as Arizona's new attorney general on Monday.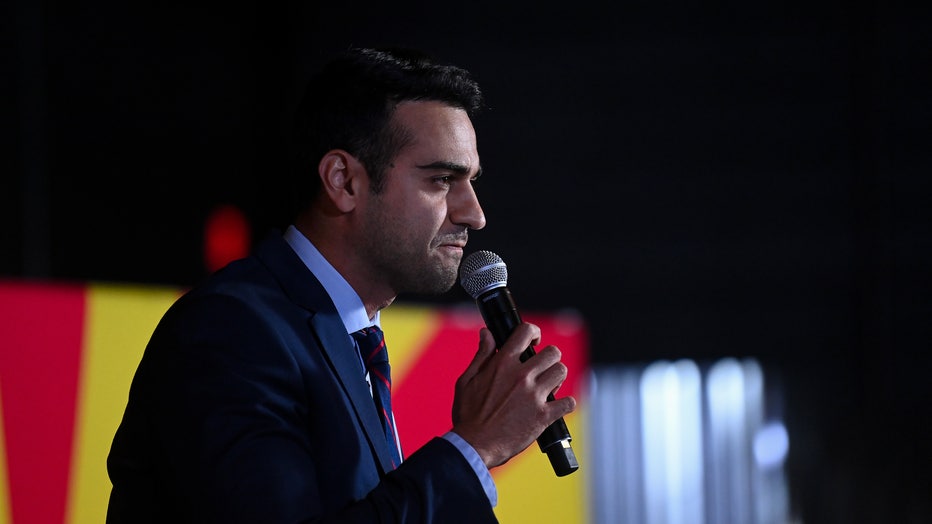 QUEEN CREEK, AZ - NOVEMBER 6: Republican candidate for Arizona attorney general Abraham Hamadeh speaks during a campaign rally at Schnepf Farms on November 6, 2022 in Queen Creek, Arizona. Hamadeh is challenging Democratic candidate Kris Mayes in Ari
Continued Coverage