Lauren Heike: Phoenix hiker was stabbed 15 times, court documents reveal
PHOENIX - A man has been arrested in connection with the murder of Lauren Heike, a hiker who was found dead on a north Phoenix trail last weekend.
"The Phoenix Police Department is built to chase these guys. My team is focused and dedicated, and we find 'em," said Lt. James Hester with Phoenix Police.
Zion William Teasley, 22, is being accused of first-degree murder. Police allege he stabbed Heike 15 times, but the motive remains unclear.
"I do believe at this time that the attack was random, however we have not concluded our investigation into that," said Lt. Hester.
Suspect has criminal history
Court documents are giving glimpse into Teasley's criminal past, which include previous charges for robbery, kidnapping and aggravated assaults with a deadly weapon. They stemmed from a string of seven thefts that occurred repeatedly at two convenience stores between the May 15 to July 4, 2020.
According to the documents, Teasley would often inform clerks that he was committing a robbery, jumping behind counters, and direct them to put hundreds of dollars on Google Play cards.
On one occasion, court documents state Teasley pointed a gun at a clerk. He was arrested shortly after, and eventually pled guilty. As a result of a plea deal, Teasley served time from July 2021 until November 2022.
According to Teasley's pre-trial services court report, he was only given a 2 for his new criminal activity score.
As for the case involving Heike's murder, investigators said Teasley was arrested at the apartment complex where he lived. That apartment complex is approximately 1.5 miles away from the crime scene.
DNA, video and cell phone evidence all linked him to the crime, prosecutors allege.
A judge set the suspect's bond at $1 million. However, since Teasley is on probation for a past conviction, he could remain behind bars.
Prosecutors say the 22-year-old had a plane ticket to Detroit. He told investigators it was because his aunt died, but that has yet to be confirmed.
He is the same man who was seen in blurry surveillance footage running from the trail around the time Lauren Heike was attacked, officials said.
We have also learned that Teasley's mother works for the Maricopa County Adult Probation Department. We asked if Teasley's mother has assisted police in any way, but officials say she has refused to speak with authortities.
DNA, video evidence led to arrest
According to newly released court documents, Heike was found with 15 stab wounds. There were also defensive wounds on her hands and forearms.
Investigators suspect that the woman had been chased down over a barbed wire fence at some point during the ordeal based on the condition of her clothes. Her belongings were found scattered along the trail.
Security cameras in the area recorded Heike and the suspect walking along the same path within a short time frame around the time of the murder.
"The suspect ran after Lauren and then sprinted away before returning to the location where Lauren's body was found and climbing over the barbed wire," read Zion Teasley's probable cause statement.
Heike's shoe was found near the barbed wire fence, and authorities say Teasley's DNA was found on the shoe during a preliminary analysis.
Detectives discovered that Teasley had recently been fired from his job for being "aggressive toward female employees" and for being suspected of stealing products.
His former employer identified the suspect recorded on video as Teasley. The management told police that the suspect was wearing clothing that he had recently stolen from their store, court documents allege.
Police say the man was known to carry a pocketknife with a three-inch blade, which is consistent with the wounds found on Heike's body.
Cell phone data recording his location reportedly matched the surveillance video evidence.
Interview with police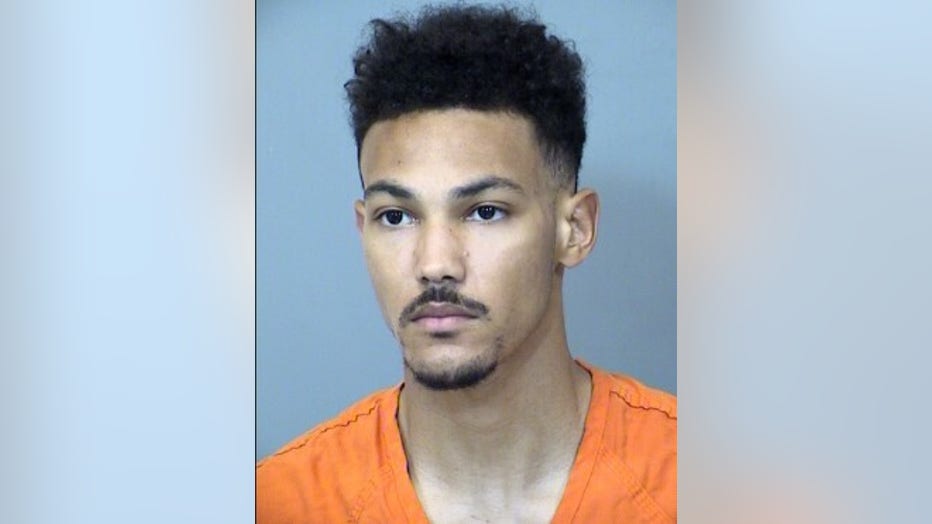 During Teasley's interview with police, he talked about his life as a Christian and his struggle with his sexuality, but it's unclear how this could have played a role in the crime.
"When asked why police had arrested him, Zion stated, 'There's no freaking way I'm here for a sex crime. I haven't been with anyone for a long time.,'" read the probable cause statement.
Teasley reportedly claimed to recognize Heike from the news, but struggled to say that she was murdered and said he could not recall if he had met her in person.
When police asked if he planned to kill her, he responded:
"I am definitely not the person who plans to kill another person…If I was going to do something like that, it wouldn't be premeditated."
Suspect's arrest caught on video
Viewer video showed the moments officers arrested the suspect.
The viewer, Amber Winter, said she was walking her pet when she saw what was happening.
"It was around 6:00 p.m., I was walking my dog, saw about three SWAT trucks come in, 15 undercover vehicles pull up to a building," said Winter. "They literally blew the door down, went in, screaming 'get on the ground! Get on the ground!' They detained the supposed suspect, and brought him out. He sat there for a while, while they went inside and were searching and were interviewing people."
Victim's body found along trail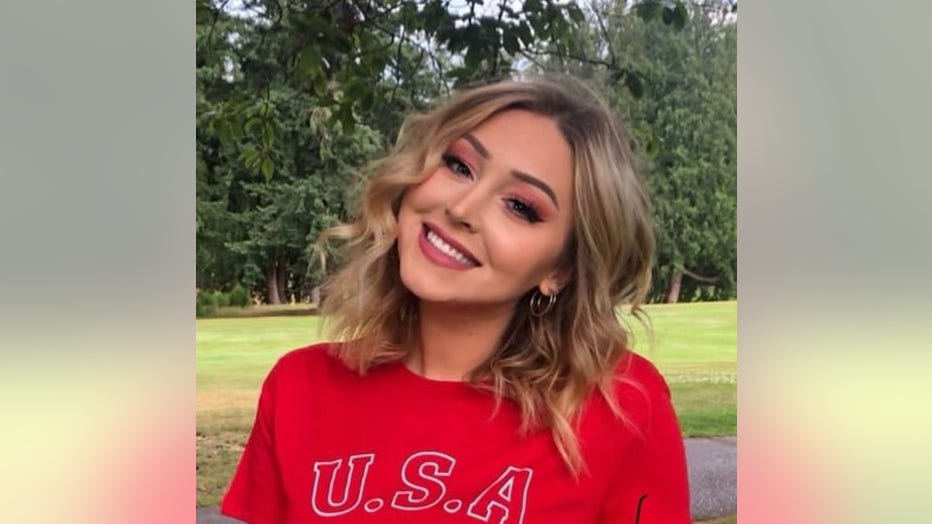 Lauren Heike (Phoenix PD)
The body of 29-year-old Lauren Heike was found on April 29 along a trail in North Phoenix, near Mayo Boulevard and Scottsdale Road.
"Heike was found to have trauma to her body," police said.
According to a person living in the area, it was his wife who discovered Heike's body while she was walking her dog. They were familiar with Heike because she hiked the trail often, and lived in an apartment complex nearby.