Buckeye woman and teen son attacked by family dogs, police say
BUCKEYE, Ariz. - A Buckeye woman and her teenage son were seriously hurt after being attacked by their family dogs on Thursday, police said.
Authorities were called to a home near Rooks Road and Southern Avenue after a woman reported that she and her son were attacked while trying to stop a fight between their dogs.
Three of their five dogs were involved, according to Maricopa County Animal Care and Control.
"The woman warned officers the dogs were aggressive and had escaped outside and were attacking each other," read a portion of the statement.
Buckeye officers found the three canines, and all the animals reportedly charged at police.
"The dogs charged both officers. Each officer fired at least once, striking at least one of the dogs," read a portion of the statement.
One dog was shot in the leg, one in the torso, and the third is believed to have been shot in the neck.
The first two dogs were taken to an animal hospital by the victim's other son in unknown condition. The third one has not been found yet.
The woman and her son suffered serious but non-life threatening injuries.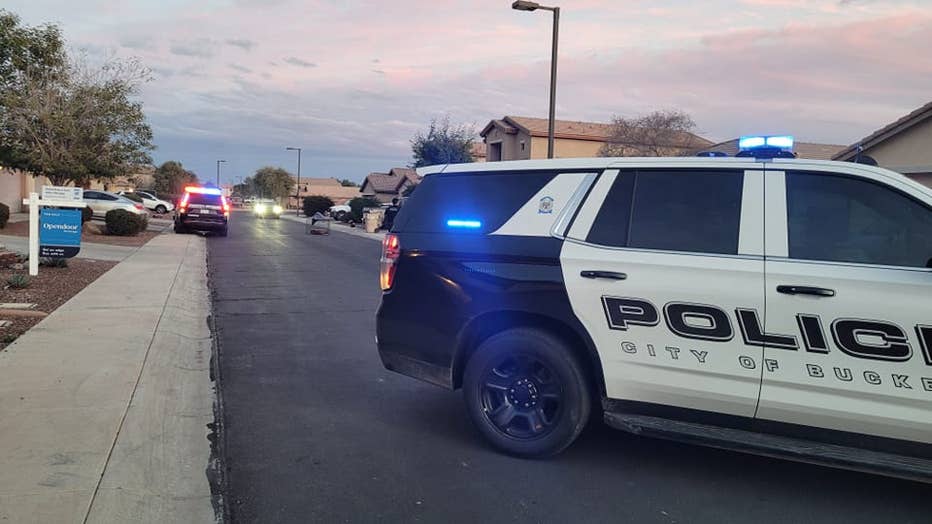 The scene of a dog bite incident in Buckeye.
Read More Arizona Stories
(Click here for interactive map)