PD: Baby dead, 4 others critically injured in Phoenix crash caused by red light runner
PHOENIX - A 6-month-old child has died and four others were seriously hurt after colliding with a truck that reportedly ran a red light on Saturday night, authorities say.
The two-car crash happened near 7th Street and Buckeye Road, fire crews said. Five people were taken to the hospital that night.
Police say a Ford and GMC truck crashed into each other at around 9 p.m., causing one of the trucks to flip over.
There were five people, including two children, in the rolled over GMC truck. A 6-month-old girl, identified as Ivory Gerald, did not survive her injuries. The other four passengers, including a 3-year-old girl, a 23-year-old man and woman, and a 51-year-old woman have been hospitalized with life-threatening injuries.
Detectives say the driver of the Ford pickup truck, who refused to be taken to the hospital, had been driving southbound down 7th Street when he ran a red light, colliding into the other truck.
Police say impairment does not appear to be a factor in the crash. The investigation is ongoing.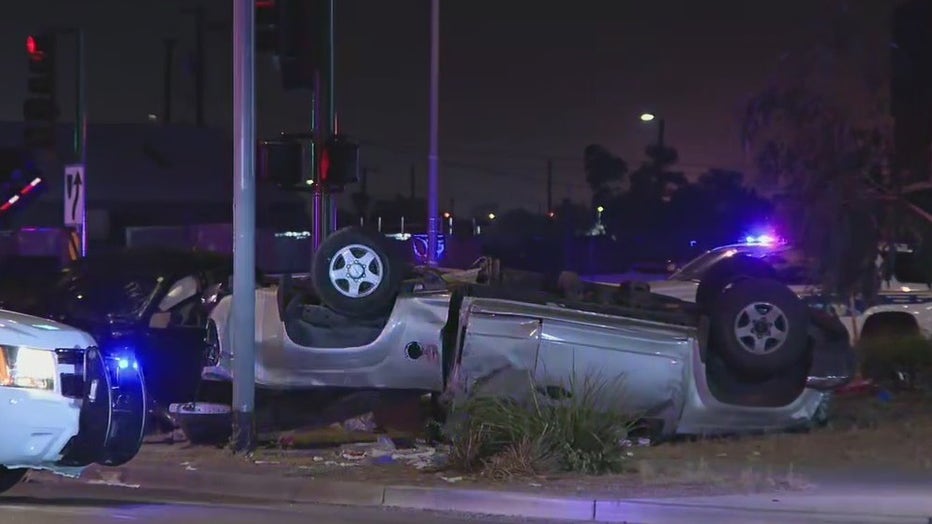 Related Stories:
Tune in to FOX 10 Phoenix for the latest news: