'Jane Doe' found dead in Mohave County desert identified, 52 years later
The Mohave County Sheriff's Office says they now have the identity of a woman who was found dead in a rural part of the Northwestern Arizona county decades ago.
'Jane Doe' was found in a desert area near a dirt road about 2.2 miles east of Highway 93 on Jan. 23, 1971.
We first reported on MCSO's efforts in identifying the woman in 2021, when officials with the agency asked members of the public for help in solving the cold case.
Read More: Sheriff's office crowdfunds for DNA investigation on a woman found dead more than 50 years ago
Officials with MCSO said in 2022, they partnered with a company called Othram to determine if "advanced DNA testing and Forensic-Grade Genome Sequencing" could help give insights as to the woman's identity. A testing process began in late 2022, and now, officials have identified the woman as Colleen Audrey Rice.
"DNA testing of a relative confirmed this after countless hours of investigation into her family tree and contact with distant family relatives," read a portion of a statement released by MCSO on Jan. 24.
Who is Colleen Audrey Rice?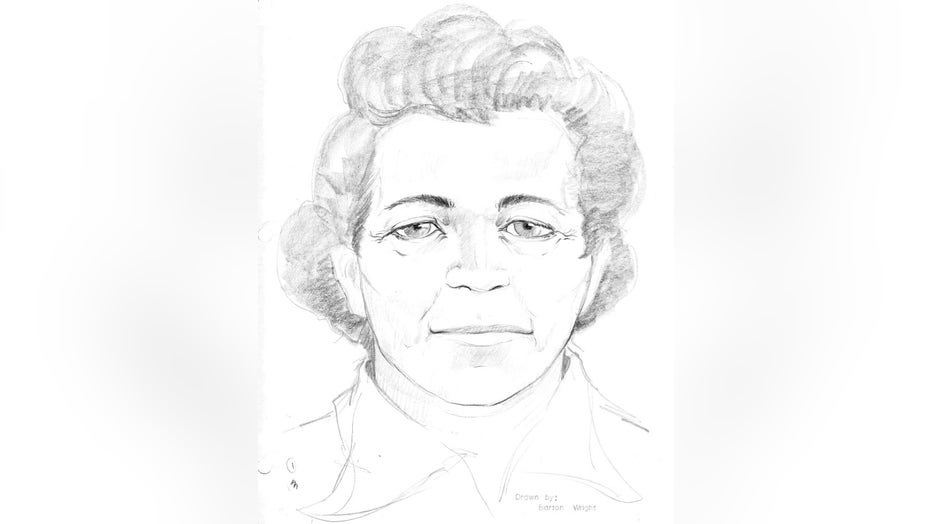 A sketch of Colleen Audrey Rice. At the time the sketch was made, her identity was still unknown
Rice, according to officials with MCSO, was born on March 17, 1931 in Portsmouth, Ohio, a town located along the Ohio-Kentucky border, about 100 miles southeast of Cincinnati. She married a man named William Davis in Ohio, in 1946.
Officials say Rice was estranged from her family prior to her death, and as a result, little is known of her life or how she came to be in Arizona. Officials were also not able to determine if Rice had children, as no records could be found.
Meanwhile, an investigation into Rice's death remains ongoing.
"The MCSO continues to seek the public's assistance with providing any information they may have on the later years of the victim's life," read a portion of the statement.
What is Genetic genealogy?
Genetic genealogy has played a role in a number of criminal cases in recent years, from the arrest of a man in connection with the Golden State Killer cases to the arrest of Brian Kohberger in connection with the murders of four University of Idaho students in November 2022.
According to a research guide published on the Library of Congress' website, genetic genealogy creates a profile of biological relationships between or among individuals using DNA test results, in combination with traditional genealogical methods.
In terms of criminal cases, investigators sometimes use what is known as Forensic Genetic Genealogy, where a profile of commonly occurring genetic variations across individuals known as SNP is generated. That profile is then used to compare a case sample against available profiles that have been uploaded by other consenting individuals.
The investigative leads generated are later confirmed with additional DNA analysis and detective work.
Read More: What is genetic genealogy?
Read More Arizona Stories