Metrocenter Mall ready to be demolished; multi-use village planned for site
PHOENIX - Metrocenter, a once-iconic north Phoenix mall, is about to be demolished.
The mall closed in June 2020. According to a letter sent to tenants at the time, the mall's owner cited a drop in occupancy levels as a factor in the mall's closure.
"The drop in our occupancy levels due to the COVID-19 pandemic can no longer sustain the operation of this large property," read a portion of the letter.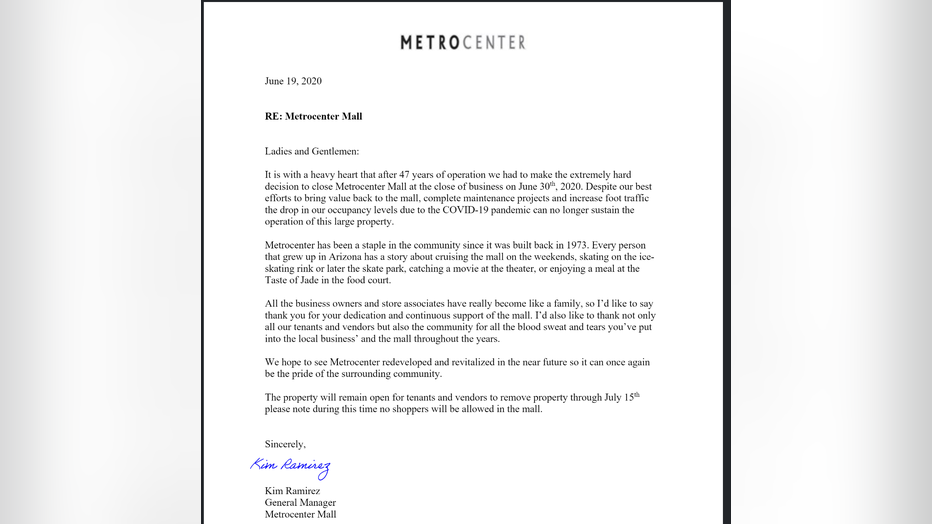 In November 2022, the Phoenix City Council voted in favor of a $850 million redevelopment project for the now-shuttered mall.
There will also be a new light rail station that is set to open in 2024.
Residents talk about their memories of Metrocenter
Metrocenter opened in 1973. The mall's claim to fame is being a filming location of the 1989 movie "Bill and Ted's Excellent Adventure." Long gone are the days of hustle and bustle, as well as cruising at Metrocenter. Those days, however, will always stick with many Phoenix residents.
"I was 14-15 years old when I used to come here, and I used to try and pick up the ladies!" said Thomas Munoz. "That was it was, you know. Back in the days."
"When I first got here in the early 80s, it was kind of big deal to cruise the mall and the ice skating rink," said Steven Betts. "The mall was a big deal."
Betts is with Concord Wilshire Capital, and he is helping with the redevelopment project.
"It's got that European scale to it, where it's going to be four, five stories tall, with a town center," said Betts. "It will have a park, plaza, a bandshell, and a water feature. Around there will be service-oriented retail, coffee shops, and a café."
Demolition on the mall is expected to begin within the next two weeks.
"A lot of memories, and I'm not the only one." sasid Munoz. "I know a lot of people are going to be sad about it."
"We have heard from so many people about their memories about Metrocenter, so we do want to make sure that we allow people to reflect on that, and to say goodbyes," said Betts.
Construction of the first phase of the village is expected to take several years to complete.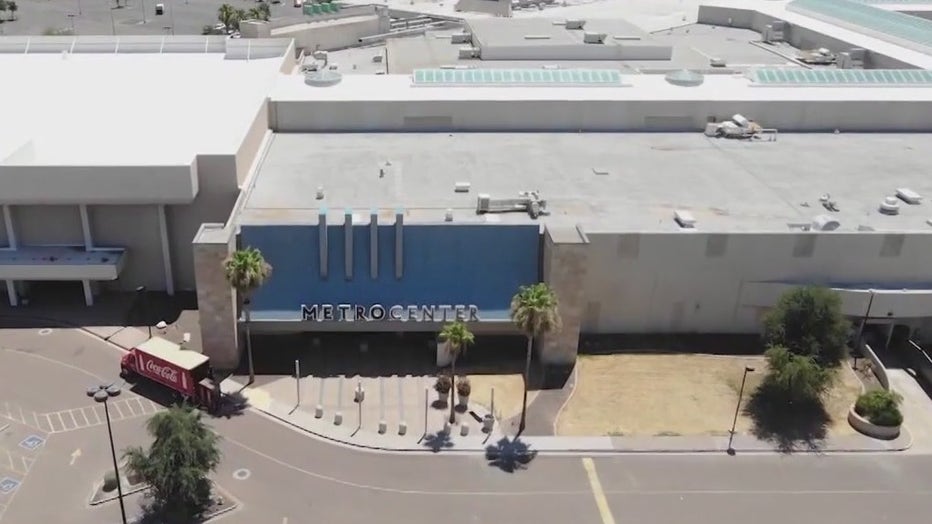 Metrocenter Mall in north Phoenix.