Hiker falls off Flatiron Summit, dies after trying to take a photo at the trail's edge
APACHE JUNCTION, Ariz. - A hiker has died after falling from the Flatiron peak at Lost Dutchman State Park in Apache Junction, according to the Pinal County Sheriff's Office.
Pinal County deputies say they received a 911 call just after midnight on Jan. 24. Another hiker reported that his friend, a 21-year-old hiker named Richard Jacobson, had fallen from the mountain.
Jacobson reportedly fell while trying to take a picture.
"He slipped and fell," said Sgt. Doug Peoble with PCSO. "I can tell you that during our investigation, there no signs of foul play. No signs of drug use whatsoever. It was just a very tragic accident."
Jacobson's body was recovered some 700 feet below the camping spot. His friend was airlifted from the mountain by first responders.
"As you can imagine, he was very distraught. He was torn up pretty bad emotionally. We were able to get a helicopter to him," said Sgt. Peoble.
For hikers Shirley Guzman and Corrie Ulrich, who were hitting the trail for an evening walk, the tragedy emphasized the importance of safety when out and about.
"I think that's tragic. Very sad, very unfortunate," said Guzman.
"Always bring water, make sure to tell people where I'm at, when I've left, a time frame to be back," said Ulrich. "I hike with a friend and just pay attention to the surroundings and what's around you."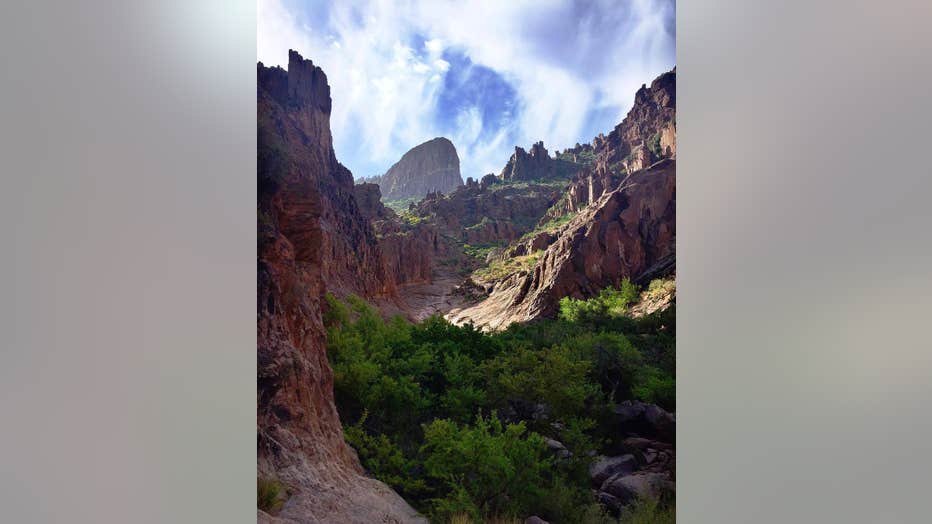 Siphon Draw Trail to Flatiron Summit in the Superstitions
More Arizona headlines
Tune in to FOX 10 Phoenix for the latest news