I-17 rollover crash in Phoenix leaves 1 dead, impairment suspected
PHOENIX - A deadly rollover crash temporarily shut down Interstate 17 in Phoenix Friday morning, according to the Arizona Dept. of Public Safety.
The collision happened near the Grant Street exit after a work truck was clipped by a speeding car.
Two women were inside that car, and it reportedly lost control and hit the median on the freeway.
The driver was partially ejected from her vehicle, and the passenger was taken to the hospital in unknown condition. The truck driver was not hurt.
DPS says impairment played a role in the crash.
The freeway was shut down for some time but is now back open.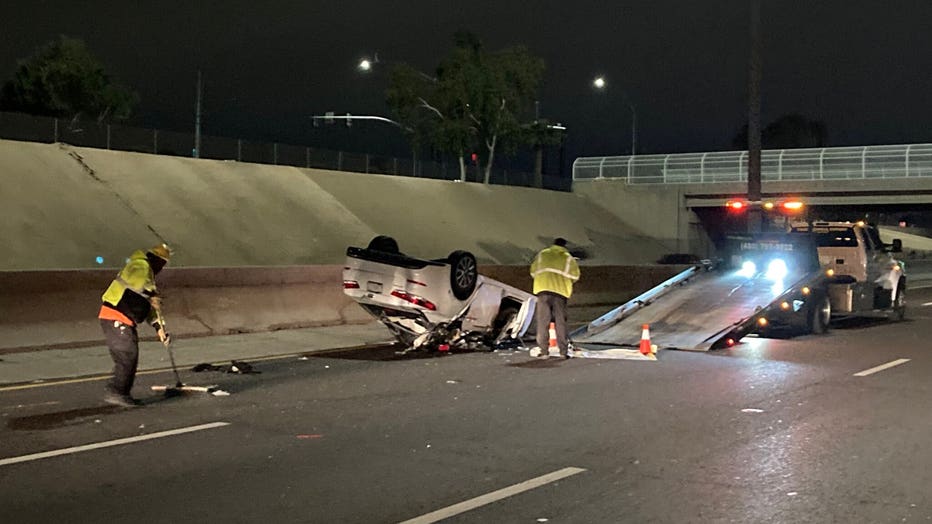 More Arizona headlines