11-year-old girl killed in deadly El Mirage crash, 3 others hurt; man arrested
EL MIRAGE, Ariz. - A El Mirage man has been arrested for his involvement in a crash that killed a young girl and injured three others on Wednesday.
The crash happened in an area north of El Mirage Road and Olive Avenue near El Mirage City Hall. 
Police say 28-year-old Adrian Ballesteros and his girlfriend were arguing in a pickup truck when he pulled on the steering wheel, causing her to lose control of the vehicle. According to court documents, Ballesteros' girlfriend wanted to pick up a barbecue grill, but Ballesteros demanded that she drive him home.
The truck veered into the median and collided head-on with a car going the other direction.
Four people were in the passenger car when the crash happened. An 11-year-old girl, since identified as Arianna Gannon, was thrown from the vehicle and died from her injuries.
Two girls ages 14 and 16, along with a 53-year-old woman, were hospitalized but are in stable condition. One of the girls has since been released from the hospital.
Police say the three girls are sisters, and the woman is their youth pastor. Arianna and others in the same car went to get ice cream, and were on their way to serve at a vacation bible school when the crash happened.
The couple in the pickup truck suffered minor injuries.
Ballesteros faces manslaughter and endangerment charges.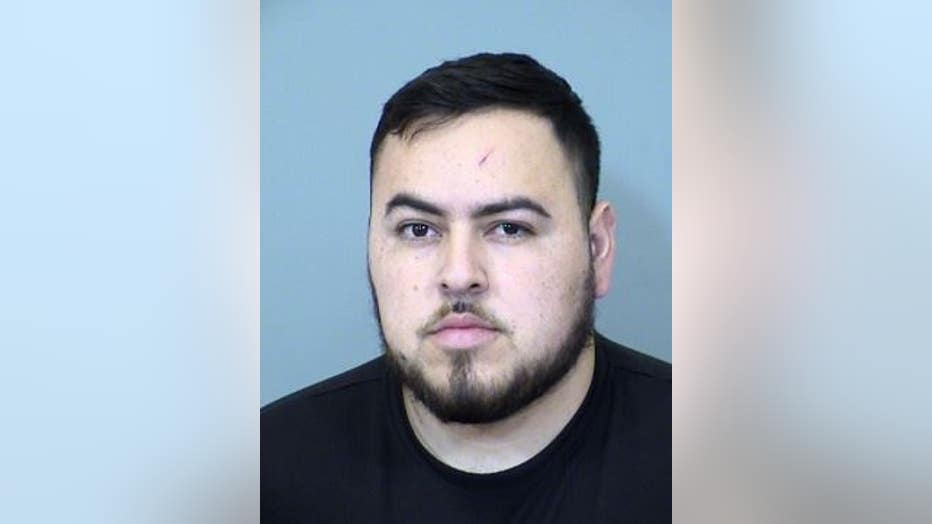 Crash leaves family in mourning
As an investigation into the crash continues, Arianna's family is struggling to come to terms with her loss.
"This is the baby," said the victim's uncle, Cosmo Panzetta. "It's all loss. Everybody's loss."
"You hear about these things happening, but you never think about it actually happening to your own family," said Arianna's uncle, Daniel Gannon.
The family is doing all they can to support one another.
"She didn't get to grow up. She was so excited about going to middle school, and now, she doesn't get to go to middle school," said Panzetta. "We're all just staying close to each other. We just pray and trust the Lord and stay close."
Pastor Barry Sappington, lead pastor at Life Spring Church, speaks out about the loss.
"I don't know that any of us have resolved this and settled in our hearts what took place," Sappington said.
Youth pastor Maria Suggs, known as Maggie, was driving northbound when the pickup truck hit them head-on. Maggie was rushed to the hospital with several injuries. 
"I cried this morning. We're a very tight family, we're a very tight church and I think we're all feeling it
Sappington is the lead pastor where Suggs, Arianna, and her siblings attended. He says Suggs has been through surgery and is dealing with a lot of physical pain.
None of that compares to the pain she felt when she learned that Arianna had died.
"She loved the children, she has been so consistent and so faithful in her serving the children that's why this has been so tragic for her as she's learned about this situation. She's really carrying this heavy," Sappington said.
Family, friends, and church members say they are broken, but they remain united in their faith.
"Through this sadness there is a sense of hope, and expectation that together we're gonna get through this," Sappington said.
GoFundMe for Maggie Suggs: https://gofund.me/034f0913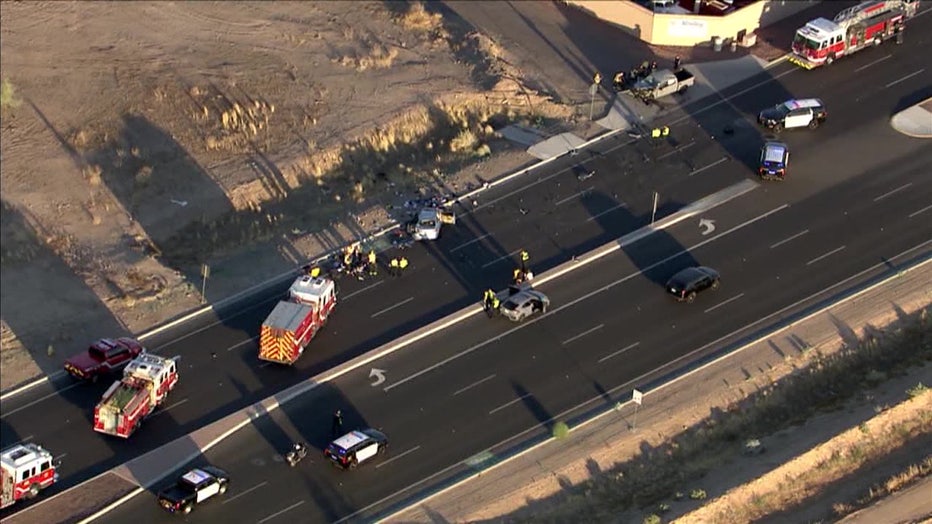 Other Arizona Stories
(Click here for interactive map)