Man shot, killed his friend in north Phoenix during argument over MMA and boxing: court documents
PHOENIX - Police say a suspect has been arrested after a man was found shot to death inside a car in a north Phoenix neighborhood.
According to Phoenix Police, officers responded to a shooting near 60th Street and Acoma Drive at 9 p.m. on Feb. 21 and found 24-year-old Dylan Forbes, who was in a vehicle suffering from a fatal gunshot wound.
The suspect in the shooting, identified as 24-year-old Cameron Drake, left the scene and called police to report that "he shot Forbes in self-defense."
Drake was found by officers and detained.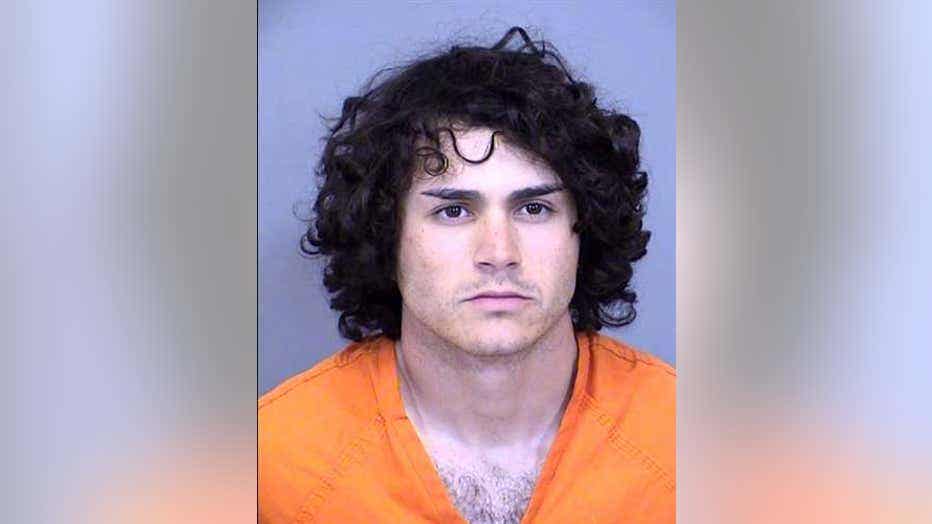 Investigators say Forbes was in the car with Drake and another person when Forbes was shot during a dispute.
According to court documents, the third person in the car ran from the scene and called police, saying that Drake shot Forbes during an argument about sports, MMA and boxing.
During an interview with police, Drake allegedly claimed that he told Forbes to get out of his car, but he refused. Drake then claimed Forbes pointed a gun at him.
"Cameron feared for his life and when the victim turned his head away, Cameron shot the victim one time in the head," court documents read.
Police say evidence at the scene contradicted what Drake had told them about the shooting.
Drake was arrested and booked into jail on a $250,000 bond. He is accused of second-degree murder.
More Arizona headlines