Domestic violence suspect dies in police shooting near Phoenix high school
PHOENIX - A suspect has died after being shot by officers in a neighborhood near Washington High School, Phoenix police said.
The incident began at around 2 p.m. near 23rd Avenue and Glendale, which is east of I-17.
Police were investigating a domestic violence-related assault from early February in the area when a detective reportedly saw the suspect drive by the victim's home multiple times.
"Assistance was requested from uniformed officers to assist in locating the suspect," police said.
Two officers eventually saw a man matching the suspect description jump a fence into a nearby parking lot. 
They reportedly tried to talk to the suspect when he opened fire with a handgun. An officer fired back, killing him, police said.
The suspect was identified as 41-year-old Derin Holmes.
No other injuries were reported.
The shooting scene was located close to Washington High School. Officials with the Glendale Unified School District say they have sent a message to parents with, which reads:
"In our ongoing efforts to provide communication with our families, we must inform you that Washington High School was placed into lockdown shortly after school today.
The school administration in coordination with Phoenix Police placed the school in a lockdown by bringing students, staff and parents into the gymnasium and classrooms. This was due to an officer involved shooting that occurred across the street from the school. This situation did not involve a WHS student and was unrelated to the school.
Phoenix Police gave the all-clear after approximately 30 minutes and the lockdown was lifted.
Anticipating this situation could be difficult for some students, our social worker will be available for those in need of additional assistance. Please remind your teen that this resource is available to them at our school, should they need support.
Student and staff safety remain a top priority at Washington High School. We are thankful for the assistance of the Phoenix Police Department with this matter. We thank you for your continued support of our school and our community. If you have any questions or concerns, contact us by calling 623-915-8400."
This is one of two shootings involving Phoenix Police officers on Feb. 22. The second shooting happened in a residential area near Adams Street and 27th Avenue.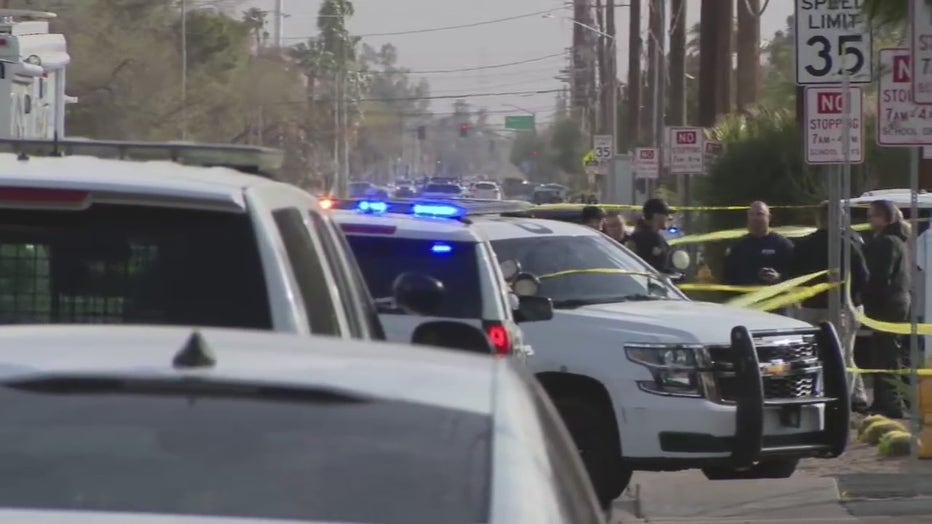 Read More Arizona Stories
(Click here for interactive map)