Mesa PD: Retired Border Patrol agent arrested for series of decades-old East Valley rapes
MESA, Ariz. - A retired Border Patrol agent has been arrested in Sierra Vista for a series of sexual assaults that began in 1999, Mesa police said.
Officials say 57-year-old John Daly III was taken into custody on May 4 after being identified as the East Valley Rapist using DNA technology.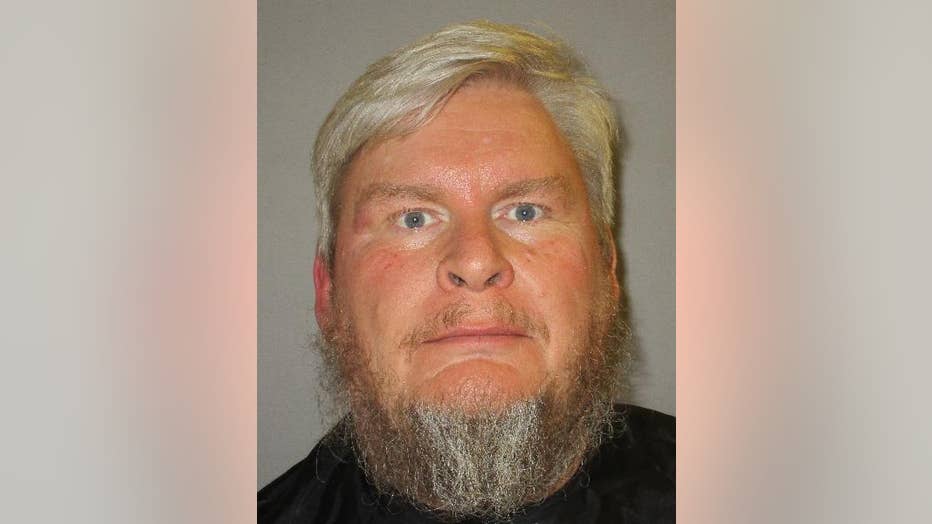 Police had been investigating a series of eight sexual assault cases that took place in Mesa, Gilbert, Chandler and Bisbee from July 1999 to October 2001.
"The eight cases were connected by similar suspect behavior and three of the cases (Mesa, Gilbert, and Bisbee) were matched by DNA," Mesa officials said in a statement on Tuesday.
An investigation revealed that Daly had lived near each of the assaults when they had occurred, officials said.
"A lot of the cases that we did link together, after we found out it was John Daly, he did have addresses close to all of these locations," said Mesa detective Brandi George.
Daly had retired from the Border Patrol in 2019 after 20 years. 
Police said they had DNA from these cases back when they were happening, but they had no match. As soon as a tip came this past February, they finally linked the evidence to the retired border agent.
DNA evidence linked the 57-year-old to two cases in Mesa and Gilbert.
"22 years ago, we had a sexual predator preying amongst our communities," said Mesa Police Commander Chris Rash.
Rash had responded to those cases more than two decades ago.
"If you've sat with a victim at 1, 2 o'clock in the morning - when they've been through a traumatic experience and they're recounting it to you, that leaves a lasting impression," the police commander said. "That's probably the most satisfying part is seeing that they're gonna have some closure."
Police say the former Border patrol officer blindfolded all of his victims and committed the crimes.
"I've never given up on a case," Rash said. "I know all of the detectives I've worked with over the years were a tenacious bunch. We don't give up."
"Officers from Mesa, Gilbert, Chandler, and Bisbee Police Departments investigated these cases jointly, making connections, conducting interviews, and collecting evidence," officials said. "The FBI assisted in recent months by providing analytical, investigative, and support resources.  Border Patrol cooperated and supported this investigation."
Daly was booked into Cochise County Jail on charges related to three of the eight cases. The Bisbee Police Department plans to submit their own charges, while the other four cases are still under investigation.
More crime stories