Suspect fatally shot by police outside Mesa 7-Eleven store
MESA, Ariz. - Mesa police shot and killed a suspect outside a 7-Eleven near Dobson Road and 8th Avenue, officials confirmed early Wednesday morning.
Officers said it all started when a store employee called 911 to report a car parked in front of the store with a man inside. 
"The employee didn't know if the male was ok and requested police assistance," officials said. 
Police ran the plates and discovered it was reported stolen out of Chandler.
When officers arrived, they tried to talk to him, but he reportedly wasn't responding.
Police say they moved stop sticks and cars into place to box in the suspect, and after about 20 minutes, the suspect eventually reacted by reversing the vehicle and driving toward officers.
"That vehicle then rammed into one of our patrol cars and hit the corner where the officers were standing," said Det. Richard Encinas with Mesa PD.
Police opened fire on the suspect, killing him.
The suspect was identified on Dec. 1 as 25-year-old Watts Williams.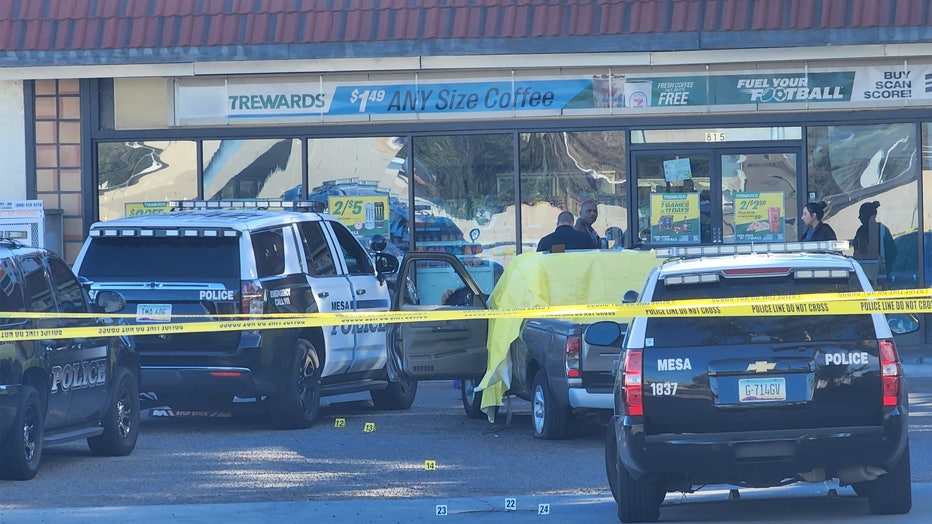 A man was shot and killed outside a 7-Eleven in Mesa on Nov. 30.
Meanwhile, another police shooting is being investigated in south Phoenix after a pursuit that ended in a crash on Tuesday night.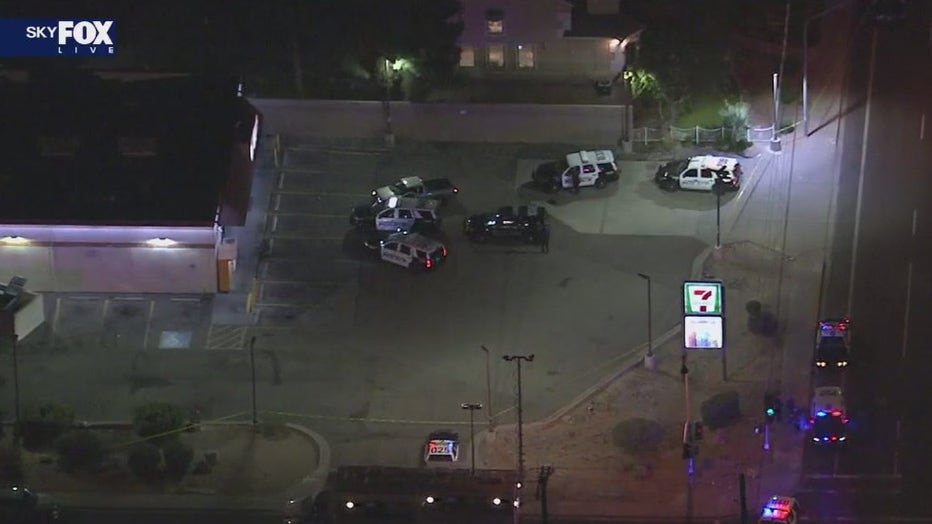 The scene of a police shooting in Mesa.
More Arizona headlines