Police search for suspect accused of sexually assaulting woman who was out for a jog along Phoenix canal
PHOENIX - Police are investigating after a woman said she was sexually assaulted in north Phoenix while on a morning run Monday.
According to police, the incident happened just after 7:30 a.m. on Sept. 13 near Central and Dunlap avenues.
"When officers got there they contacted a woman who reported she had been attacked and sexually assaulted by an unknown male who fled the area prior to police arrival," said. Sgt. Vincent Cole.
The suspect is described as a Black male, between 20 to 30 years old. He was wearing a black T-shirt with white stars and blue jeans.
The reported assault is serving as a reminder to neighbors to remain vigilant while out.
"I thought it was always a safe canal," said Chuck Jones who has lived by the canal for about 30 years. He likes to get some exercise around it when it's not so hot out.
When he saw an alert about a woman being attacked on a morning jog, he says it was shocking.
"We really don't have that type of crime around here," Jones said.
Neighbors now cautious of the dangers in the area
Neighbors say the area is typically well monitored by police, but some families wonder if they'll be back near the water anytime soon.
"The kids go down there all the time," said neighbor Josh Clark. "Probably not anymore but, it's surprising to hear that happened, for sure."
Lisa Oakley often walks through the area. "I walk this path probably about three or four times a week and now I might have to change my route a little bit," she said.
A woman named Kathy is also staying watchful, saying, "Especially if I'm by myself that I don't go on that side where I wouldn't be as close to being able to get off the canal right away."
Harrison Bowers jogs in the area and says, "Just seen a lot of people kind of lingering randomly around here late at night … just wouldn't suggest it at all."
Police are asking the public to look out for the suspect. They believe technology can really help detectives, specifically surveillance footage.
"People that have Ring doorbell or home security systems businesses in the area, we're asking them to review their footage. If they see anything suspicious on it to call police," said Phoenix Sgt. Ann Justus said.
If you have any information about this case, call Silent Witness at 480-WITNESS or Crime Stop at 602-262-6151. You can remain anonymous and receive a cash award for tips leading to an arrest and indictment.
Ways to stay safe while on a run
Manager Ron French of the Runner's Den in central Phoenix says the store sells a number of products that can keep runners and walkers safe.
He recommends new headphones that never enter your ears. The product allows runners to listen to music while also hearing surrounding noise.
Mace and sirens are also now small in size to carry along with you.
If you enjoy getting out before the sun comes up, a new belt product allows the entire space in front of you to be lit up.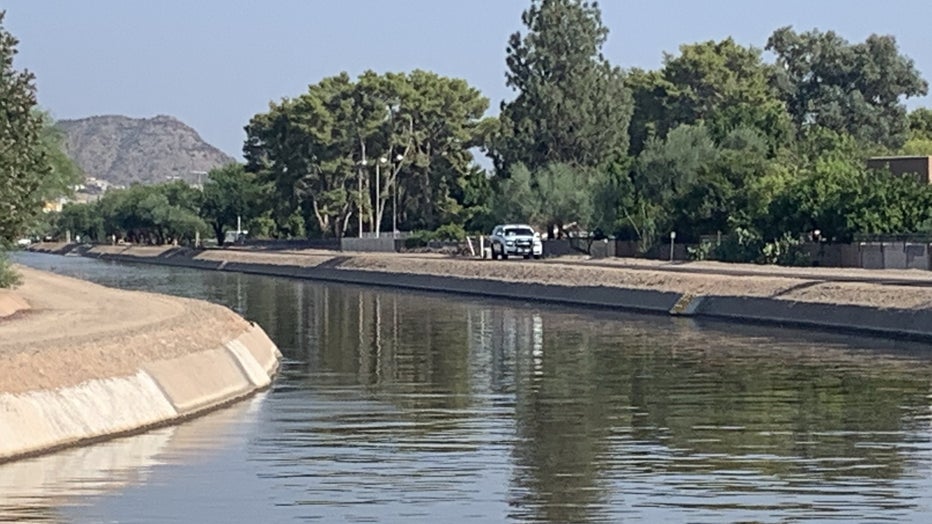 Canal near where a woman says she was assaulted by a man. It happened near Central and Dunlap avenues on Sept. 13.
Arizona Headlines
Tune in to FOX 10 Phoenix for the latest news:
Get breaking news alerts in the FREE FOX 10 News app. Download for Apple iOS or Android.