Suspect arrested following police shooting at Little Caesars near downtown Chandler
CHANDLER, Ariz. - Police in Chandler have arrested a man in connection to an officer-involved shooting at a pizza restaurant.
According to court documents, officers were called out to the Little Ceasars just after 7 p.m. on June 1, near Arizona Avenue and Chandler Boulevard, after witnesses reported that a man threatened a customer with a gun at the restaurant.
The threat allegedly stemmed from an argument the customer was having with restaurant staff. When the customer went to his car, the suspect followed him and the two exchanged words.
"These words included a racial slur made by [the customer]," read a portion of the court documents. "The suspect eventually raised his shirt exposing a silver and black firearm and asked if he 'wanted some of this,'" read a portion of court documents. 
The suspect then allegedly pointed a firearm at the customer.
When officers arrived, the suspect was standing outside the Little Caesars. Officers told the suspect that they knew he was armed and to keep his hands in the air. The suspect then refused and began walking away before reaching into his waistband.
The officers ran after the suspect, who then pulled the gun from his waistband and pointed it at the officers.
"Fearing for their lives and the lives of citizens in the area both victim officers utilized deadly force and fired at the suspect," court documents read.
The suspect was not hit and fled from the scene. No officers were injured in the shooting.
(Photo Courtesy: Chandler Police)
A red SUV left at the scene was connected to the suspect. A fingerprint on the hood of the SUV matched that of 27-year-old Raymond Harding. Police said photographs of Harding matched the suspect shown in the officers' body-camera videos.
Approximately two hours before the incident at Little Caesars, Harding made a purchase at a nearby business.
"He provided the name of 'Raymond' for this purchase which was captured on video," court documents read.
After Harding fled the Little Caesars, investigators learned he jumped into a nearby backyard where a silver and black gun was found.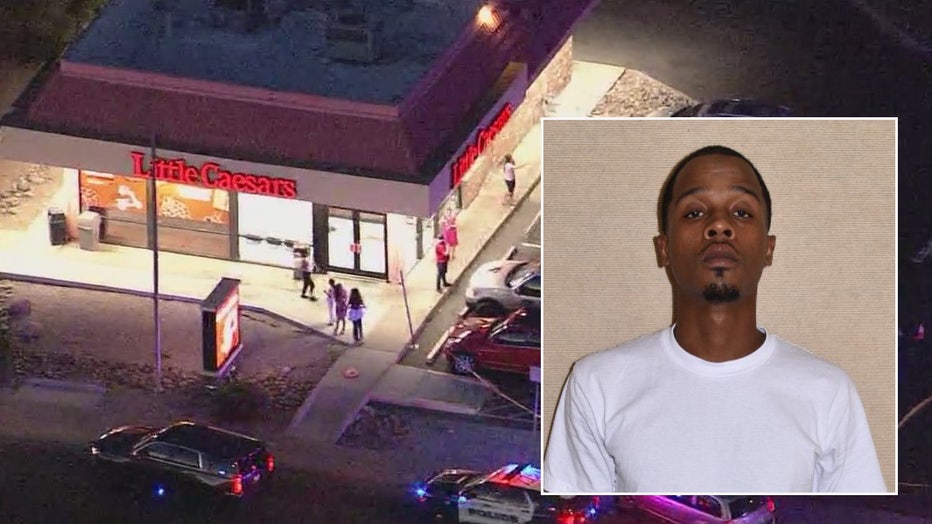 Raymond Harding, 21, was arrested in connection to an officer-involved shooting at a Chandler Little Caesars restaurant on June 1.
On June 6, Harding was taken into custody. Harding allegedly admitted to being at the Little Caesars on the night of the incident.
"He offered no objection to the evidence I provided him and I asked him for his side of the story," court documents read. "Harding indicated that he wanted to remain silent."
Harding was arrested and booked into jail. He is accused of multiple charges, including aggravated assault and disorderly conduct.
Other Crime Stories
(Click here or interactive map)