Baby girl left without father after he's killed in a Glendale shooting
GLENDALE, Ariz. - A 20-year-old father died in a Glendale shooting on Aug. 7 and now his family is left to cover the costs to bury him and care for his baby girl.
Officers responded to reports of a shooting in the area of Glendale and 67th avenues. There they found Cameron Lindsey with shooting injuries.
He died from his injuries just weeks before his 21st birthday.
Lindsey's mother, Sophia Lindsey, says he was about to start college courses focused on business ultimately to further his music career.
"I'm angry and I'm really, really mad and Cameron was not that and I don't want him represented that way, so I'll just say that I want justice for my son," she said.
His great aunt, Shundas Oden, said he lit up the room.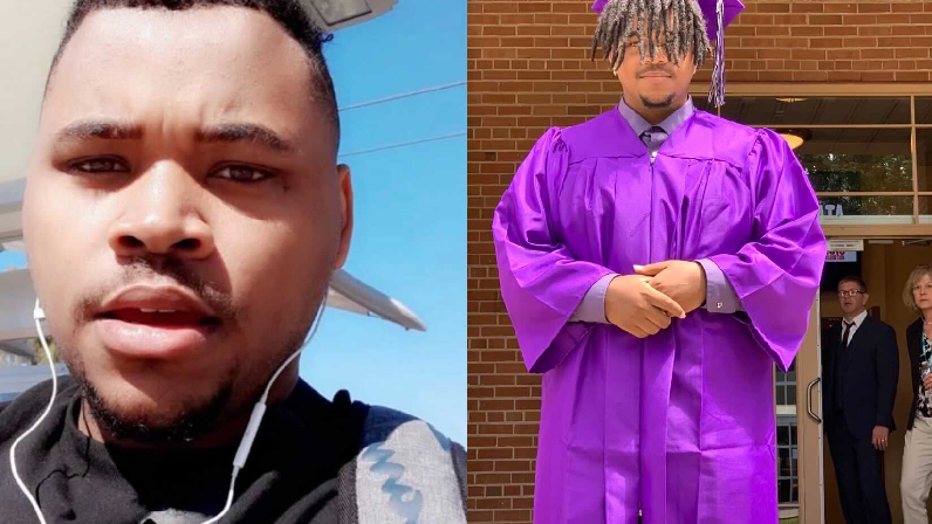 Cameron Lindsey, 20. Photos courtesy of Sophia Lindsey
"20 years is not enough, but it was so much. Everyone loved him and so it's just kind of hard to accept and wrap our mind around it because everyone who met Cameron loved him," Oden said.
Meanwhile, the suspect hasn't been caught. Lindsey's famly says they know there are witnesses who saw what happened.
"There were a bunch of people out there that day so somebody seen something, somebody knows something," his mother said.
For his mother, there's more heartbreak as her grandaughter must grow up without her father.
"His baby is eight-months-old and she will never know him," she said.
To donate to the family's GoFundMe, click here.
Anyone with information about the shooting is asked to call the Glendale Police Department at 623-930-3000.
Related Stories:
Tune in to FOX 10 Phoenix for the latest news: