Downtown Mesa shoe repair shop owner found dead in business, suspect arrested
MESA, Ariz. - Mesa police arrested a man accused of killing the beloved owner of a shoe repair shop during an alleged armed robbery.
The body of 58-year-old Jesus Fabian De La Rosa was found inside Lamb's Shoe Repair near Main Street and MacDonald on Dec. 6. He had been shot multiple times.
It wasn't until Dec. 9 that police found his accused killer, 65-year-old Lynell Brosier.
Investigators said they had been looking into De La Rosa's call history with police to see if he had any problems with someone recently, and found out that he had called on Dec. 1 to report that his .380 handgun had been stolen.
"Fabian told officers that he allowed an unhoused man to use the restroom in his business from time to time, and he thought he may have stolen the gun," police said.
On the day he was killed, family members told police that he had brought another gun in a holster with him. Officers found the holster with his body, but the weapon was nowhere to be found.
Investigators found bullet cartridges that matched the calibers of the stolen gun and the firearm that the shop owner had been carrying.
De La Rosa's cell phone was also missing from the store.
Witnesses reported seeing a man in "unique clothing" neat the shoe repair shop, and detectives found out that a man matching his description had entered and exited the light rail at Country Club Drive before and after the murder.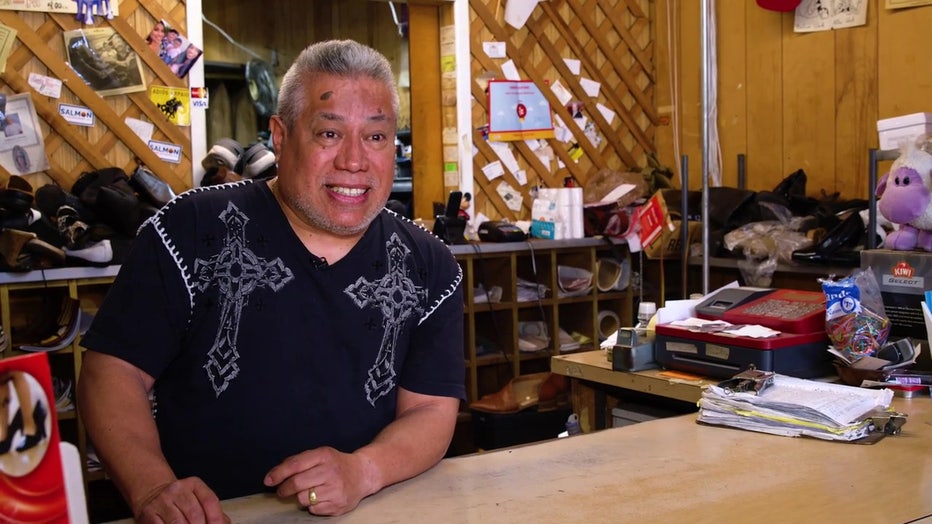 58-year-old Jesus Fabian De La Rosa. Photo courtesy of the city of Mesa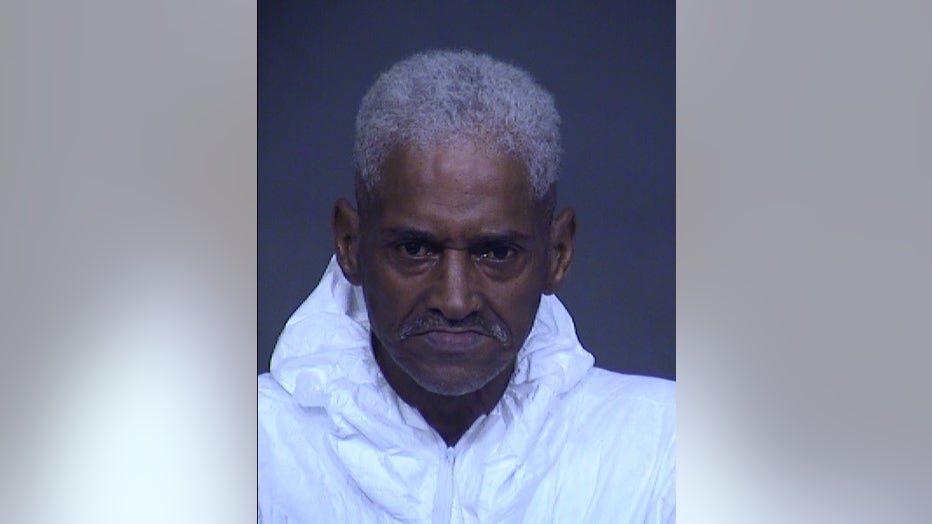 Police say he was seen with a cane in the security footage, but did not have it when he got back on the train. It was found inside Lamb's Shoe Repair.
"Officers requested cell phone data from Fabian's cell phone and traced the phone from Mesa to Phoenix, the same route the described man took on the light rail," police said.
The phone was turned off close to Central Arizona Shelter Services in downtown Phoenix.
Lynell Brosier was arrested at the shelter and was found with the shop owner's stolen handgun in his waistband.
The 65-year-old now faces a number of charges, including first-degree murder, armed robbery, firearm theft, weapons misconduct, and possession of stolen property.
Mesa PD released the following statement:
Jesus Fabian De La Rosa (Fabian) was a pillar in our Mesa Community. He has owned Lamb's Shoe Repair since 2005 and has never hesitated to help anyone in need. It is apparent how much he meant to the community in the comments left by over 100 people on our social media platforms. Our hope is that his family sees and reads the comments and knows how much he was loved by seemingly everyone.  
A special thanks goes out to the Mesa Homicide Unit. This case required hours of video collecting and monitoring. Watching video can be tedious work, especially when looking for something specific. Our detectives spent four days working around the clock to bring a close to the murder of Fabian De La Rosa and it does not go unnoticed. Thank you.
And finally, our Special Operations Division. The arrest of Lynell Brosier could not have been made without you all. Thank you.
"He's a very, very, very special person to everybody in this area … Fabian was loved. Fabian was really, really loved," said Teresa Hatch, who was outside his shop paying her respects on Dec. 10.
Charles Klein, a customer, says what happened to Fabian was pure evil.
"It's a result of evil that is pervasive and is not necessary, and it's just unfortunate that this happened to a person like that," he said.
Customers outside the stop say Fabian was a friend to everyone who walked through his doors. They're nothing short of devastated.
The city of Mesa shared a video of Fabian less than a year ago, showing his love for his customers, his business and the community.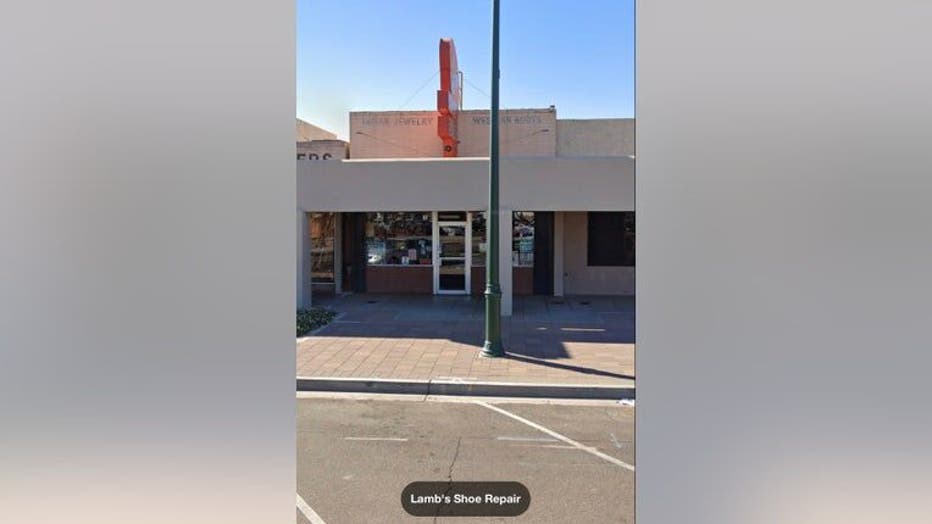 Lamb's Shoe Repair in Mesa, AZ.
More Arizona headlines