Firefighters battle large south Phoenix scrapyard fire
PHOENIX - Phoenix firefighters worked to extinguish a large fire at a scrapyard near 43rd Avenue and Broadway early Wednesday morning.
Crews were called to the area at around 4:30 a.m. after drivers reported seeing large amounts of smoke billowing from the yard. Officials said the flames spread to two other properties in the area. Hundreds of personnel were called to the area after it was elevated to a third-alarm fire.
Yard owners in the area watched it all unfold.
"Heard the explosion," said one of the owners, who did not want to be identified. "I heard five explosions. It was crazy."
Fire officials said because of the area, it was difficult to gain access at first, but once crews did, they hard the fire knocked down quickly.
No injuries were reported, and the cause is being investigated.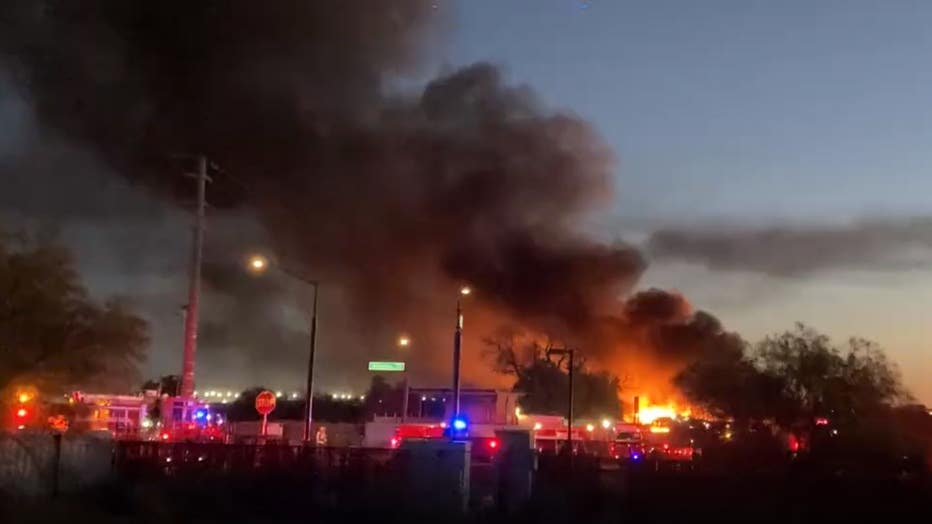 Scrapyard fire in Phoenix
More Arizona headlines