Murder-suicide suspect's obituary sparks outrage, period underwear lawsuit: this week's top stories
Crime, deadly car crashes, a period underwear company being sued for millions after a "forever chemical" complaint. It's no wonder these are the week's top stories.
Here are the stories that caught your attention the most from Jan. 15-21. 
1. Venice hit-and-run driver who plowed into mom, baby in stolen car is murdered after light sentence: A Los Angeles-area teenager who ran over a mother walking her child in a stroller in 2021 and received just a few months of diversionary camp as punishment was gunned down, according to FOX News.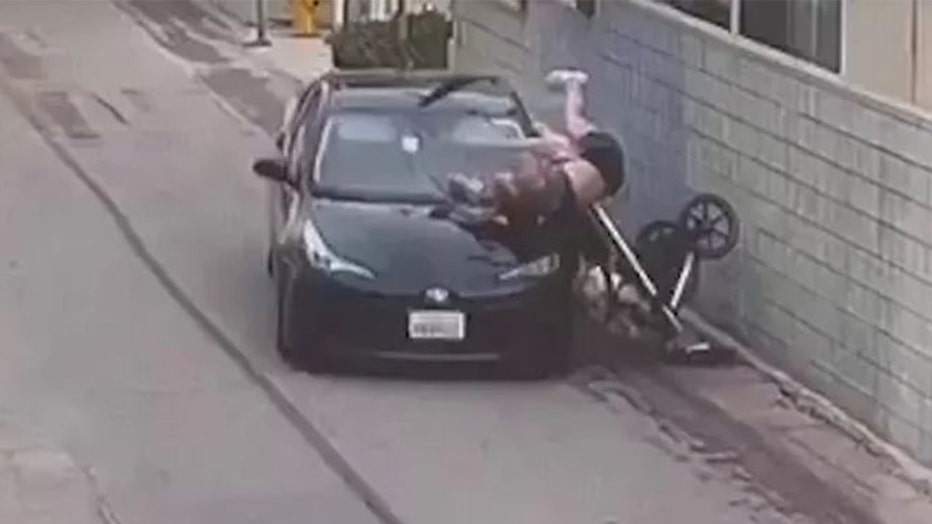 Surveillance video recorded the entire Aug. 6, 2021 hit-and-run incident in Venice, California.
2. Flight from Phoenix to Hawaii diverted to Los Angeles: According to the airlines, flight 692, with service to Honolulu from Phoenix Sky Harbor Airport, had to be diverted to Los Angeles due to a disturbance in the cabin involving an unruly passenger. Airline officials did not provide additional details as to the nature of the disturbance.
3. Watch: US veteran takes down knife-wielding man in South Carolina Walmart: Video recorded by an employee shows a man in a red hoodie shouting and swearing inside the store while brandishing a knife.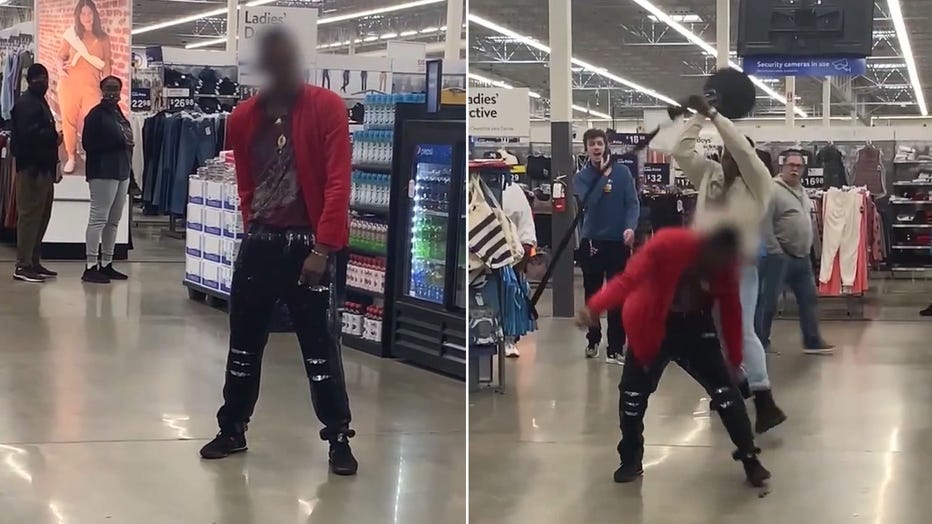 The knife-wielding man is pictured in screengrabs from a video recorded at a Walmart store in Columbia, South Carolina, on Jan. 4, 2023. (Credit: La'QuandaLuxe via Storyful)
4. Thinx period underwear lawsuit over PFAS settles for $4 million: A class action lawsuit claims the toxic "forever chemicals" were found in the underwear, which Thinx has branded and advertised as safe, organic and chemical-free. Studies have found PFAS are linked to a number of adverse health effects.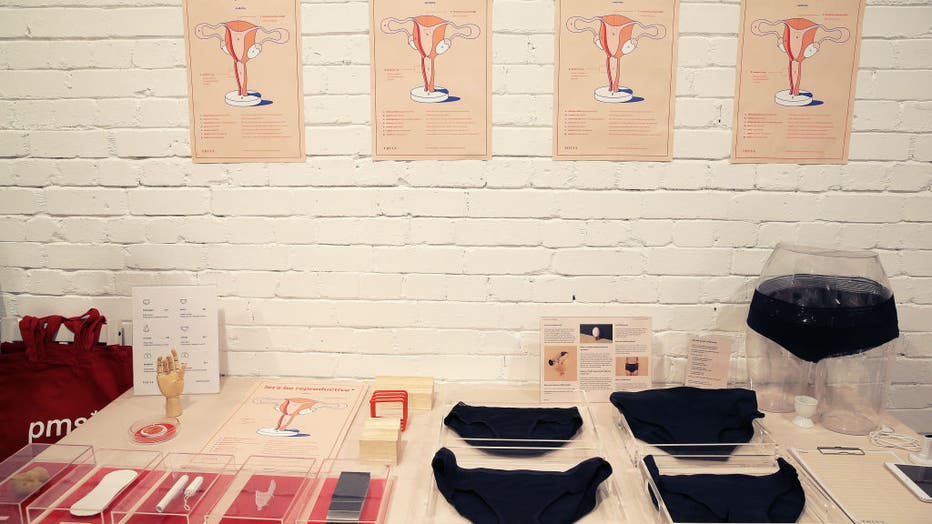 Details at the Fearless Bleeding Cocktail Hour with THINX on December 13, 2017 in London, England. (Photo by Ricky Vigil/Getty Images for Thinx)
5. Dozens of 'emaciated' dogs found in 2 Mohave County homes, woman arrested: Deputies had been investigating animal hoarding complaints at two homes in the Dolan Springs area. Some of the animals had been reportedly running astray and attacking nearby livestock, according to the Mohave County Sheriff's Office.
6. Athena Brownfield: Search for Oklahoma 4-year-old now a 'recovery operation': The disappearance of a 4-year-old girl in Oklahoma took a grim turn on Monday, as authorities announced they are now looking for her remains as the search transitions to a "recovery operation."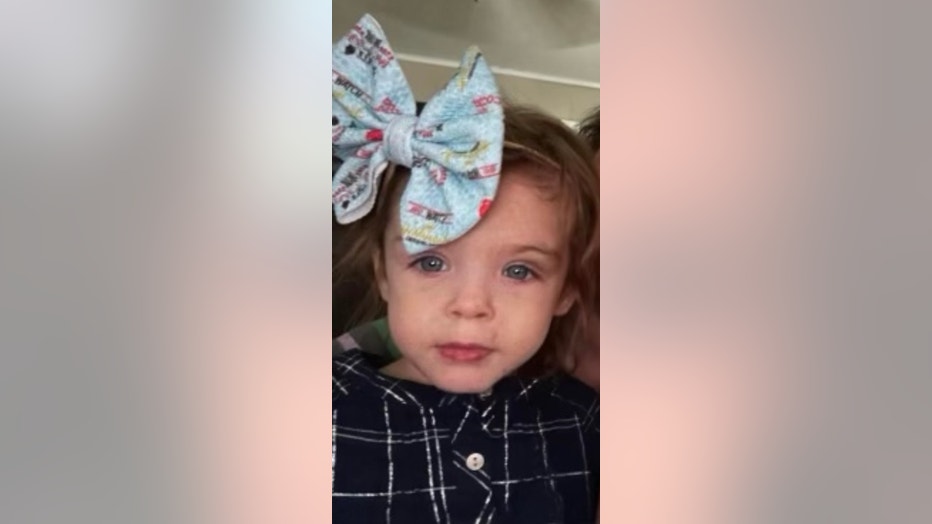 Athena Brownfield, 4, is pictured in a provided image. (Credit: Oklahoma State Bureau of Investigation)
7. Murder-suicide suspect's obituary remembering 'family' man accused of killing wife, 5 kids sparks outrage: The obituary for a Utah murder-suicide suspect is sparking outrage online after describing the man accused of killing his mother-in-law, wife and five children as a devoted father and husband who "enjoyed making memories with the family."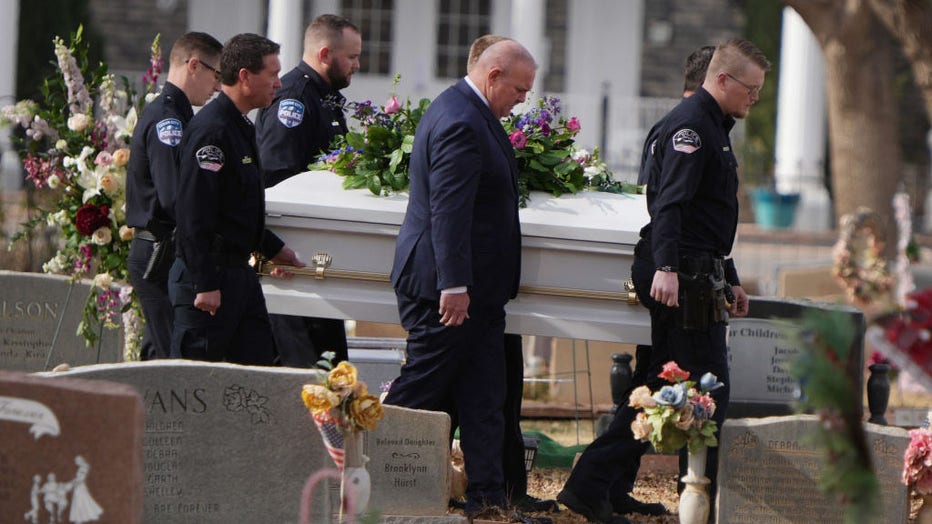 Pallbearers carry one of seven caskets of the Haight family for a graveside service and burial on Jan. 13, 2023, in La Verkin, Utah. (Photo by George Frey/Getty Images)
8. Woman trapped inside car after Phoenix crash found dead, police say: At around 3 a.m., officers responded to reports of a crash at 47th Avenue and Indian School Road. That's where they found 2 cars that had crashed and one of them had Irene Lujan inside, trapped.
9. Suspect arrested in deadly shooting at Phoenix drive-thru lane: According to police, the shooting happened on the morning of Jan. 15, in the area of Dunlap and Central. At the scene, officers found 51-year-old Benigno Rivera Figueroa, who was suffering from a gunshot wound. Figueroa was treated on the scene but did not survive.
10. Woman charged with attempted murder of boyfriend who peed in bed: A Louisiana woman is accused of stabbing her boyfriend after he urinated in their bed following a night of drinking, according to authorities.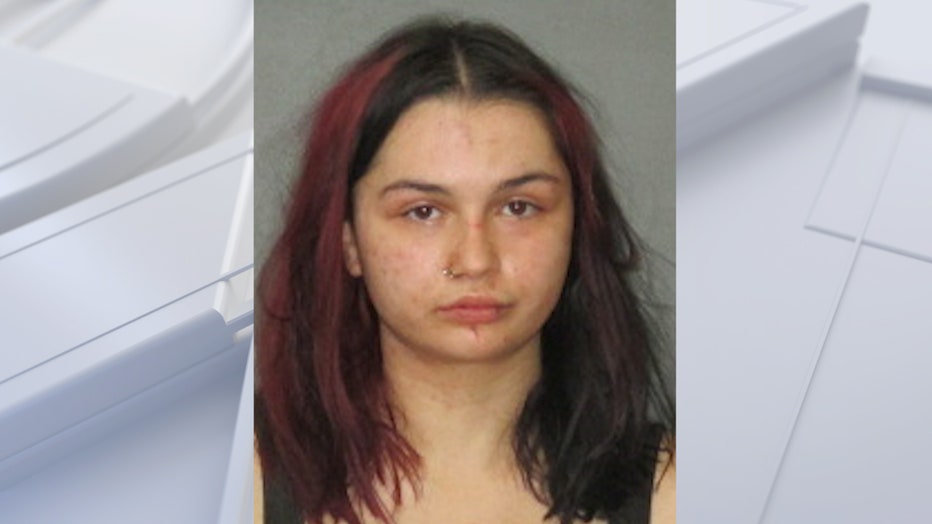 Briana Lacost (Credit: East Baton Rouge Sheriff's Office)