TikToker calls out Phoenix business owner, teen killed in shooting, fight at Disney: this week's top stories
This week was full of top stories of different kinds – not like our usual full-on crime report. We're talking crickets all over the Phoenix area, self-checkout machines asking for tips, and the Titanic's "digital twin."
Here are the top stories from May 14-19.
1. Walt Disney World fight video: Brawl at Magic Kingdom started over photo op disagreement: A day wasn't so magic for two families at Walt Disney World's Magic Kingdom after an apparent disagreement over a photo op led to punches and an all-out fight. "Did you see how it broke out?" someone could be heard saying in the video. "I was just walking right here and I saw it just happening."
2. Seeing a lot of grasshoppers in the Phoenix area? You're not alone: They seem to be taking over in certain areas, and yet other areas in the Valley aren't seeing anything.
3. Lori Vallow indicted, again, following murder conviction, but for charge in Gilbert: Gilbert Police believe Lori and her brother Alex Cox conspired together to kill Boudreaux back in October 2019. He was once married to Lori's niece Melanie Pawlowski.
4. Self-checkout machines now ask for tips in latest squeeze on customers: Companies, including airports, bakeries, coffee shops and sports stadiums, have now introduced the self-serve tipping option, where customers can leave tips including the typical 20%, despite facing minimal to no interaction with any employee, according to a recent report by The Wall Street Journal.
5. Titanic: New 3D scans 'rewrite everything we know' about ill-fated voyage: Research scientists have digitally mapped the shipwreck in a groundbreaking underwater 3D capture project by Magellan and Atlantic Productions. The "digital twin" the scientists created shows stunning details never seen before.
6. TikTok user calls out Phoenix man accused of assault, police respond with clarification: Phoenix Police are clearing up what they're calling "misinformation" after a popular TikTok user called on the department to take further action against an Arizona man caught on video committing an alleged assault.
7. Glendale mother, boyfriend arrested in beating death of 2-year-old boy, police say: "The treating physicians and officers observed numerous bruises of varying sizes and colors across the entirety of the child's body, to include swelling and bruising to his eyes, head and a significant skull fracture," police said.
8. Wanted Las Vegas woman arrested after commenting under news post about her case on social media: Marion Reyes, 36, turned herself in to the Las Vegas Metropolitan Police Department's Traffic Bureau the day after a post from the Bureau asked the public for help locating her and purported that she cut off her ankle monitor.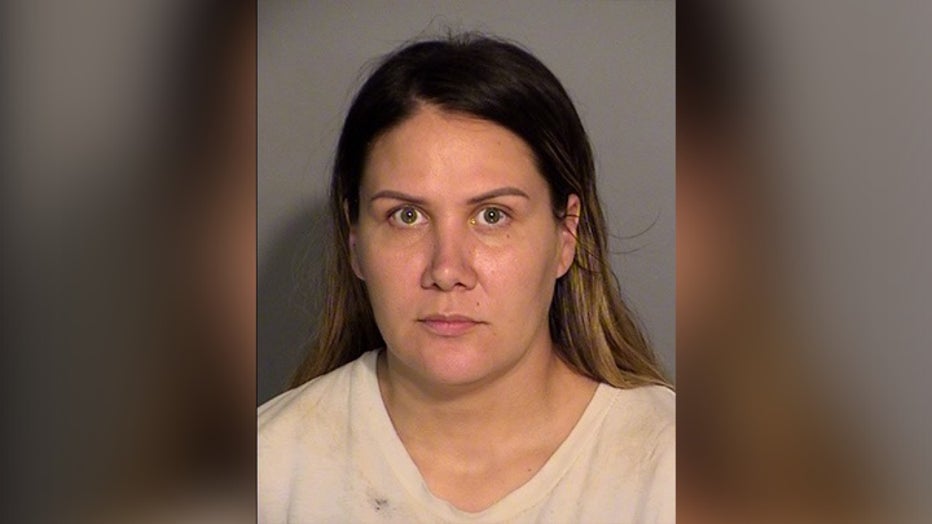 Marion Reyes, 36, surrendered herself to the Las Vegas Metropolitan Police Departments Traffic Bureau on Friday. (Las Vegas Traffic Bureau)
9. Phoenix Police identifies woman killed in 2-car crash: The crash, according to a statement, happened in the area of 19th Avenue and Glendale. Officers responded to a two-car crash in the area just before 6:30 a.m..
10. Teenage girl shot, killed in Phoenix; no arrests made: A teenage girl was shot and killed in a neighborhood near 91st Avenue and Lower Buckeye Road overnight, Phoenix police said Sunday, May 14.