Monsoon storm brought big wall of dust to parts of the Phoenix area: Live radar, updates
PHOENIX - After a late-night storm left a trail of damage in its wake in parts of the East Valley, a new round of monsoon weather is moving into the Valley on Sept. 2.
As of around 3:30 p.m., the National Weather Service has issued various warnings and advisories for areas outside of Phoenix, and they say storms could push into portions of the Valley. SRP is also reporting power outages.
The storm on the night of Sept. 1 developed rather rapidly during the evening hours, and it caused power outage in parts of the Far East Valley, with SRP reporting over 1,600 customers without power in the San Tan Valley area at one point. The storm also produced lightning, which officials say is responsible for a fire that destroyed a home.
Get the latest advisories here: https://www.weather.gov/psr/
Send your weather photos and videos
Get the latest weather updates by downloading the FOX 10 Weather app, which is available on Apple iOS and Android.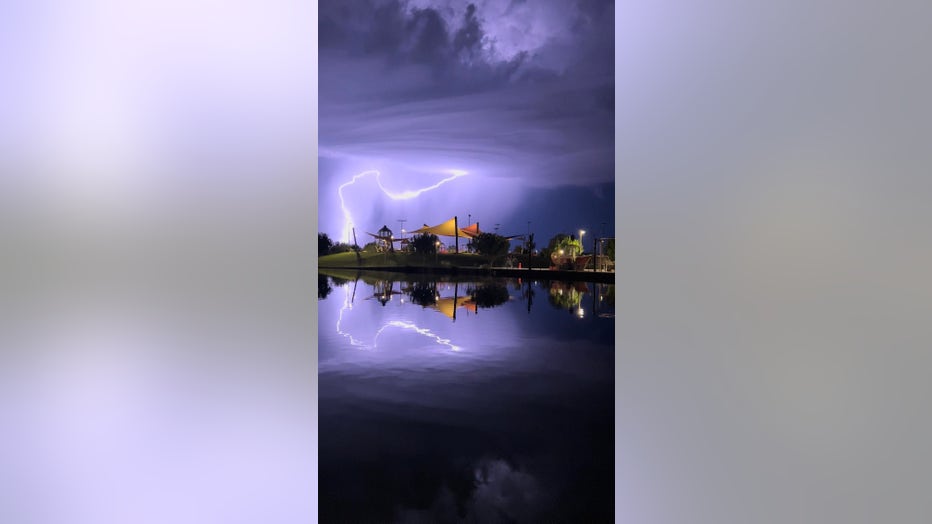 Lightning and storm over Queen Creek (Courtesy: Summer Villa)
Live radar:
Latest forecast:
Live updates:
Road Conditions
Call 511 anywhere in Arizona or 1-888-411-ROAD (7623)