2 teens dead in fiery Mesa crash after car slams into pole
MESA, Ariz. - Two people have died after a car crashed into a pole near Balboa Drive and 8th Avenue in Mesa, police said.
The crash happened at 6:45 a.m. on Nov. 7. A car traveling west down 8th Avenue had hit a curb, sending it into a pole near a canal bank.
Police say the car caught fire during the collision, and two victims were found dead inside.
The vehicle had been driving at a high speed before the crash, police say.
Family speaks out
As the investigation continues, family members are still grieving over the loss of two young lives. While police officials did not release the names of the victims, we have learned, through family members, that one of the victims is 17-year-old Devin Anselmo.
"He was our baby, you know? My baby nephew. He was the baby of the boys, and it just definitely changed everything, you know. Even coming here to the house or hoping to see him walk out that door. Definitely hard," said the victim's aunt, Rosie Anselmo.
"He was like my best friend. Did everything with him. He would always protect me. We would always go to Dutch Bros together. I just miss his smile," said Anselmo's brother, Brandon Anselmo.
Both Rosie and Brandon say Devin, an Arizona native, was the light of the family.
"So friendly," said Rosie. "He gets along with anybody, you know. He is quiet at first, you know, but once people really get to know him, like, they really know he's good at heart."
Anselmo's family say they are not sure who the driver was, but he would occasionally five Devin a ride, as he was working on fixing up his own car.
"You really don't think it's going to happen to you. You know somebody so close and it hits you," said Rosie. "It's tragic. It hurts."
Friends remember victim
For Devin, the baseball diamond was a sanctuary for him. He was set to play his last baseball season for Betty Fairfax High School soon, and on Nov. 12, dozens of candles surrounding the third base at the school's baseball field.
"This whole past weekend has been tough, just seeing their family, just heartbroken. Everybody just sad and tragic hearing all this," said Angel Marrufo,
"You never know when you get to say that last goodbye to a person, ya know?" said Daniel Alaniz. "A person's life can end in a matter of seconds. That's why you keep your friends close."
At halftime during a football game at Betty Fairfax High School, a moment of silence will be held to honor Devin.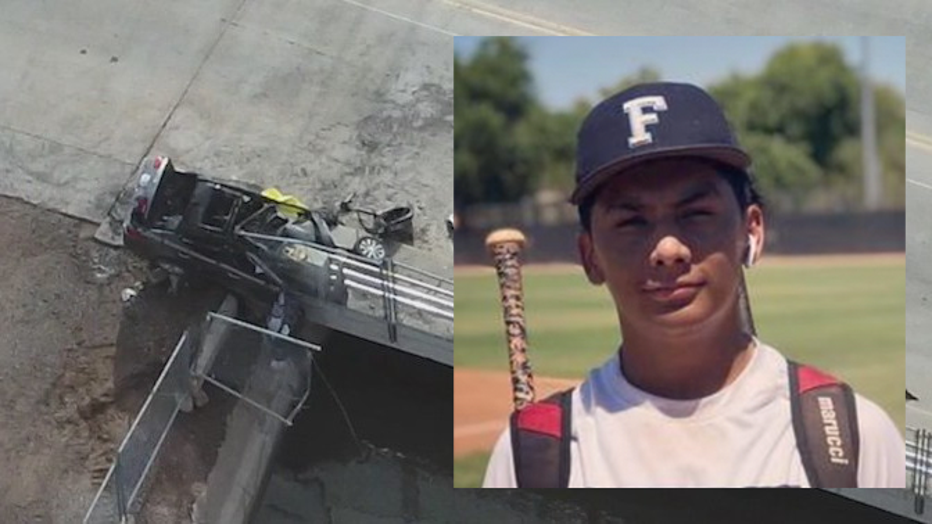 17-year-old Devin Anselmo
More Arizona headlines
For the latest local news, download the FOX 10 News app.
Tune in to FOX 10 Phoenix for the latest news: