Baby girl found safe in Phoenix after being taken; mother arrested: police
PHOENIX - Police in Phoenix say a 5-month-old baby girl who was taken from her foster home by her biological mother has been found safe, and her mother has been arrested. 
According to court documents, Angelica Salinas, 24, went to the home near 52nd Street and Van Buren at around 8:30 p.m. on Aug. 6 after calling police, claiming that the father of her children was at the home, but was not supposed to be there due to a court order. 
When officers arrived at the scene, the foster mom, who has custody of Salinas' children, told them that Salinas showed up at the home and began kicking the security screen door asking for her daughter, Eunice. The foster mom said she opened the door to try and calm Salinas down, but she continued to kick the door.
After opening the screen door, Salinas walked into the home, grabbed Eunice, and left on foot.
"When [Salinas] took the child the foster mother stated [Salinas] did not have food, diapers, or formula for the child," read a portion of the court documents. 
After Baby Eunice was taken, police said their main concern was that Salinas did not have an established home or resources to care for her, but the child was never believed to be in any physical danger.
On Aug. 9, Angelica reportedly showed up at a family member's house with Eunice, and that's when someone contacted police.
Officers arrived at the home to find the baby in good health.
Salinas was arrested and booked into jail. She is accused of kidnappings, abduction from a state agency, and criminal damage.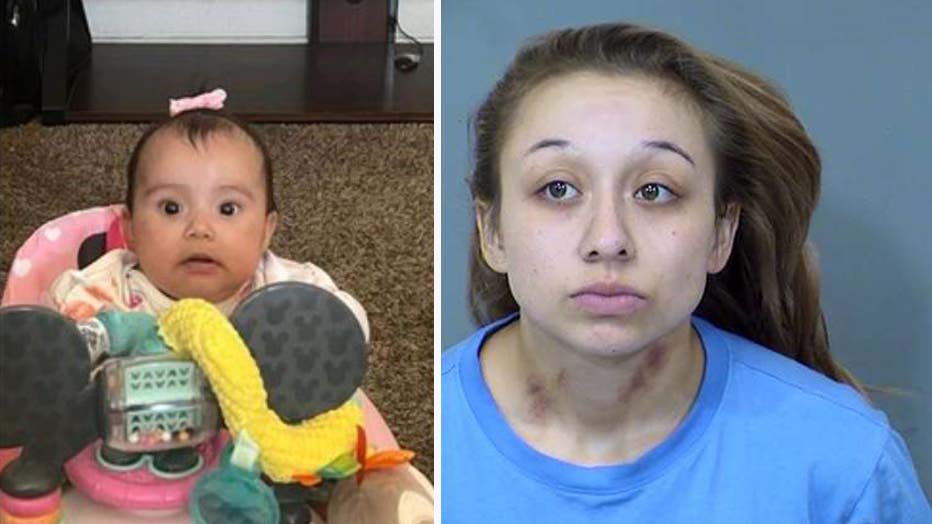 Angelica Salinas, 24, reportedly went to a foster home to visit her daughter, Eunice, and walked out of the house with her. Baby Eunice has since been found safe and her mother has been arrested, police said. (Phoenix Police Department)
More Arizona headlines