Driver wanted after deadly hit-and-run crash in Phoenix
PHOENIX - Police are searching for suspects after a pedestrian was struck and killed by a car near 19th Avenue and Camelback Road on Tuesday night.
Phoenix officers responded to the 911 call at around 10:45 p.m. on Oct. 4 and discovered a man with "injuries consistent with being struck by a vehicle."
The man, identified as 25-year-old Cedric Martinez, later died from his injuries.
Detectives are still investigating what happened and are trying to find out who was involved.
Anyone with information is asked to contact Phoenix PD or Silent Witness at 480-WITNESS.
Silent Witness is offering a $1,000 reward for information leading to those responsible, and the family says they're also adding another $5,000 reward on top of that.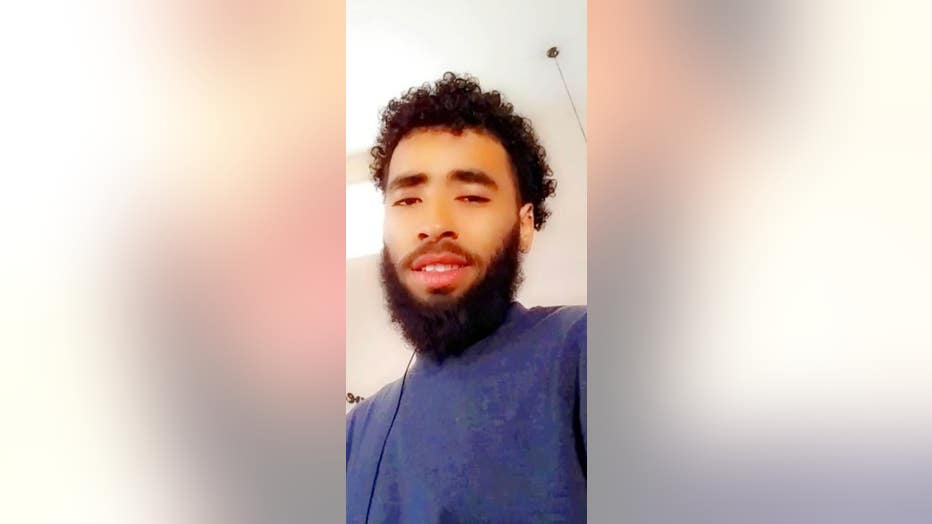 Cedric Martinez. Photo courtesy of Lisa Riggins ( )

Cedric's family is pleading with the public for answers after their son was left for dead.
14 days later, loved ones were back at the scene of the crime passing out flyers and searching for answers.
"After the car hit him, the person did get out of the car and shined a light, or phone light, to see what they hit. Then they got back in the car and took off," says Jonas Riggins, Cedric's father.
Ring doorbell camera captured the crime. The image of the black Chrysler muscle car at the time of the accident is now plastered on the flyers that Riggins is passing out.
"I'm looking for the person that fatally hit my son and took off," he said.
Phoenix Police say Cedric was walking when the driver of the car ran him over. Riggins, his wife, and the rest of their family and friends spent Oct. 18 asking questions, giving out flyers and searching for the person responsible near the townhomes where it happened.
"That's what hurts, is, he was left there. He was still alive for 40 minutes until somebody found him. The person that found him, they could have at least called for help and left. At least call for help," the father says.
He's left without answers – and without his son.
"He was a good kid, my best friend. He was only 25 years old. It hurts that somebody did this, and just left him there," Riggins said.
More Arizona headlines