Suspect arrested in north Scottsdale shooting that left man critically injured: police
SCOTTSDALE, Ariz. - Scottsdale Police have arrested a suspect in connection to a shooting that left a man in critical condition.
Police say the shooting happened on Feb. 18 near at Happy Valley Road and Alma School near Troon Village when a man was shot multiple times while sitting in a parked car.
Following the shooting, residents in the area were asked to stay in their homes. 
"Officers have finished clearing the neighborhood & immediate area around the incident location," the department tweeted. "Residents may resume normal activity. There will be officers & crime scene tape at the incident location as investigators respond to the shooting call. Some minor road restrictions."
After the shooting, police say the suspect, 55-year-old Patrick Gruchala, was seen on surveillance video hiding a gun in a desert wash.
"During a search warrant, evidence was recovered including clothing matching what was seen in the surveillance footage and a note with the crime scene address," police said.
Gruchala was arrested on Sunday evening.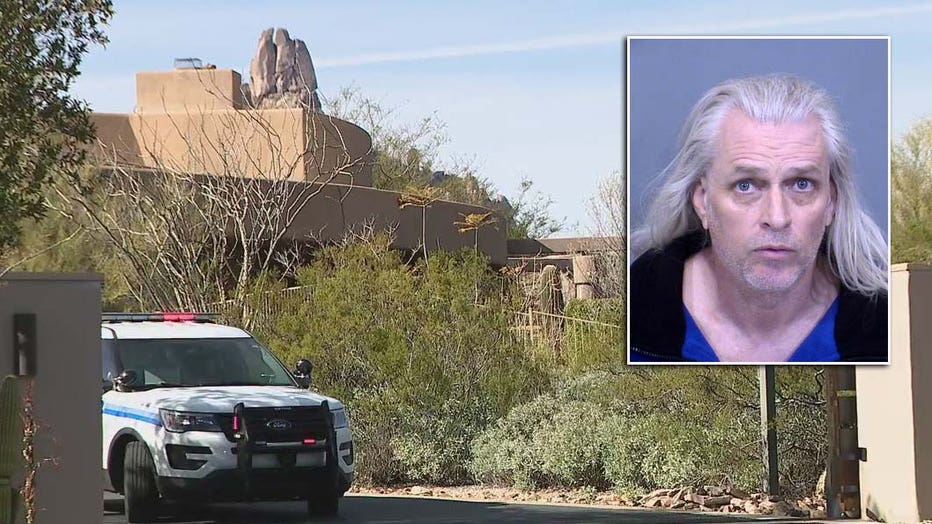 Scottsdale Police arrested Patrick Gruchala, 55, in connection to a shooting that left a man in critical condition.
Investigators say Gruchala targeted a homeowner at the scene of the shooting but, instead, shot the victim who had shown up at the house for an appointment.
Court documents reveal a possible motive. According to a probable cause statement, the homeowners are in the mortgage business and some of their customers were in foreclosure. The homeowners reportedly expressed concern because of recent threats from clients.
The homeowner, according to court records, reportedly got a forcible detainer against Gruchala in May 2022. A forcible detainer is a legal action a property owner can take when a tenant refuses to leave a property after being served a proper notice of eviction.
Gruchala was booked into jail and is accused of attempted first-degree murder and aggravated assault. The victim remains hospitalized in an ICU.
More Arizona headlines
Tune in to FOX 10 Phoenix for the latest news: