Woman attacks attorney, '19th hole' man speaks out, HAZMAT situation in Tucson: this week's top stories
PHOENIX - The week after Super Bowl LVII still brought us a number of crime-related stories on this week's list of our top 10 stories for the week.
From the suspect in a grisly killing and dismemberment case attacking her attorney, to the man behind the now-infamous "19th Hole" incident at the WM Phoenix Open speaking out and KFC getting rid of some of their menu items, here are the stop stories from Feb. 12 to 19.
1. Wisconsin dismemberment case: Woman accused attacks defense attorney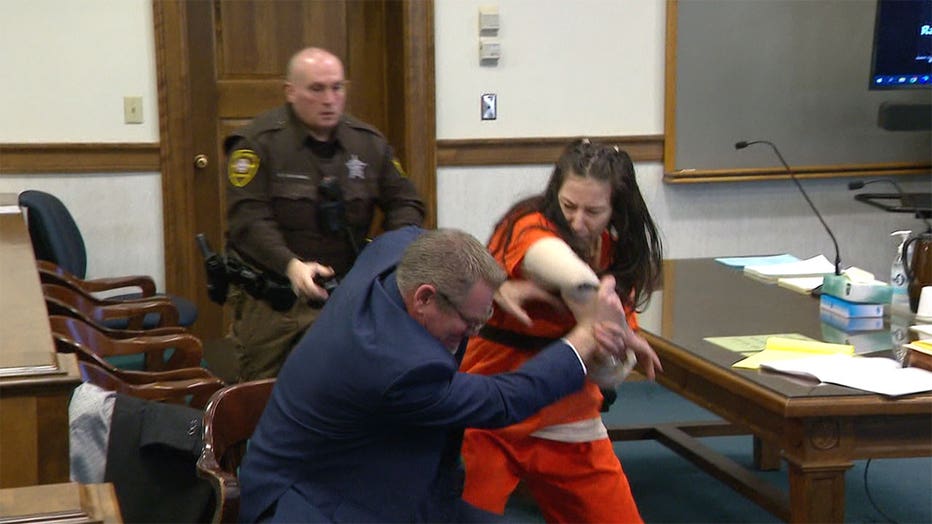 Taylor Schabusiness, who was charged with first-degree homicide and other offenses in connection with a grisly killing and dismemberment case in Green Bay, Wis., attacked her attorney during a court hearing on the morning of Feb. 14.
During the hearing, a judge agreed to postpone the trial, and that's when Schabusiness attacked defense attorney Quinn Jolly. She was subsequently wrestled to the ground by a deputy.
The courtroom was cleared for several moments before the hearing resumed to discuss scheduling.
2. KFC drops 5 popular menu items to simplify menu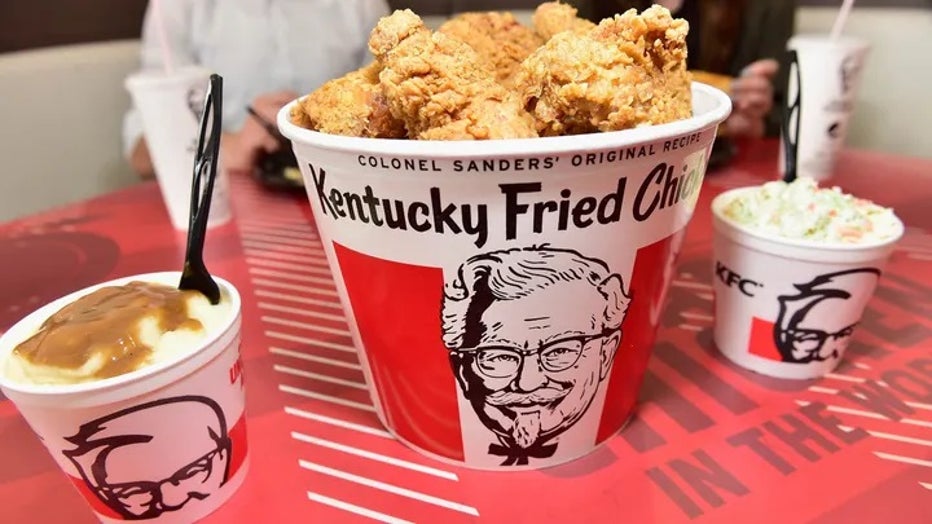 A KFC meal. (Moses Robinson/Getty Images for KFC)
KFC is getting rid of several fan-favorite menu items as the fast food chain moves to simplify its menu.
The company says it is introducing updated menu boards that will simplify the customer experience for drive-thru and in-restaurant ordering, and help workers operate more efficiently.
As a result a number of menu items will go away, including Kentucky Fried Chicken Wings.
3. Niagara Falls Plunge: Woman, 5-year-old son fall 90 feet; police 'don't believe it was an accident'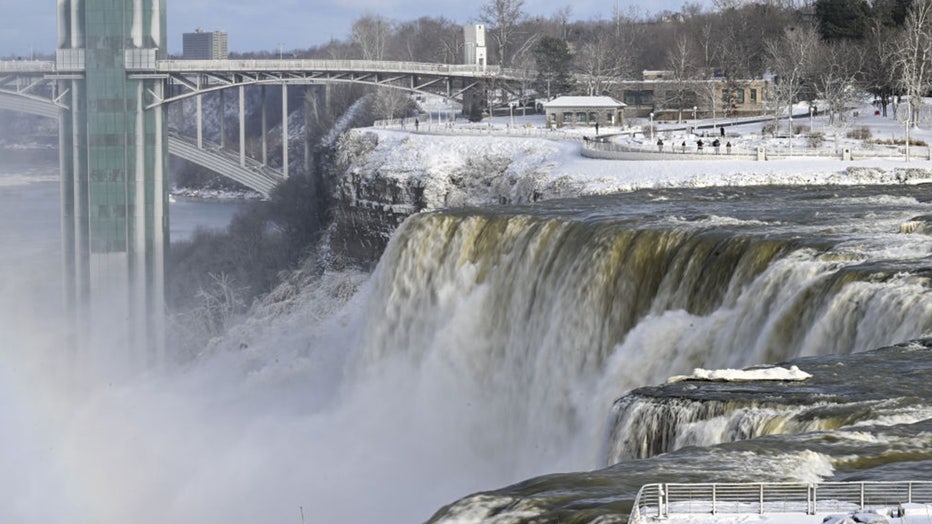 FILE - A view of Niagara Falls as it is partially frozen due to extreme cold weather in the Northeast in New York, United States on Dec. 27, 2022. (Fatih Aktas/Anadolu Agency via Getty Images)
A woman died, and her 5-year-old son miraculously survived, when the pair plummeted 90 feet from New York's famed Niagara Falls in what authorities have said does not appear to be an accident.
The woman was pronounced dead at the scene, while "lifesaving measures" were taken for the child, who was rushed to a local hospital with a head injury. The boy is still listed in critical condition as of Feb. 14.
Rescuers traversed over "300 feet of dangerous icy terrain" while trying to get to the victims, the New York State Park Police said Tuesday.
Help is available. If you or a loved one is feeling distressed, call or text 988. The 988 Suicide and Crisis Lifeline provides free and confidential emotional support 24 hours a day, 7 days a week to civilians and veterans. Support in Spanish is also available. You can also chat with crisis counselors via online chat.
4. NASA confirms 1,000-pound meteor hit the ground in Texas
NASA confirmed a meteor that was about 2 feet wide and weighed roughly 1,000 pounds fell in South Texas.
Experts believe the space rock broke into several pieces before hitting the ground around 6 p.m. Wednesday near McAllen, Texas.
The space agency released a map showing the strewn field, or area where the meteorites likely landed. The National Weather Service said the accompanying fireball was bright enough for satellites to detect it, and the pilots of two aircraft reported sightings.
About one to two small meteoroids enter the Earth's atmosphere above the United States each year and often break up into meteorites that hit the ground.
5. Phoenix Police mourning loss of 2 officers: 'Utterly heartbroken'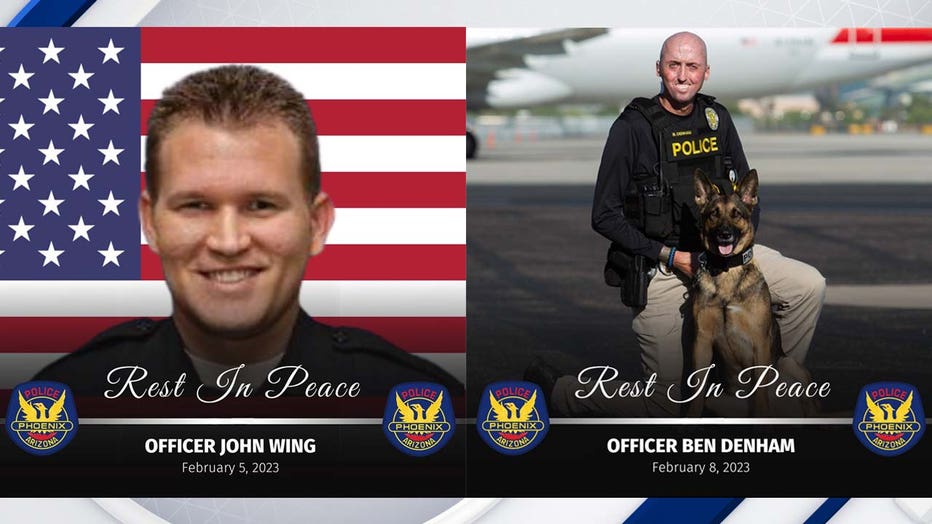 The Phoenix Police Department said that Officer John Wing and Officer Ben Denham recently passed away. (Phoenix Police Department)
The Phoenix Police Department is mourning the loss of two of its officers.
The department said on Feb. 15 that Officer John Wing passed away on Feb. 5. According to the Maricopa County Medical Examiner's Office, Wing died by suicide.
"Please keep his family, friends, and co-workers in your thoughts," the department said. "Rest in Peace Officer Wing, you will be dearly missed."
On Feb. 16, Phoenix Police announced the death of Officer Ben Denham. Denham passed away on Feb. 8.
"We are utterly heartbroken to announce the passing of a second officer in a matter of days," the department said. "Please keep his family, friends, and co-workers in your thoughts. Rest in peace Officer Denham, you will be dearly missed."
Help is available. If you or a loved one is feeling distressed, call or text 988. The 988 Suicide and Crisis Lifeline provides free and confidential emotional support 24 hours a day, 7 days a week to civilians and veterans. Support in Spanish is also available. You can also chat with crisis counselors via online chat.
6. Suspect on the run after shooting at Food City in Phoenix critically injures a man, police say
A shooting at a Food City in Phoenix on the afternoon of Feb. 15 left a man with life-threatening injuries.
The investigation began at Van Buren Street and 27th Avenue after officers responded to a shooting call and found the victim, who was rushed to the hospital for treatment.
There are no suspects detained in connection to this shooting, says Phoenix Police Sgt. Phil Krynsky. Detectives are working to learn what led up to the incident.
7.  Shelter-in-place order issued due to HAZMAT situation in Tucson
A portion of the I-10 was closed for about a day, following a deadly crash that caused a nitric acid spill.
According to authorities, a semi was heading east on the I-10 on Feb. 14 when it started to drift off the road, eventually heading into uneven ground and rolling over. The rollover caused the nitric acid to leak from the trailer.
The semi's driver, identified as 54-year-old Ricky Immel of Nevada, died in the crash.
Residents within a half-mile of the crash initially were told to leave, and those within 1 mile were told to shelter in place after liquid nitric acid was determined to be leaking from the wreck. The shelter-in-place order was extended for a time to 3 miles but was lifted altogether by the night of Feb. 15.
8. Worker killed at State Farm Stadium after being dragged by ATV, police say
While the Super Bowl LVII logo was coming down at State Farm Stadium, crime scene tape was going up.
Glendale Police confirmed on Feb. 18 a man working to take down Super Bowl materials around the stadium was unknowingly dragged by another worker in an ATV for several hundred feet. Police said the unidentified man was taken to a hospital for his injuries, but later died.
Police have directed all further questions on the incident to the National Football League. FOX 10 reached out to the Super Bowl Host Committee, who also directed us to the NFL.
9. Mac Savage: '19th Hole man' who disrupted WM Phoenix Open speaks out
About a week after a person undressed himself and disrupted the WM Phoenix Open, the man at the center of it all is talking about what happened.
Officials with Scottsdale Police say 27-year-old Sean Patrick McConnell allegedly jumped from the general admissions bleachers at the WM Phoenix Open's 16th hole on Feb. 10, and went onto the course. From there, he ran through a player access tunnel to the 17th hole.
McConnell could be seen on camera running half-naked on the turf, with the words "19TH HOLE" written on his back.
We caught up with McConnell, who goes by "Mac Savage," on Feb. 17.
"As I was running, everyone just got it going crazy right away, so the feeling of the whole crowd just cheering you on, it is so exhilarating," said McConnell.
10. Subway says it's considering selling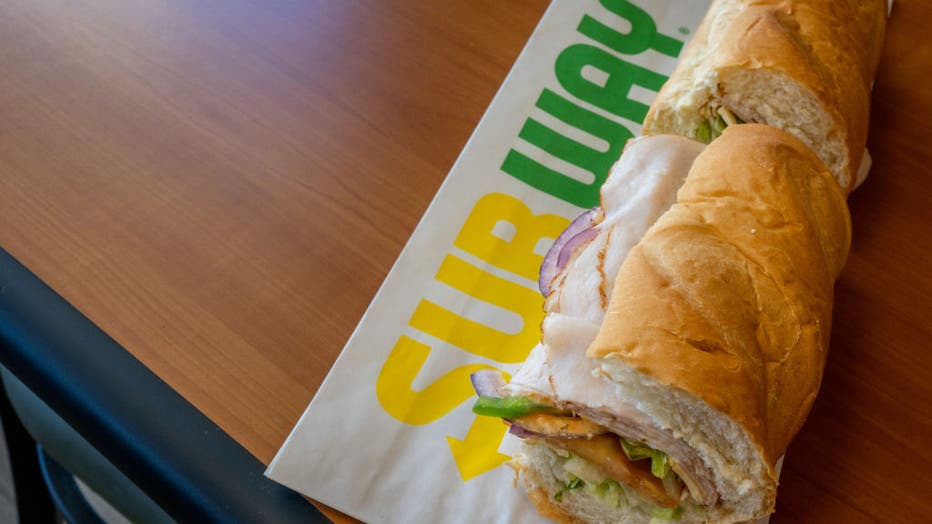 A Subway sandwich on a table. (Photo Illustration by Brandon Bell/Getty Images)
Restaurant chain Subway is considering the possibility of selling.
The restaurant chain, founded by the late Fred DeLuca and Dr. Peter Buck, has grown over the decades since its beginnings in 1965 to comprise about 37,000 locations in over 100 countries, including over 20,000 in America. Its network of franchisees, meanwhile, totals over 20,000, according to a recent press release.
Plans the company has for 2023 include 3,600 stores in North America receiving renovations, and the reported phasing out of pre-sliced deli meats. A transaction of the popular sandwich chain, according to people familiar with the matter, could be worth over $10 billion.
Tune in to FOX 10 Phoenix for the latest news