Former Suns GM dies, Jackson Mahomes arrested for aggravated sexual battery: top sports stories
PHOENIX - A former professional basketball player who served as the general manager for the Phoenix Suns has passed away, and the brother of NFL superstar Patrick Mahomes is accused of aggravated sexual battery – these are the top stories in the world of sports from April 28 - May 4.
1. Lance Blanks, former Suns GM, dies at 56: Lance Blanks served as the Phoenix Suns' general manager from 2010-2013. He played college basketball in Virginia and Texas before being drafted by the Detroit Pistons in 1990. He is survived by his mother, brother, the mother of his two daughters, his daughters, and a granddaughter.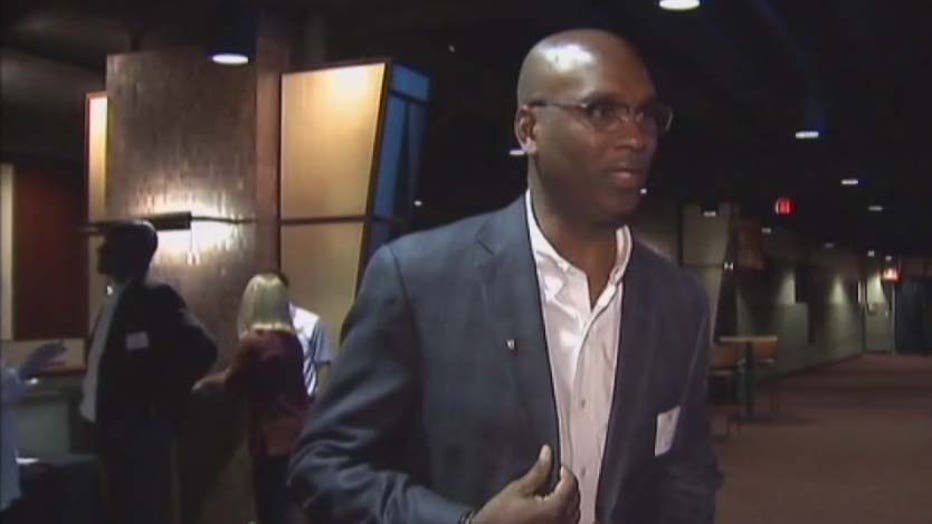 2. Jackson Mahomes arrested on aggravated sexual battery charge after restaurant incident: In February, the TikTok star was being investigated for allegedly shoving a waiter and forcibly kissing the female owner of a restaurant. Aspen Vaughn, the owner, told The Kansas City Star that Mahomes grabbed her by the throat and forcibly kissed her at least twice.
"He forcibly kissed me out of nowhere," Vaughn said, "and I'm telling him, pushing him off saying, 'What are you doing?' and then he proceeded to do it two more times, where the last time I was pushing him off, and I can see on the cameras that somebody was outside the office door, and I was yelling for them to come help, because he's big and massive."
A lawyer for Mahomes denied the allegations.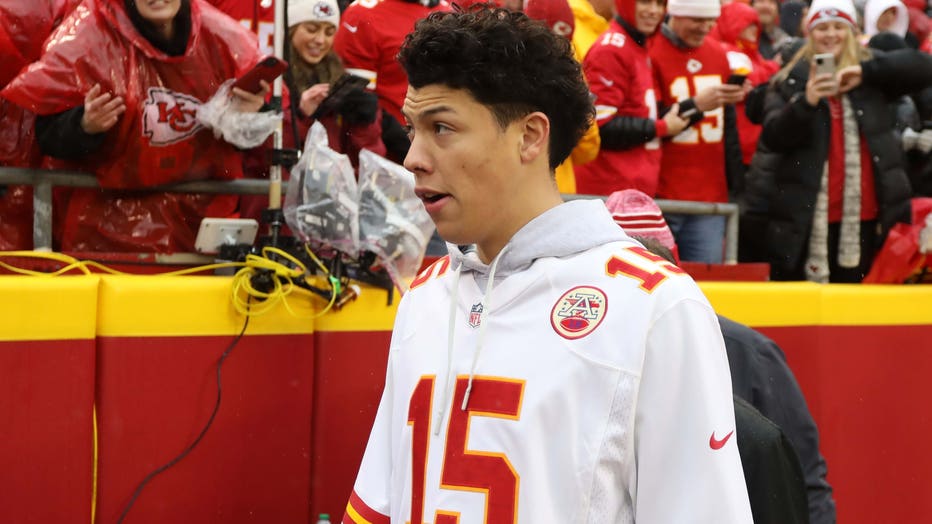 KANSAS CITY, MO - JANUARY 21: Kansas City Chiefs quarterback Patrick Mahomes' (15) brother, Jackson Mahomes, before an AFC divisional playoff game between the Jacksonville Jaguars and Kansas City Chiefs on January 21, 2023, at GEHA Field at Arrowhead (Photo by Scott Winters/Icon Sportswire via Getty Images)
3. JJ Watt and wife Kealia invest in English club Burnley: Recently retired Arizona Cardinals star J.J. Watt and his wife, Kealia, announced an investment in the English soccer club Burnley, which recently earned a promotion to the Premier League.
"When you invest in a club that's been around since 1882, you must have great respect for its history and tradition," J.J. Watt said in a statement released by the club. "We understand that not only are we investing in the squad and manager, we're investing in the town and its people. We take that responsibility very seriously and intend to work hard in earning their trust and support."
The statement said Kealia Watt will be instrumental in helping develop the Burnley FC women's team.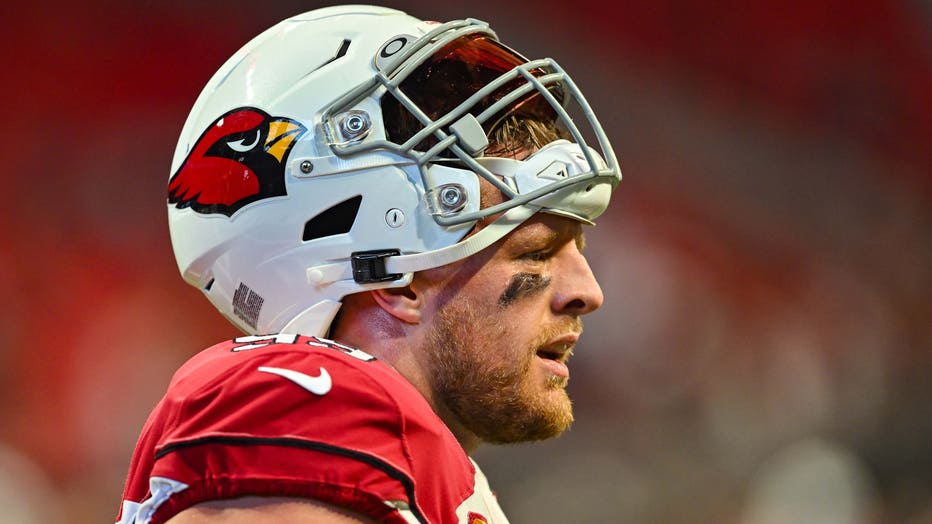 ATLANTA, GA JANUARY 01: Arizona defensive end J.J. Watt (99) during the NFL game between the Arizona Cardinals and the Atlanta Falcons on January 1st, 2023 at Mercedes-Benz Stadium in Atlanta, GA. (Photo by Rich von Biberstein/Icon Sportswire via Getty Images)
4. Ex-Raider Henry Ruggs takes plea deal, prison in deadly DUI crash: Ex-Las Vegas Raiders player Henry Ruggs told a judge he will admit that he drove drunk at speeds up to 156 mph, causing a fiery crash that killed a woman. His plea deal is expected to send the 24-year-old first-round NFL draft pick to state prison for three to 10 years.
Ruggs was released by the Raiders shortly after the crash. He could have faced more than 50 years in prison if convicted of all the charges at trial, District Attorney Steve Wolfson had said.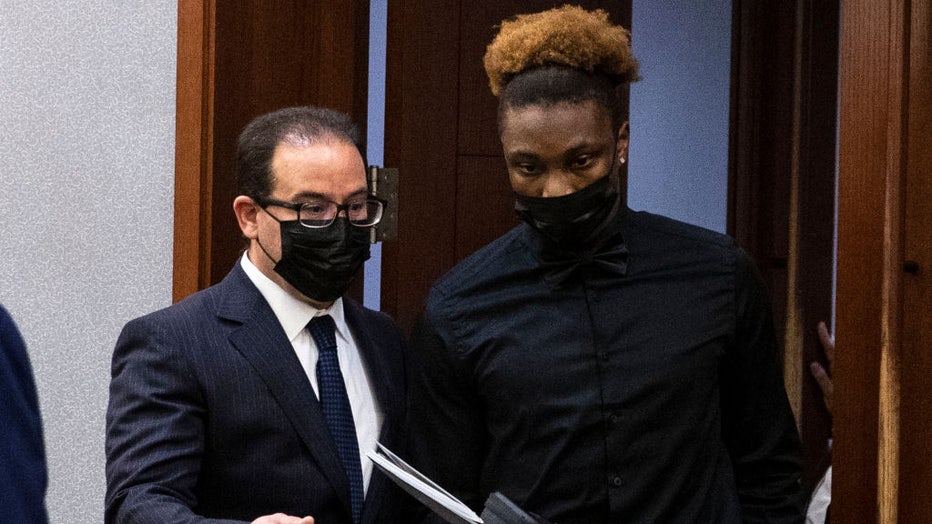 Former Las Vegas Raiders player Henry Ruggs III (R) appears in court with his attorney Richard Schonfeld at the Regional Justice Center in 2021 in Las Vegas, Nevada. (Bizuayehu Tesfaye-Pool/Getty Images)
5. Suns' Chris Paul 'day to day' with left groin strain: Phoenix Suns guard Chris Paul — a 12-time All-Star — was boxing out Kentavious Caldwell-Pope in Game 2 when the Denver Nuggets guard went up for an offensive rebound with just under 5 minutes left in the third quarter. Shortly after the play, Paul walked toward the bench and went to the locker room.
Paul didn't return to the game. He will miss Game 3 on Friday.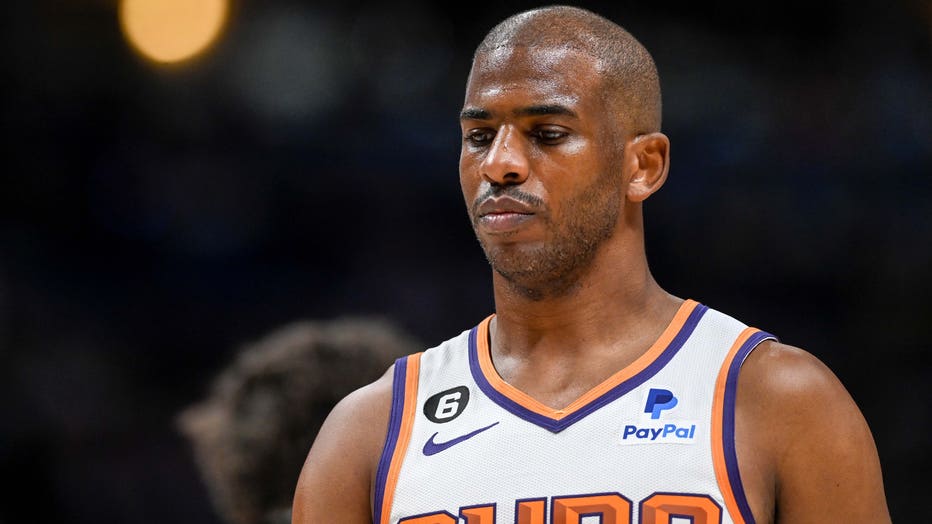 DENVER, CO - APRIL 29: Chris Paul (3) of the Phoenix Suns stands on the court during the second quarter against the Denver Nuggets at Ball Arena in Denver on Saturday, April 29, 2023. (Photo by Aaron Ontiveroz/MediaNews Group/The Denver Post via Getty Images)
The Associated Press (AP) contributed to this report.