Phoenix father, son accused of killing man trying to steal catalytic converter
PHOENIX - A father and son are now facing murder charges after allegedly shooting and killing a man who tried to steal a catalytic converter from their car, according to Phoenix Police.
Officers responded to the area of 20th Street and Palm Lane during the early morning hours of May 24 and found a Jeep that had been involved in a crash and a man inside who had been shot, said Sgt. Andy Williams.
"Phoenix Fire responded and pronounced the victim, later identified as Patrick Pierson, deceased on scene. Two adult male suspects remained on scene and were detained by officers," Williams said.
Investigators believe the two men found Pierson near their car when they confronted him. That's when it's believed Pierson got into his own car to leave, but the suspects shot and killed him, causing his car to crash.
Williams says the suspects, Agustin Chairez Romero, 22, and his father Agustin Chairez Duarte, 47, are being booked into jail on suspicion of second-degree murder.
Court documents say the two confronted Pierson in their driveway because he was stealing the catalytic converter from their Prius. The 27-year-old man was reportedly shot in the head and upper torso.
The documents also reveal the father and son said they fired at the tires of the Jeep as he drove away.
The father and son are being held on a $250,000 bond and are due back in court in June.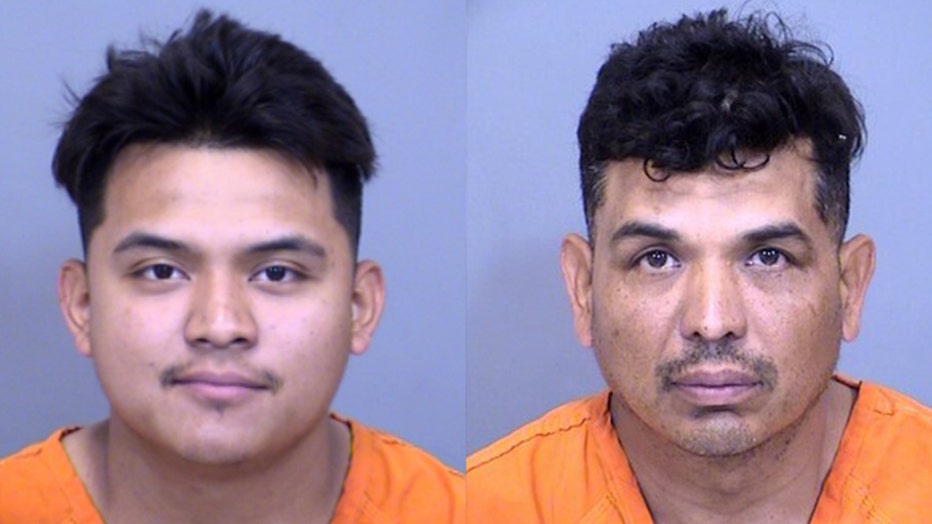 Agustin Chairez Romero, 22, and his father Agustin Chairez Duarte, 47
Related Stories: