PD: Man arrested in connection to murder of teen at Phoenix apartment complex
PHOENIX - Police have arrested a suspect in connection to the murder of a teen last month at a Phoenix apartment complex.
According to police, officers responded on July 20 at 4:16 a.m. to reports of a shooting at an apartment complex near Interstate 17 and Indian School Road.
Once at the scene, officers located 16-year-old Romeo Perkins who had been shot. He was pronounced dead at the scene.
"Preliminary information is the male was shot inside of an apartment after an altercation," Sgt. Ann Justus said in a statement.
On Aug. 26, police identified 18-year-old Dupree Rollins as the suspect. Police said Friday morning that Rollins was arrested and booked into jail.
He is accused of first-degree murder.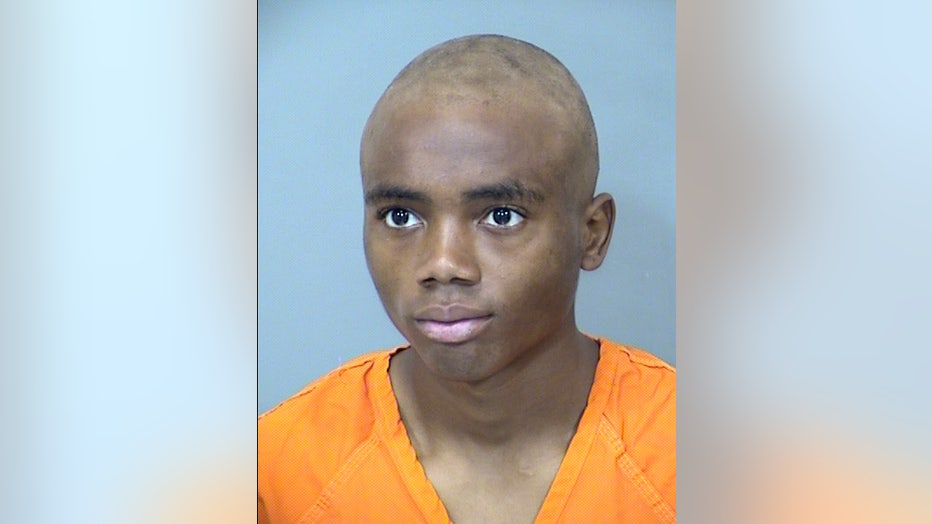 'I lost my best friend, everything'
Amanda Acosta, Perkins' mother says, "I can't even put into words … loss. I lost my best friend, everything."
She adds, it "feels like your whole life is over in that moment."
According to the family, Perkins' accused killer had previously stayed at the family's house for three weeks. They say Rollins didn't have any other home to go to and that Perkins had asked his mother to take him in.
Julie Maurer, his aunt, said, "Romeo had a heart, like you're never gonna replace that heart. There's never gonna be another one like him. He asked his mom if he could stay there. Amanda always opens up her home to anyone who needs help."
The family says in the days following Perkins' death, before Rollins' was arrested,
they received social media messages from Rollins in which he reportedly threatened to attack them.
Now that he's arrested, the family's doing their best to cope with this grim reality, vowing that they will forever keep Perkins in their hearts.
"He had a very kind heart. He was a crazy kid but he had a very big heart," said Leland, his cousin.
His brother adds, "He had a very open heart. He made sure everybody was taken care of. He would help everybody, make sure everybody was safe, tell my mom he loves her every day."
Arizona Headlines
Tune in to FOX 10 Phoenix for the latest news:
Get breaking news alerts in the FREE FOX 10 News app. Download for Apple iOS or Android.