Woman dies after crash at central Phoenix intersection; suspect arrested
PHOENIX - Phoenix Police say a crash during the early morning hours of Oct. 1 badly injured a woman and she died a day later.
According to a statement, officers responded to the area of Central Avenue and Camelback Road at around 2:30 a.m. for reports of a crash.
"Officers learned that a black sedan was stopped or slowed on Camelback Road when it was rear ended by a red SUV," read a portion of the statement.
Officials say the woman was a passenger in the black sedan. She was taken to the hospital with extremely critical injuries.
Her family says she died on Saturday afternoon and she's identified as Adreanna Lee Blaine.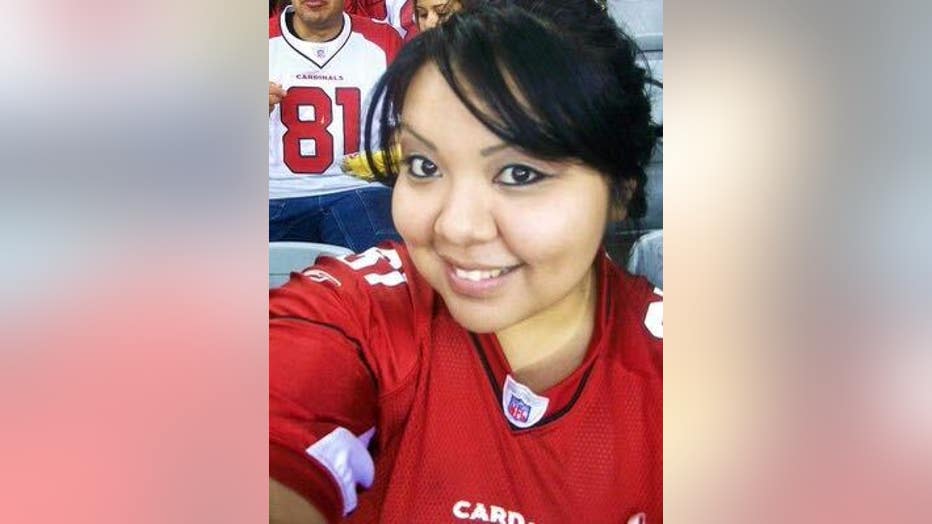 Adreanna Lee Blaine. Photo courtesy of April Bedoni
"The driver of the red SUV was arrested and processed for impairment," read a portion of the statement.
Authorities say 42-year-old Thaila Begaye was arrested and booked for three felony charges related to the collision, including assault and a transportation violation.
Police say impairment may have been a factor in the crash.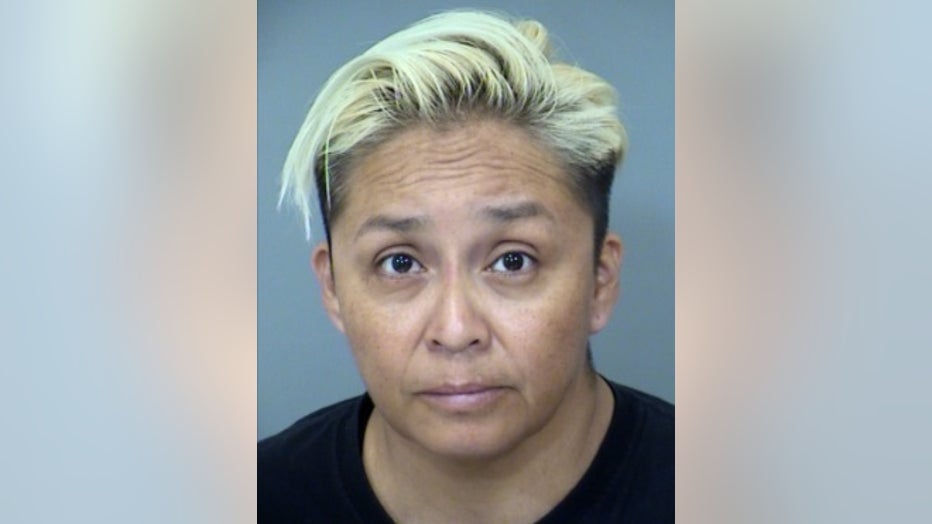 42-year-old Thaila Begaye
Family holds vigil two days after crash, warns against impaired driving
"All I want is my daughter back. That's all I want," said her mother, Josephine Blaine, at a vigil for her daughter, adding, "It is just so hard, a hard thing for anybody to go through."
The family made the tough decision to take the 37-year-old off of life support.
Her sister Ashley said at the Sunday vigil at the same place she was hit, "She was one-of-a-kind. Most caring. She was the best big sister, you know. She was my leverage through everything."
Montgomery Hudgens described Blaine as a loving and caring person.
April Bedoni, her grandmother, said "It's not worth taking a life. Not only was my granddaughter's life taken, the person who hit her will be, you know, going to prison. Two lives shattered."
Family and friends lit candles in her honor, sprinkling water and saying prayers at the site where she was hit.
While nothing will bring her back, family members say the hope is that her story will help to prevent the death of others. "Not only to the drivers, but the ones giving them drinks the bars, the friends allowing them to drive," her grandmother said.
Arizona Headlines
Tune in to FOX 10 Phoenix for the latest news:
Get breaking news alerts in the FREE FOX 10 News app. Download for Apple iOS or Android.