Mug Shot Gallery - April 2021
Information was supplied by law enforcement and describes recent arrests and charges. All defendants are presumed innocent.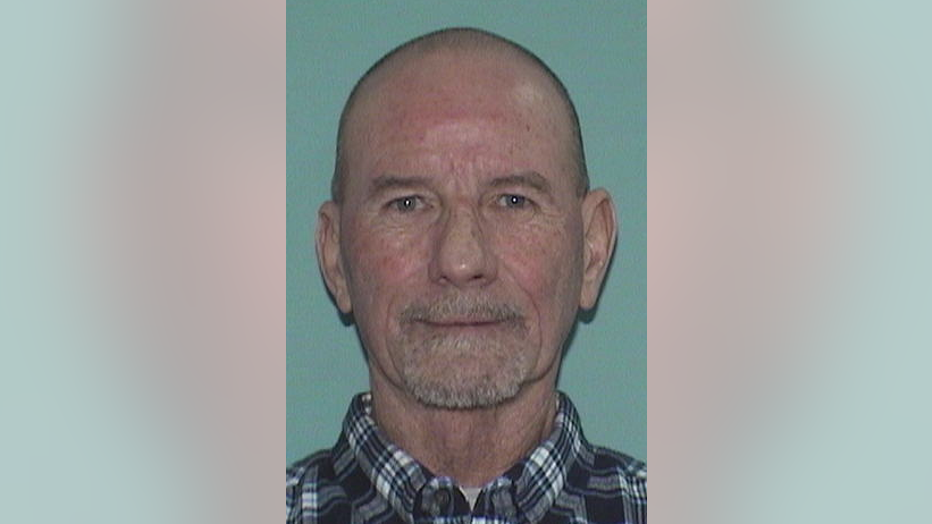 Police say Andre William Lepere was arrested and charged with murder in the death of a woman who was found dead in her apartment 41 years ago. Read more.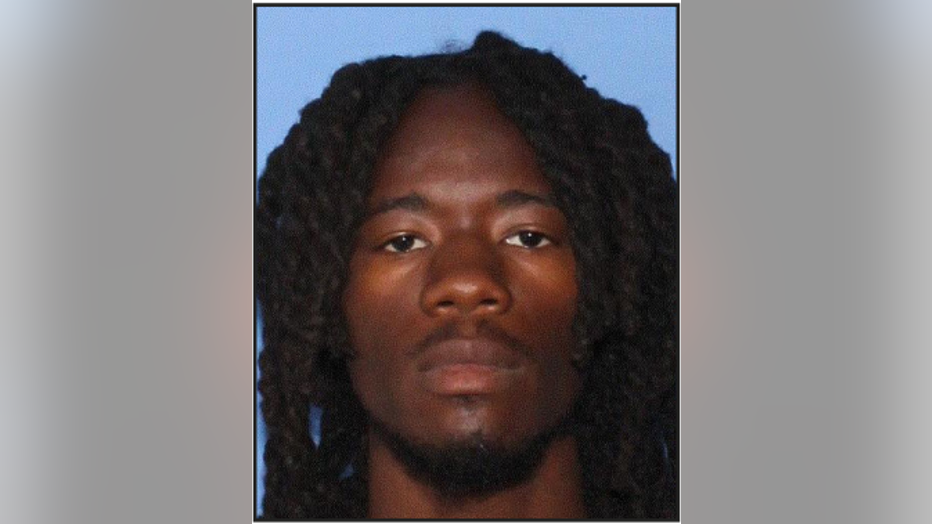 Kwame Boy Keeton, 21, turned himself in after a deadly shooting in Tempe that left one person dead and another injured. Read more.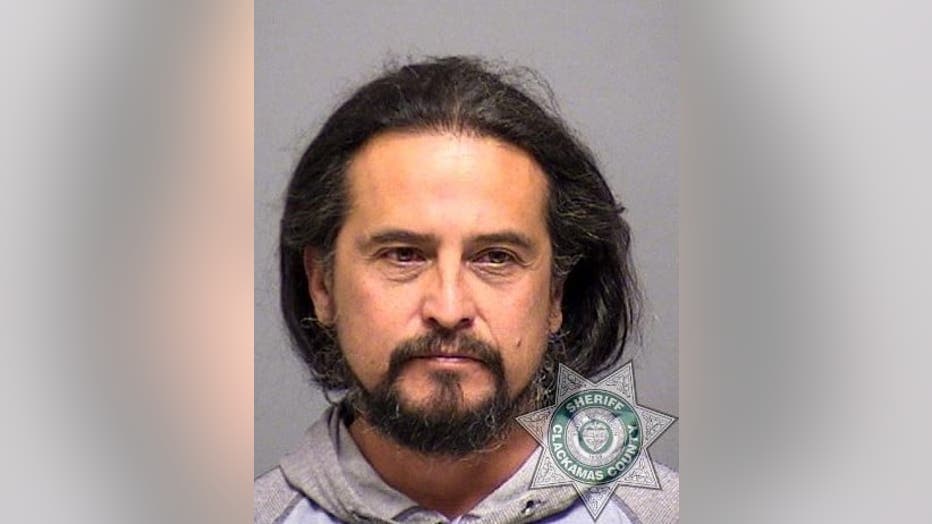 Benjamin Mota was arrested after authorities said a woman was found dead at a Flagstaff campsite. Read more.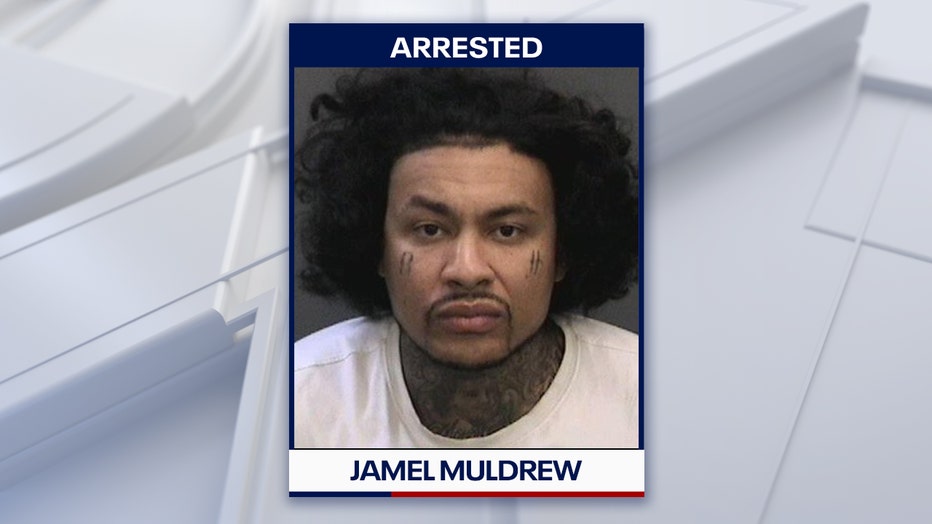 Texas man, Jamel Muldrew, was arrested in Tampa for allegedly trafficking a minor across six states over the course of two months. Read more.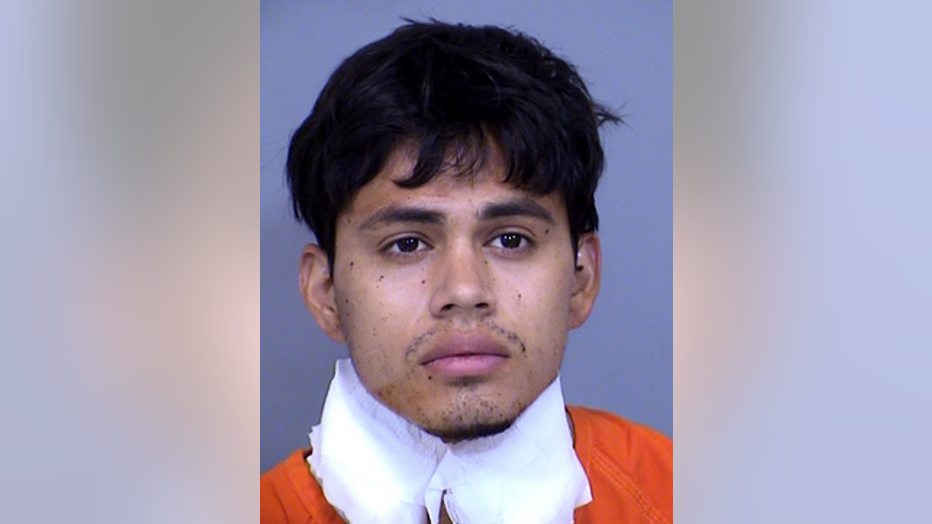 Jesus Gamez Ruiz, 24, is accused of killing his 44-year-old mother inside a Phoenix home. Read more.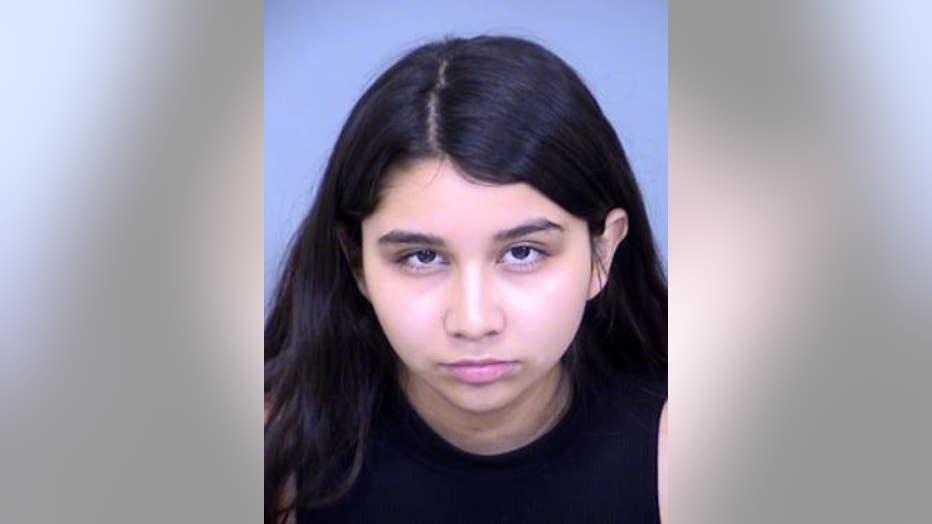 Priscilla Caldera was arrested on a child abuse charge after her 9-month-old baby reportedly overdosed on a pill containing fentanyl. Read more.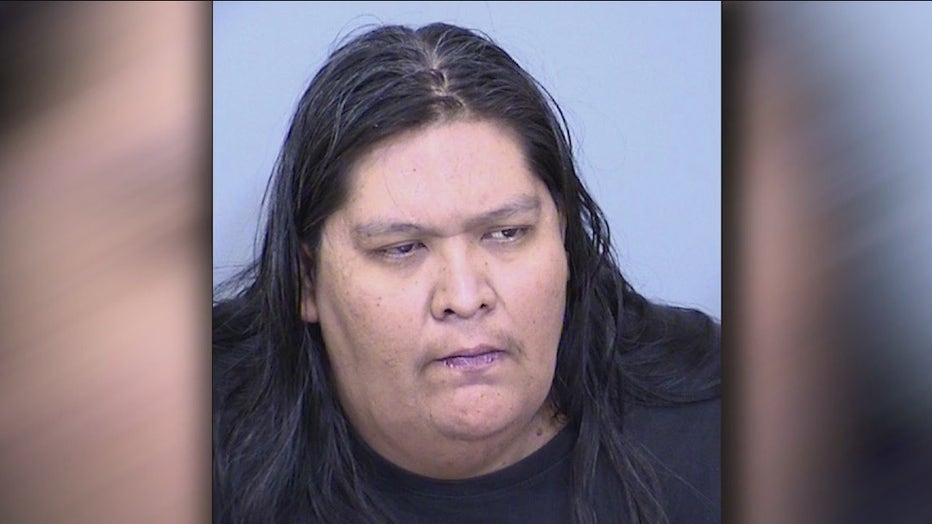 Police say Sheldon Whitebird was arrested in connection to a crash that injured two Arizona State University students. Read more.
Angel Ramos-Corrales, 19, was arrested on a federal charge for allegedly slitting the throat of his young dog and posting a video of the dying puppy on Snapchat. Read more.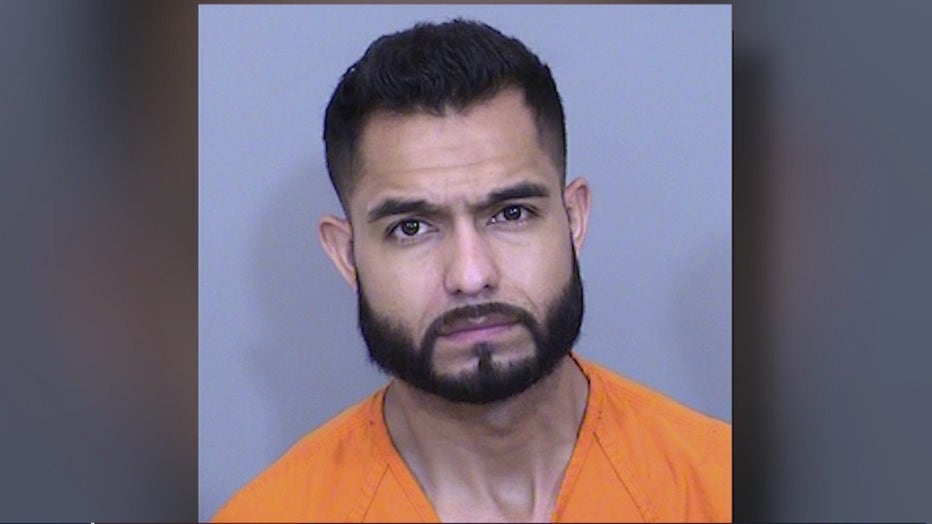 37-year-old Vincente Diaz-Vargas was arrested after Phoenix Police say he shot a bullet during a fight that randomly hit a 20-year-old mother. Read more.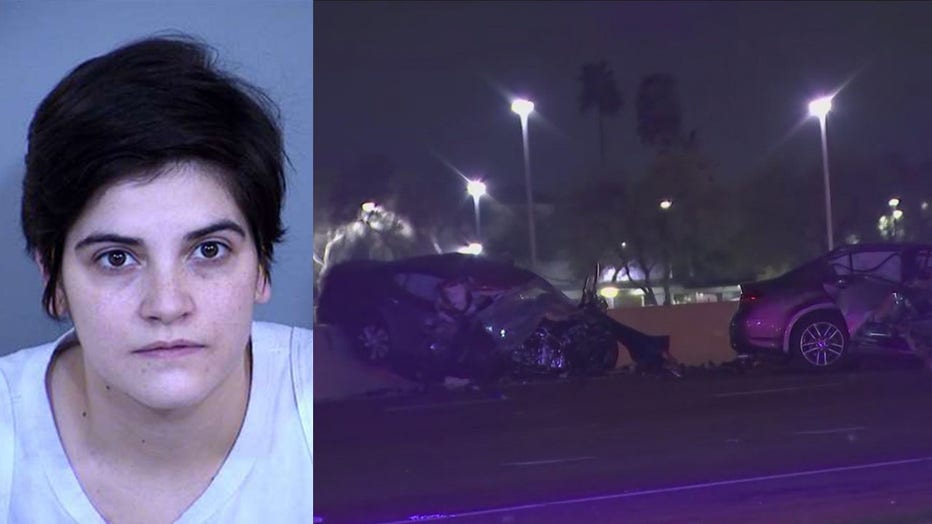 Hannah Dike is accused of reckless manslaughter following a wrong-way crash in Chandler. Read more.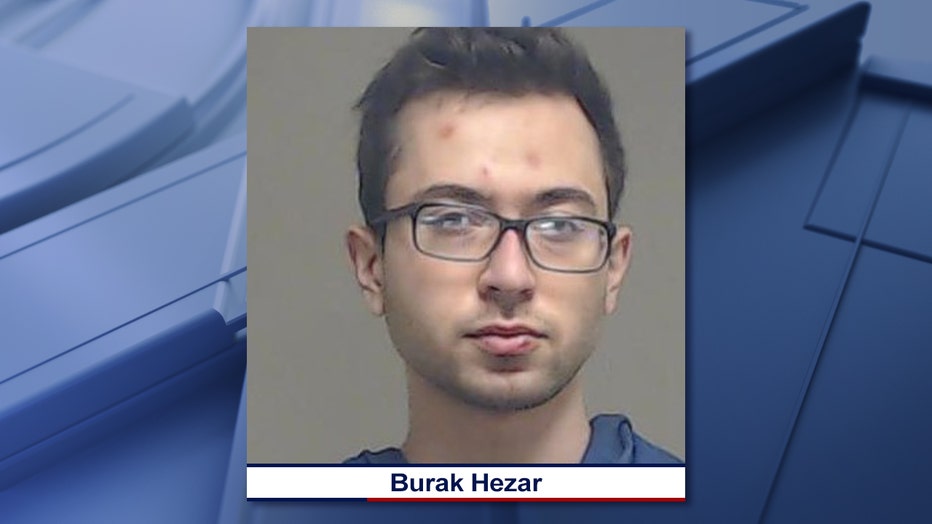 Police tracked down Burak Hezar who is accused of killing his mother and sister while he was trying get a flight to San Francisco. Read more.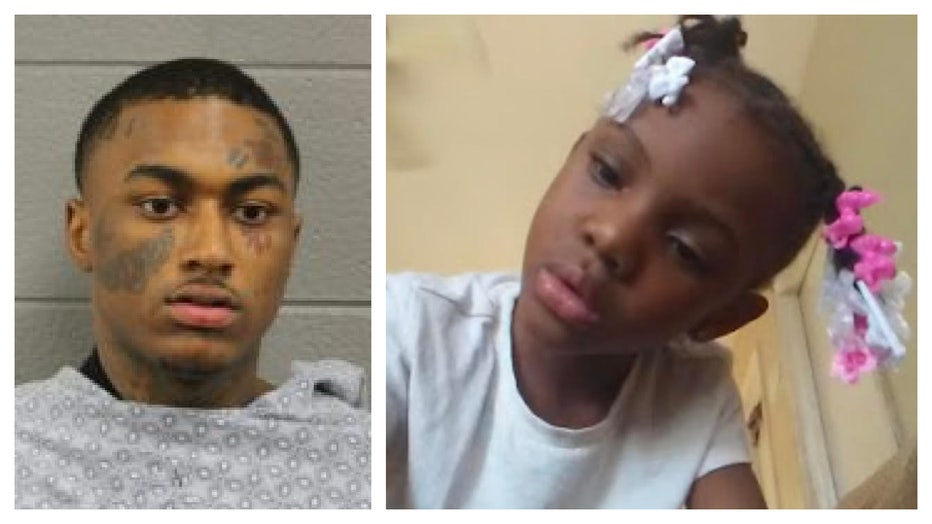 Marion Lewis, 18, was charged with first degree murder after a 7-year-old was shot and killed while in a McDonald's drive-thru. Read more.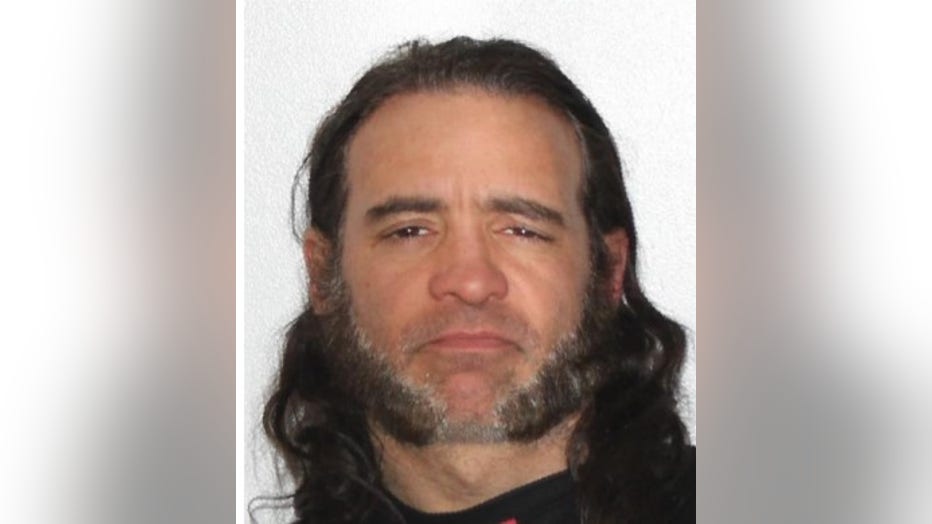 The Justice Department has charged New York man, Robert Chapman, in connection with the Jan. 6 U.S. Capitol riot after he allegedly bragged about storming the capitol to a match on the Bumble dating app. Read more.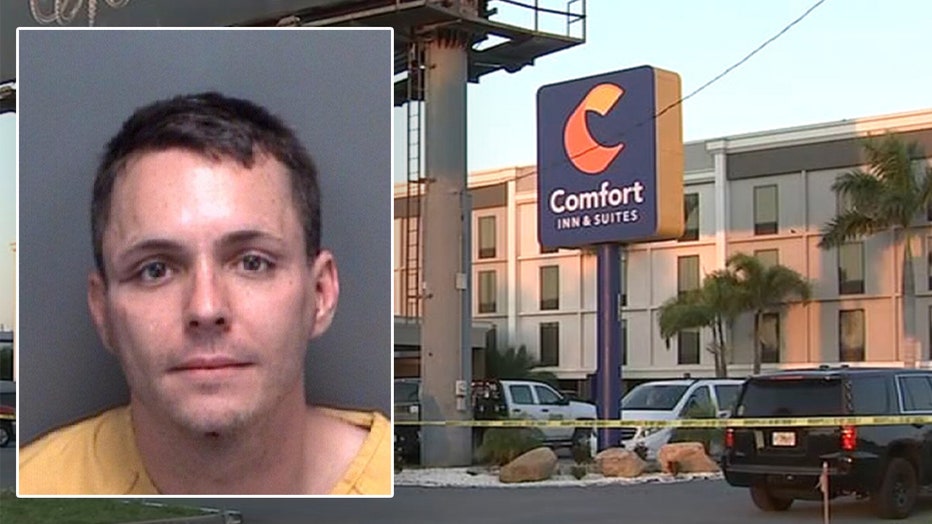 After a 12-hour standoff, police arrested Walter Brois after he barricaded himself inside a hotel room. Read more.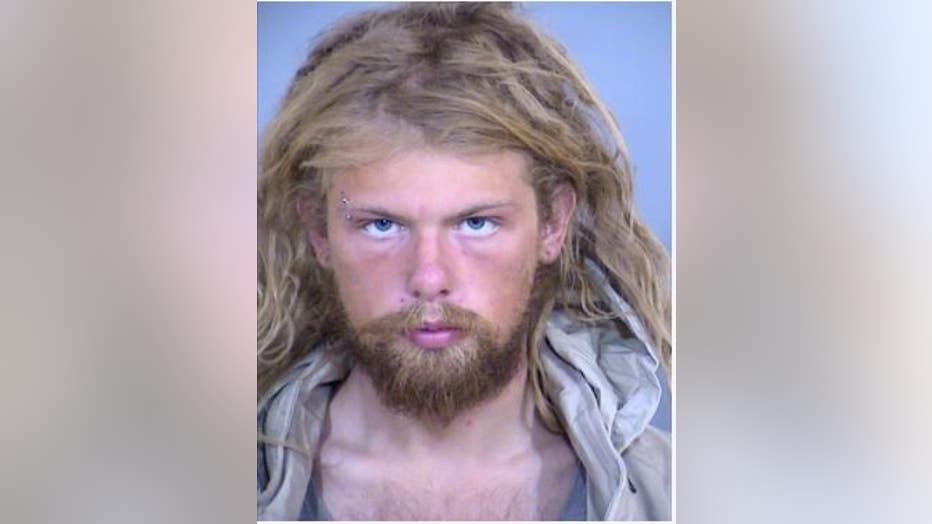 William Pacl, 18, is accused of starting a fire in Goodyear that caused multiple road closures. Read more.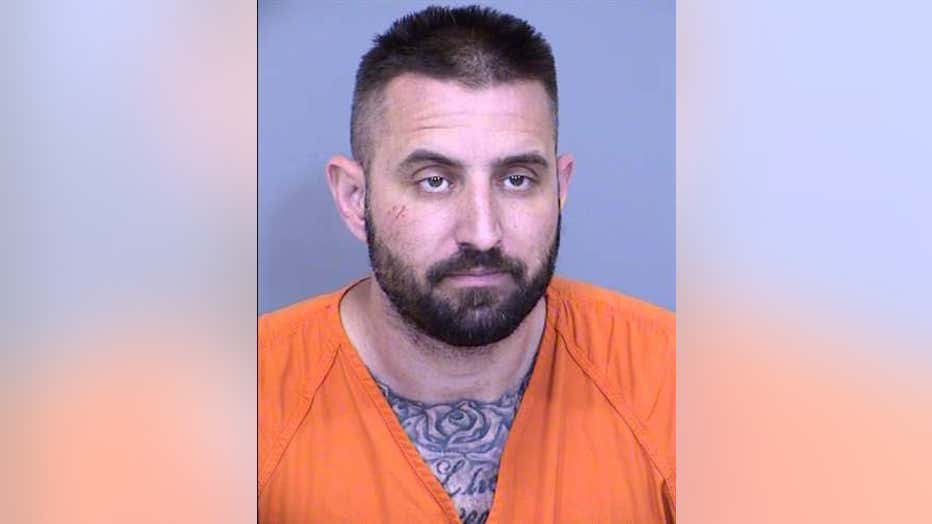 Jonathan Lorenz, 37, was arrested following a deadly shooting in the parking garage at Wild Horse Pass Casino. Read more.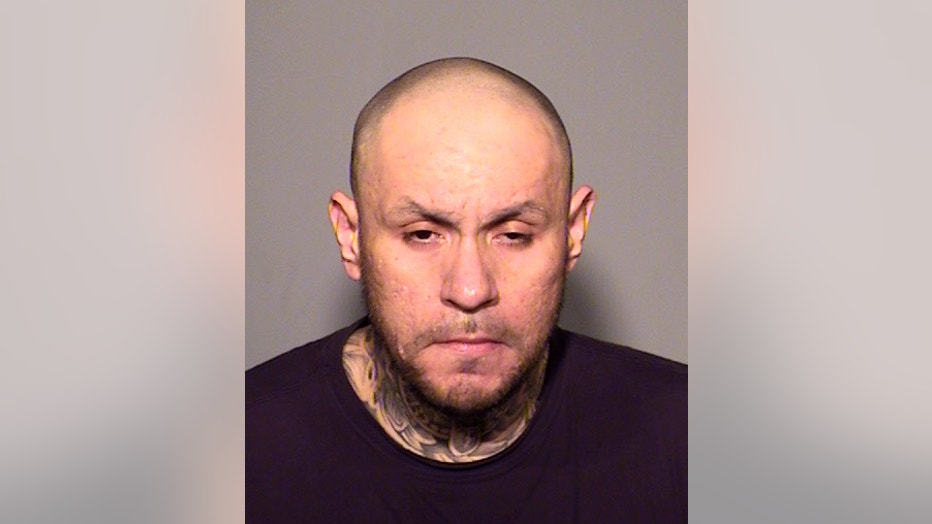 Octavio Ortega is accused of stealing thousands of dollars in jewelry from a Chandler business. Read more.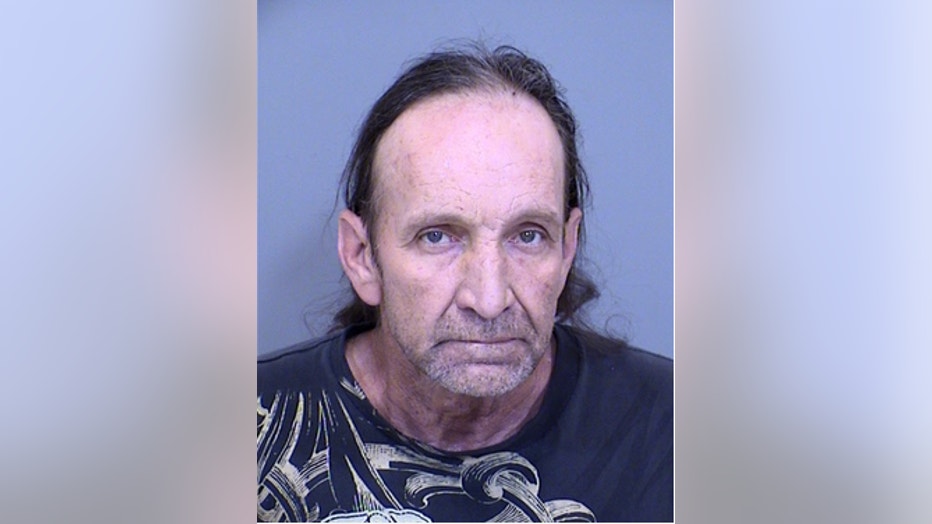 Jeffrey Mallet, 59, is accused of fatally shooting his roommate at a Mesa home. Read more.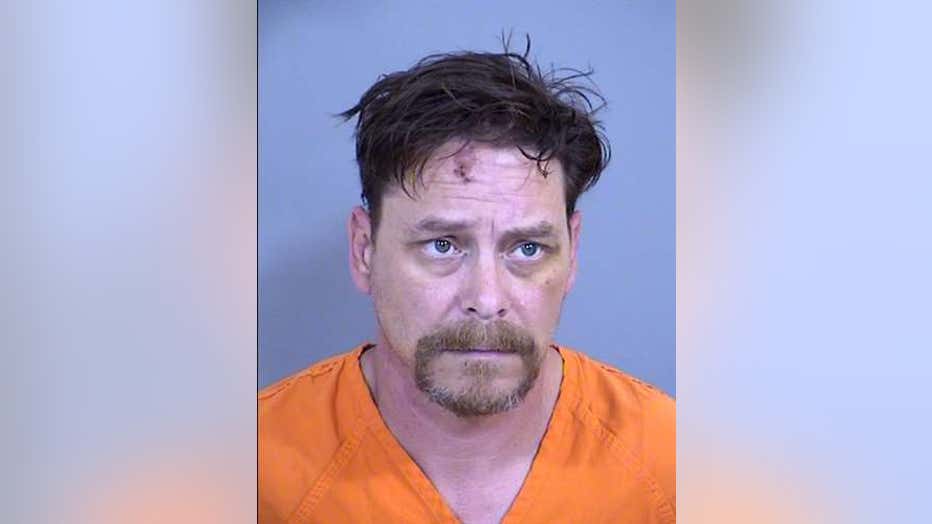 Three people, including a San Tan Valley mother and son, were killed in a crash on State Route 87. David Duncan, 49, was arrested on suspicion of causing the crash. Read more.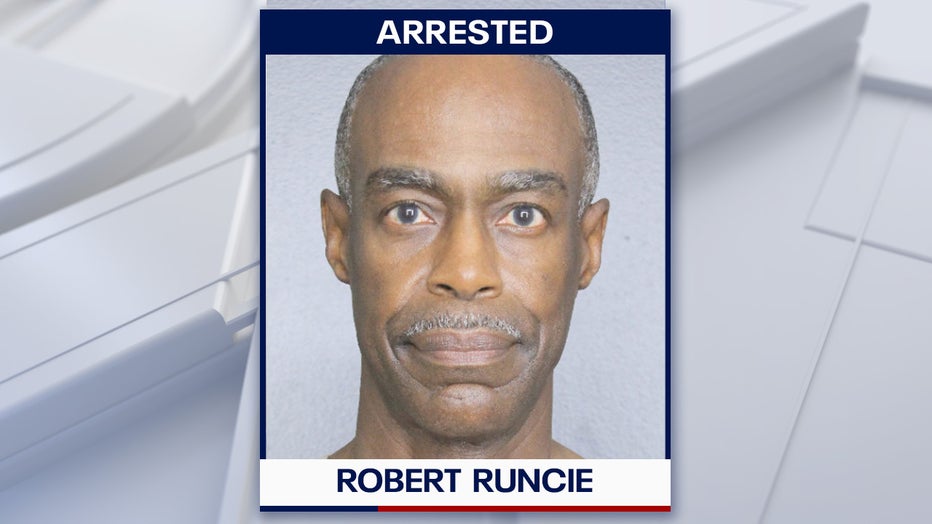 The superintendent of the Florida school district where 17 students and staff died in a 2018 high school massacre, Robert Runcie, was arrested Wednesday after investigators said he lied to a grand jury investigating events surrounding the shooting. Read more.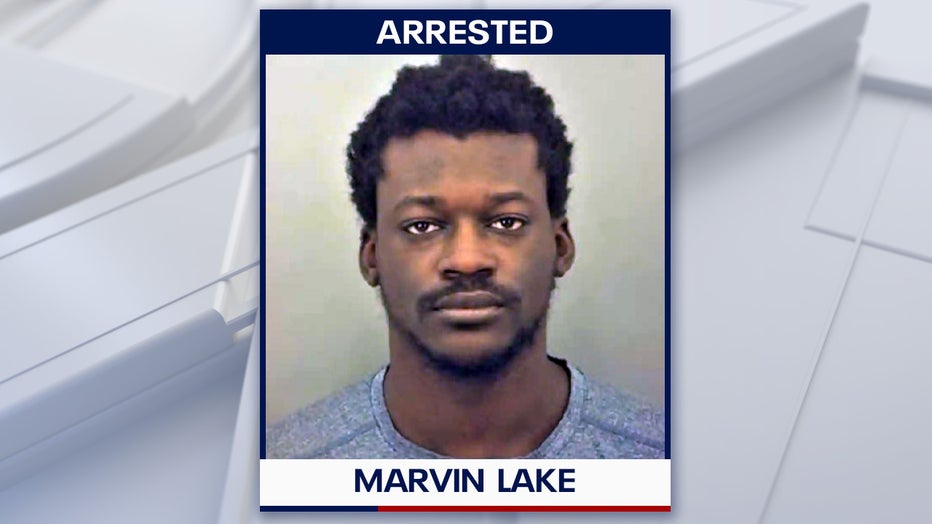 Marvin Rex Lake, 24, is facing capital murder charges after telling authorities he used "wrestling-style moves" on a 1-year-old boy left in his care who later died in a hospital. Read more.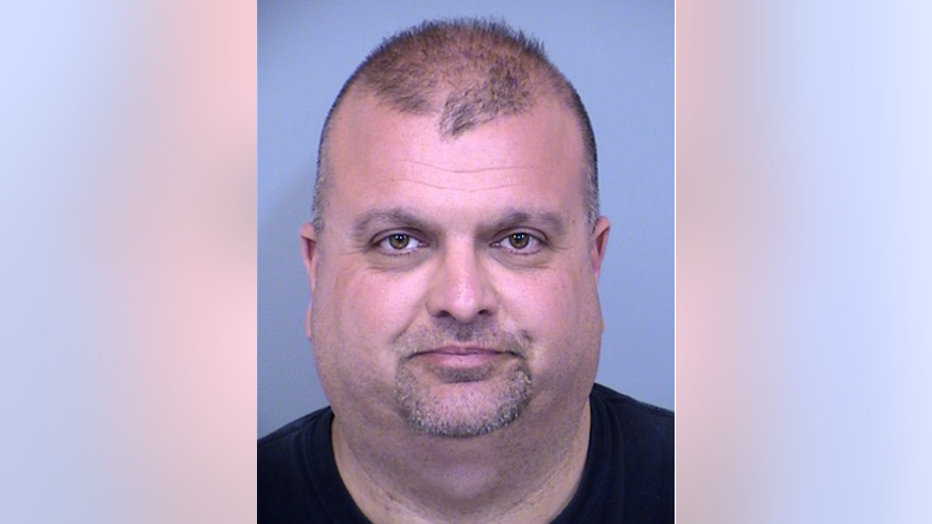 Burt Colucci, a 45-year-old man believed to be the leader of a neo-Nazi group, was arrested after allegedly threatening Black men at gunpoint in a Chandler parking lot near Dobson and Queen Creek Roads. Read more.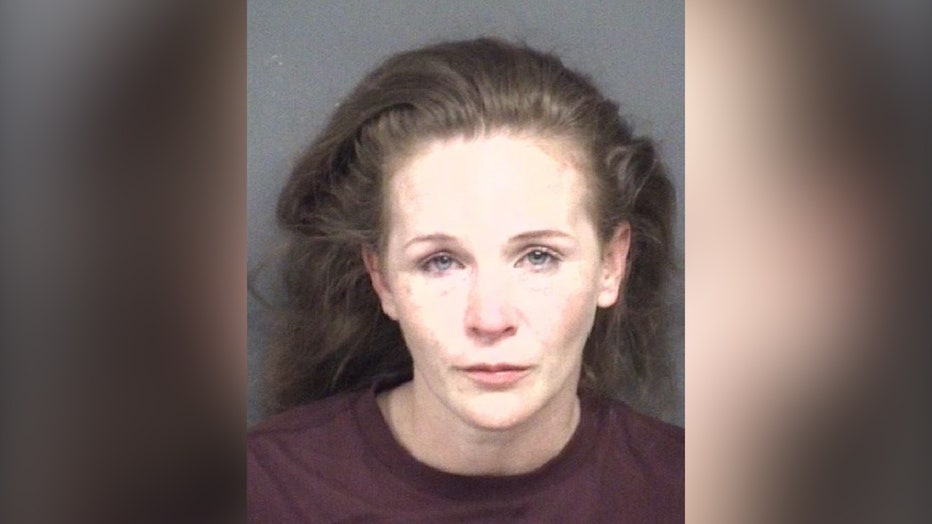 Police say 35-year-old Daina Renee Forrest was charged with driving her car into a yard where three Black teenagers were playing basketball, injuring one of them. Read more.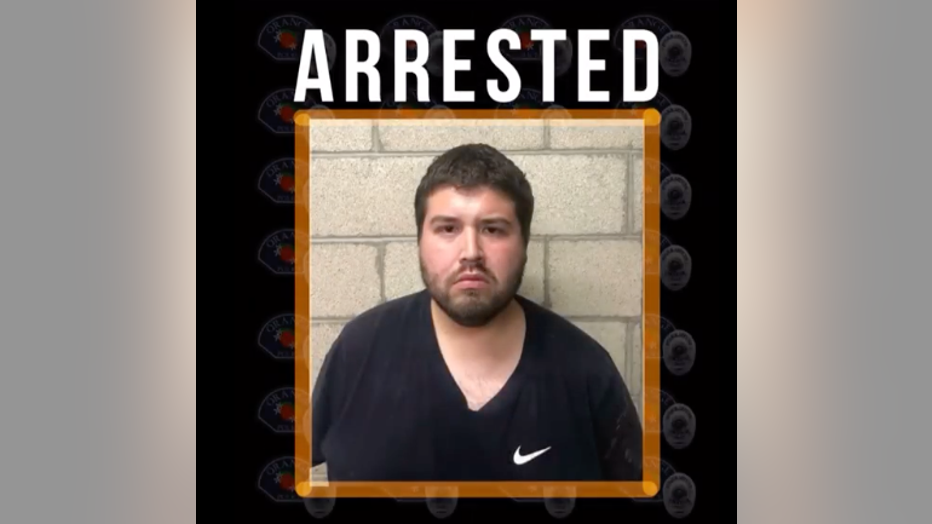 Michael Orlando Vivona, 25, was arrested on suspicion of assaulting an elderly Korean American couple at a Southern California park after allegedly threatening violence against a Japanese American Olympic athlete, police said. Read more.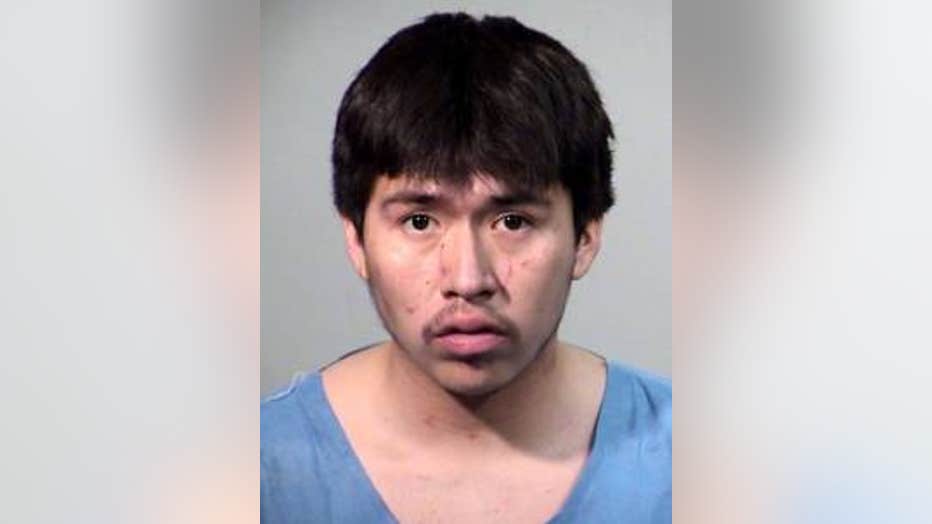 23-year-old Mason Nez was arrested after police say he stabbed his girlfriend to death in Tempe. Read more.
Marka Lee Bodine, a 31-year-old former teacher, is accused of having an inappropriate sexual relationship with an underage student. Read more.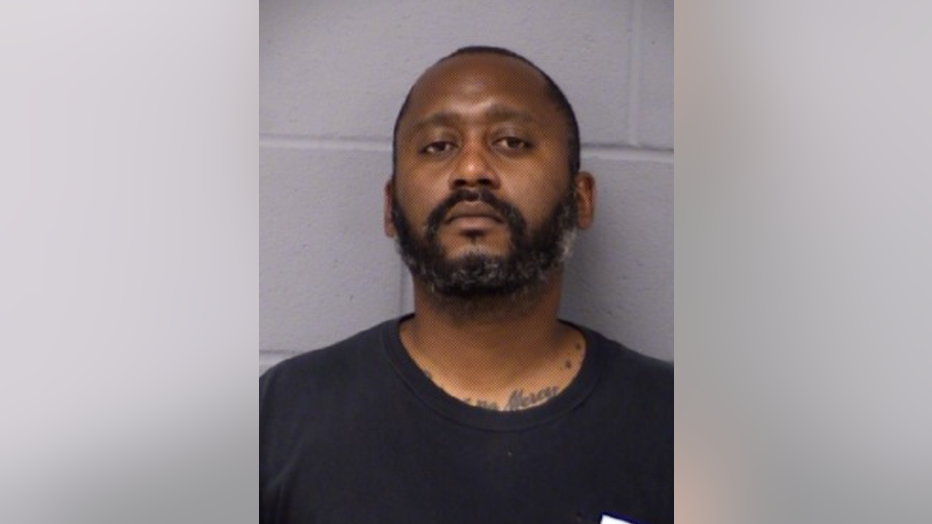 Stephen Broderick, 41, was arrested in connection to a shooting in Austin, Texas that left three people dead. Read more.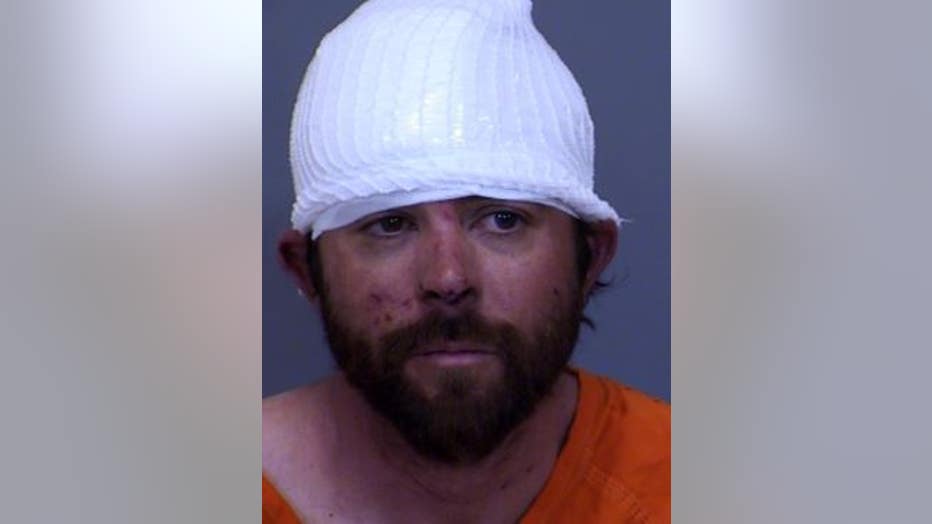 Colin Downs, 29, is accused of shooting in the direction of an officer before crashing into multiple vehicles on Interstate 17. Read more.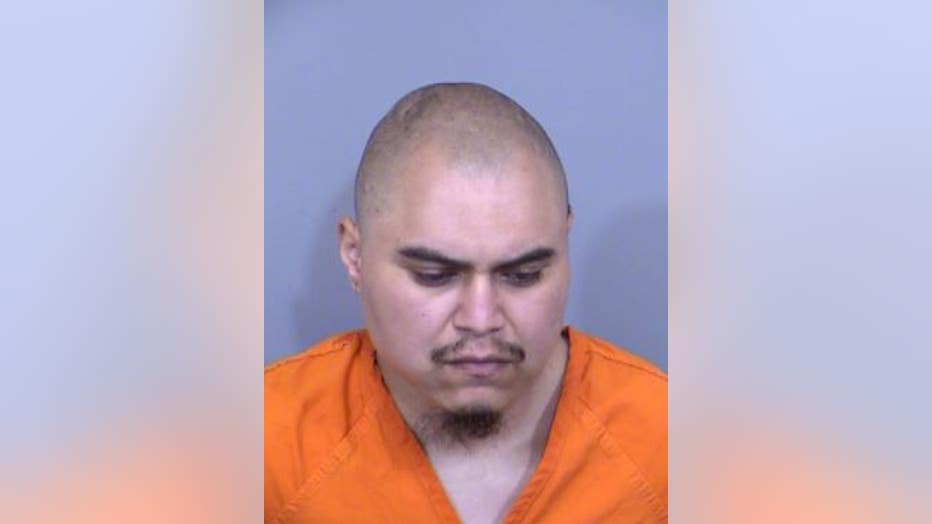 Raudel Cardenas is accused of stealing a police car from a Mesa hospital so that he could go home. Read more.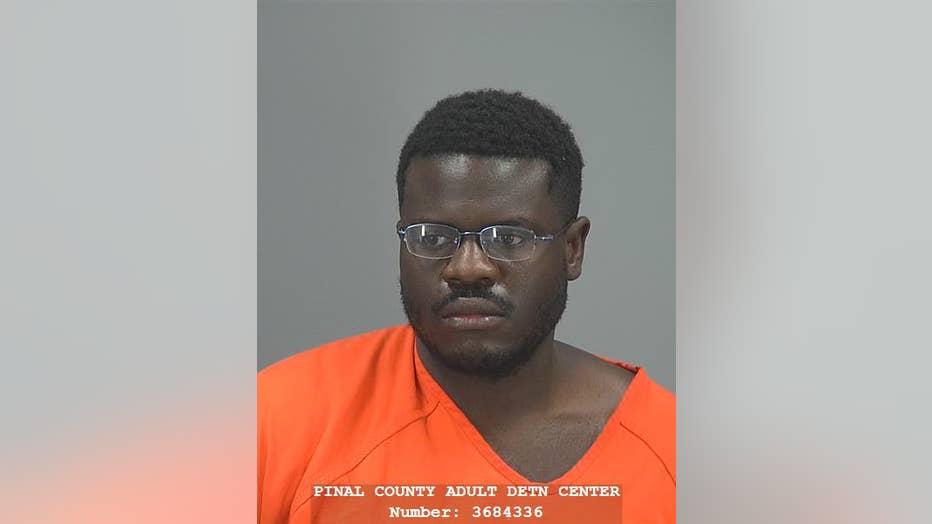 Taboh Mopecha, 29, was arrested in connection to his mother's death in San Tan Valley, the Pinal County Sheriff's Office said. Read more.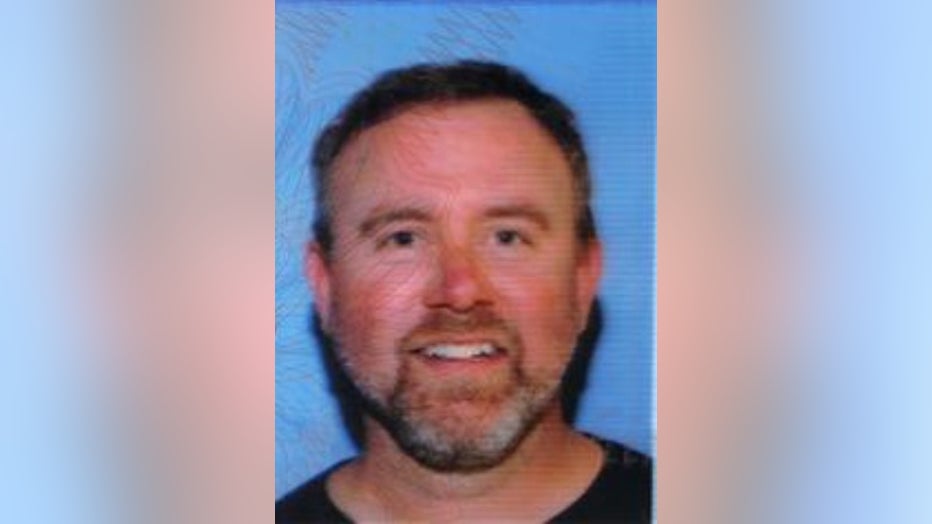 James Dorsey, 41, was arrested following an hours-long standoff in California. Dorsey is accused of killing his estranged wife. Read more.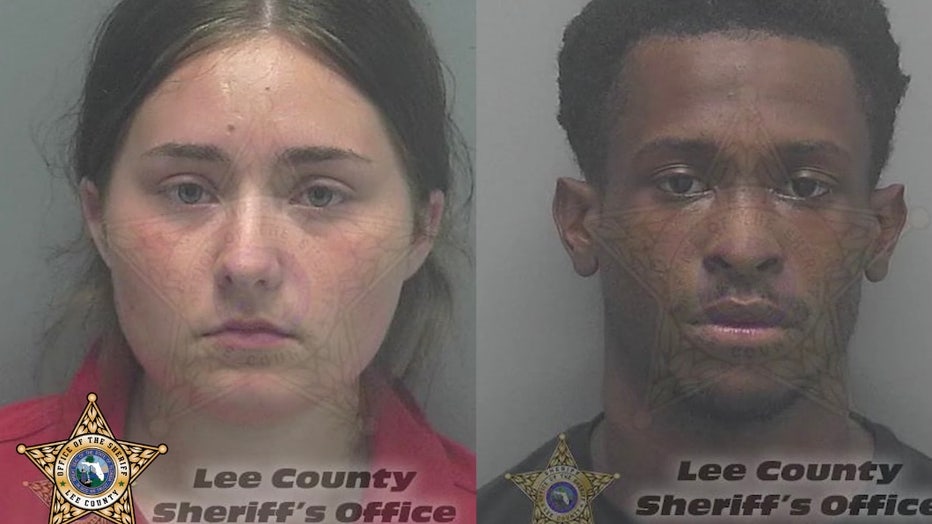 Allison Marie Sweck and Jaelen Anthony Barge are accused of animal cruelty after their puppy was found with its mouth taped shut to prevent the dog from nipping them, according to the sheriff's office. Read more. 
Earnest Benjamin, a pastor, and Christopher Ray, a high school coach, were among 79 people arrested in human trafficking sting. Read more.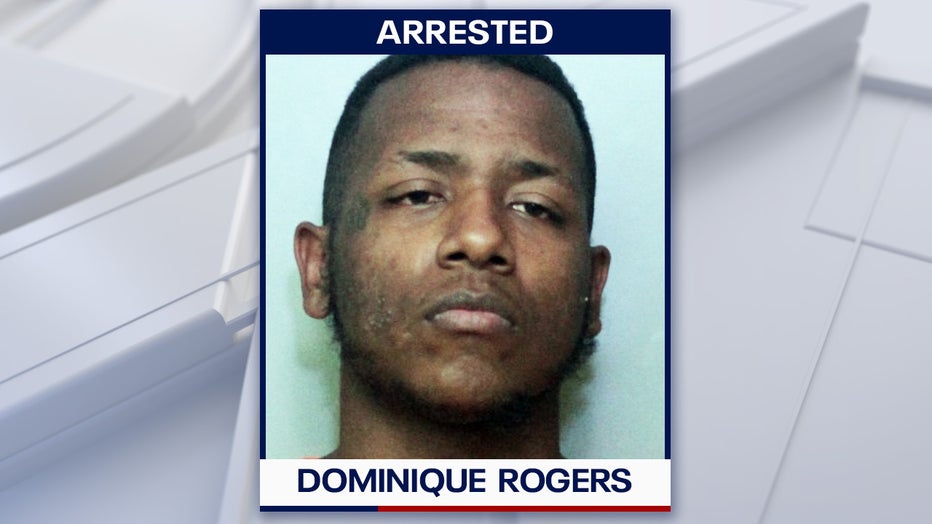 Dominique Rashad Rogers, 26, was arrested after he allegedly walked into a Florida home uninvited and attacked the homeowner. Neighbors rushed inside to help the homeowner and held down Rogers until police arrived. Read more.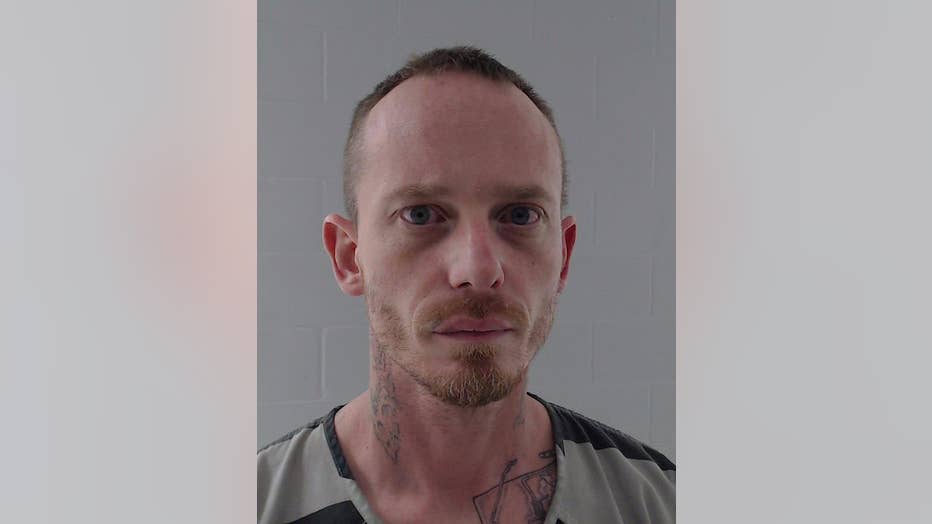 Jerry Don Elders, 39, is accused of shooting a Texas police officer and killing a woman during a carjacking. Read more.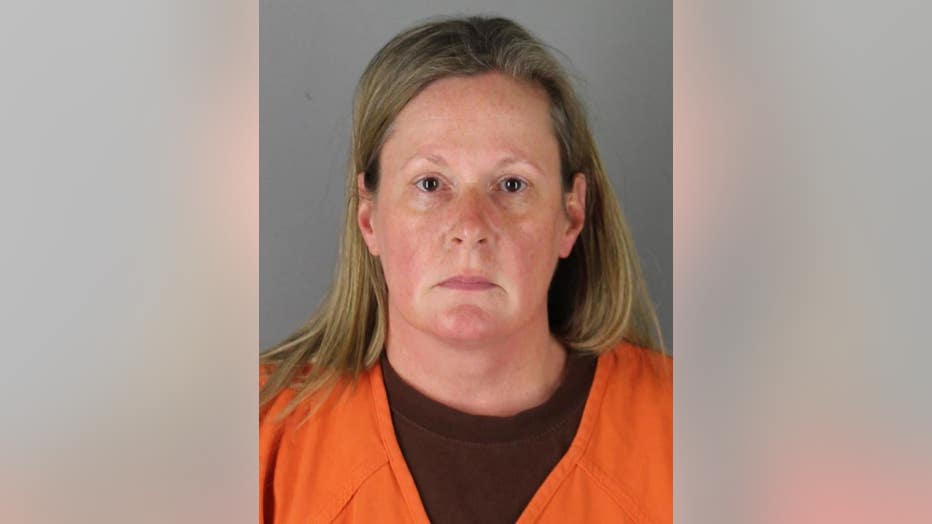 Former Minnesota police officer Kim Potter was charged with second-degree manslaughter in the shooting death of Daunte Wright. Read more.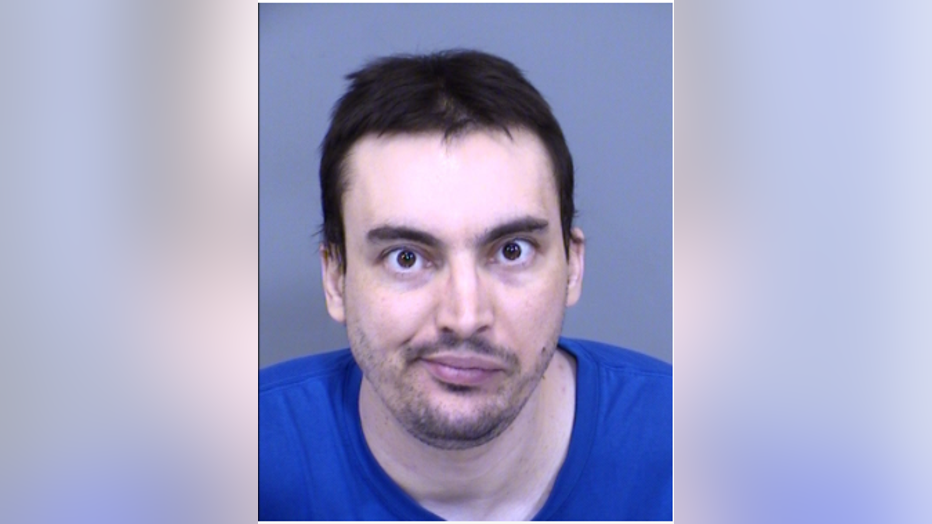 Police responded to the Tilda Manor group home in Gilbert on April 12 where they say Christopher Lambeth allegedly beat his roommate, Steven Howell, to death. Read more.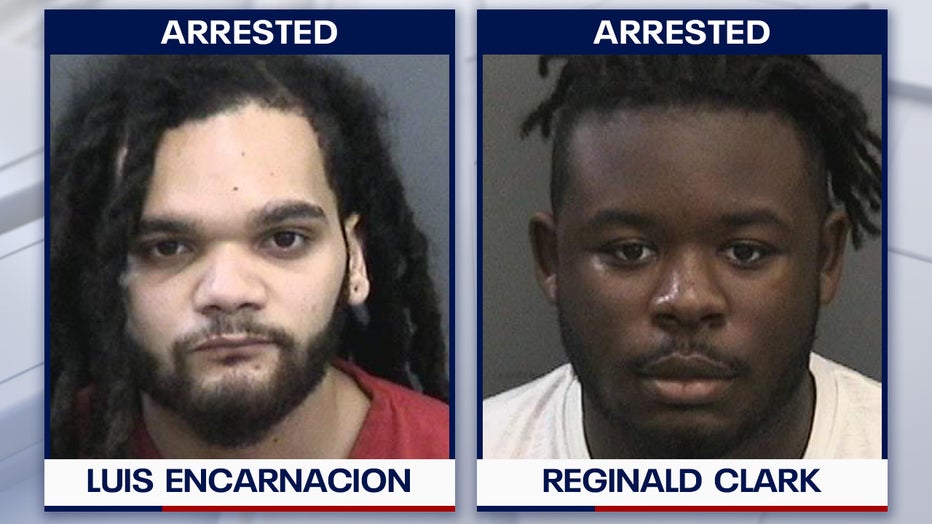 PCSO says Luis Encarnacion and Reginald Clark were arrested following a search for a missing 11-year-old girl. "In her mind, she thought Luis was her boyfriend. We all know that's not real...what's real is Luis acted like a predator," said the sheriff. Read more.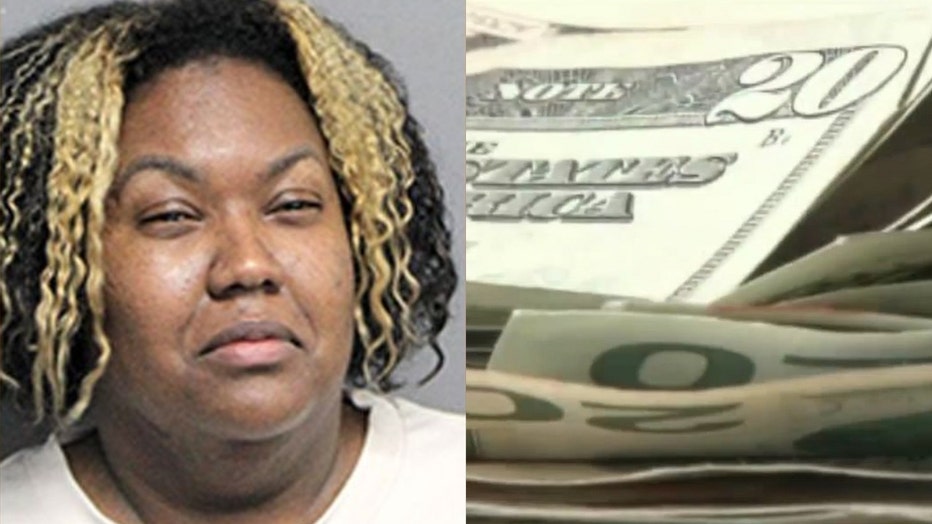 Kelyn Spadoni, a 33-year-old former sheriff's dispatcher, is accused of refusing to return more than $1.2 million that had been accidentally deposited into her brokerage account, authorities said. Read more.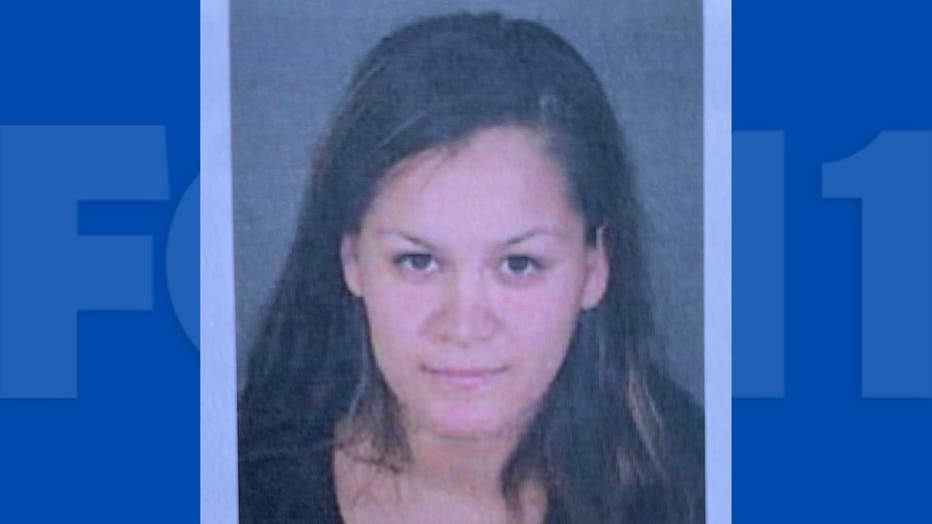 Liliana Carrillo was taken into custody in connection with the killing of three young children whose bodies were found stabbed to death at an apartment complex. Read more.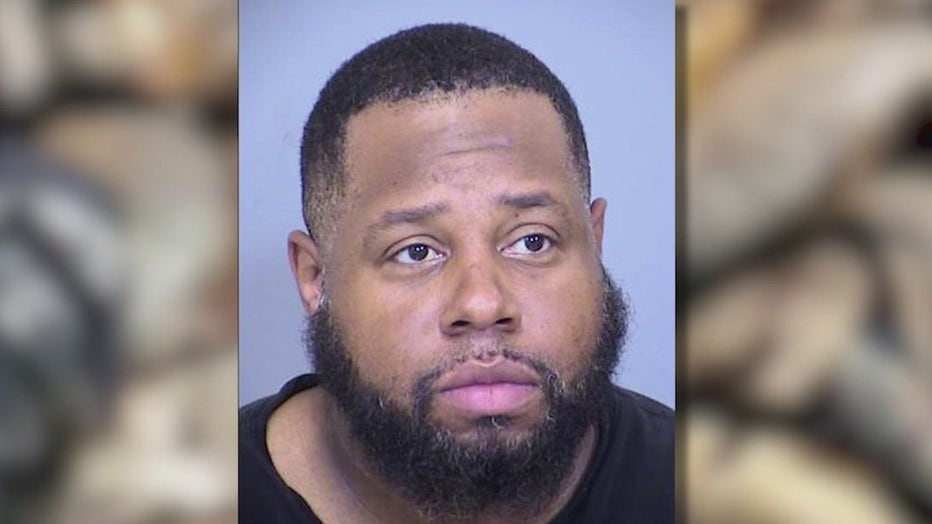 Russell Howard, 42, now faces criminal littering charges after he allegedly dumped hundreds of speared fish and parts on the side of a north Phoenix road. Read more.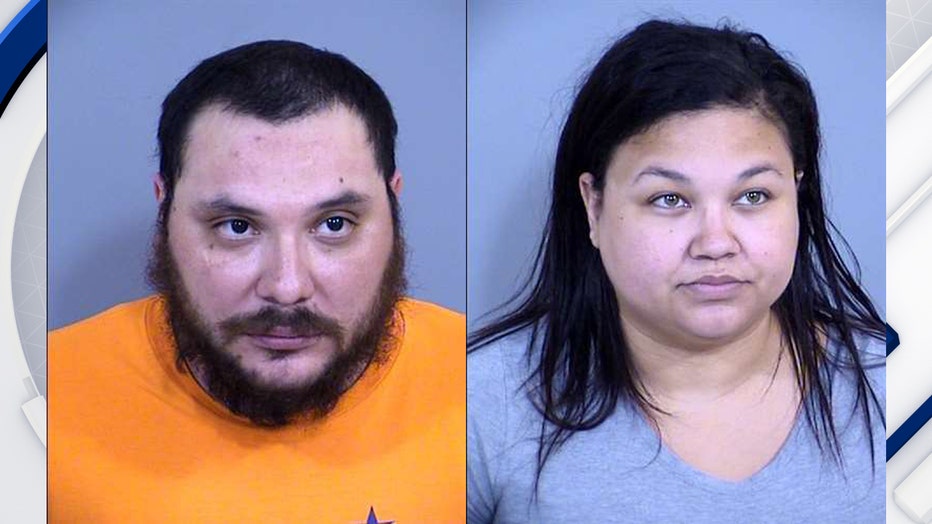 Adrian Favela and Barringtina Mathis have been arrested in connection to a hit-and-run that killed a Grand Canyon University student in 2018. Read more.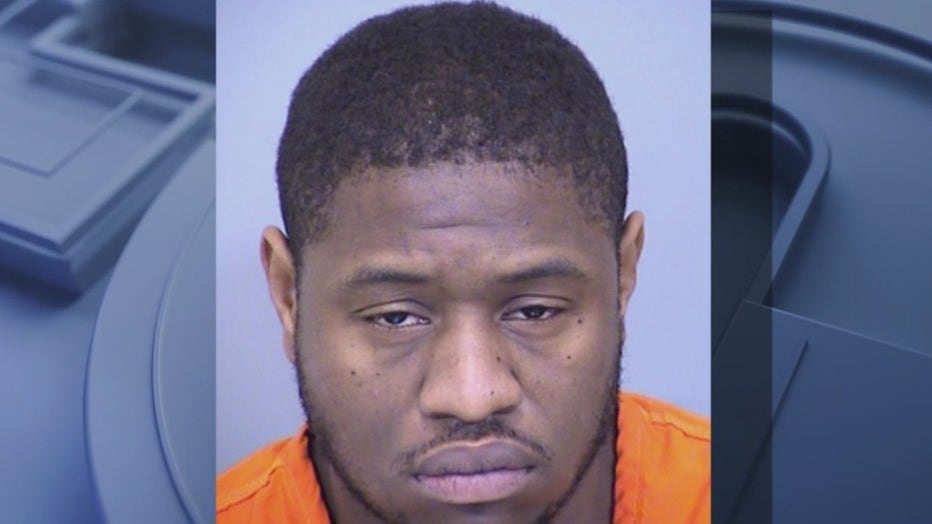 Kenny Louis is accused of sexually assaulting a transgender woman in a Tempe hotel. Read more.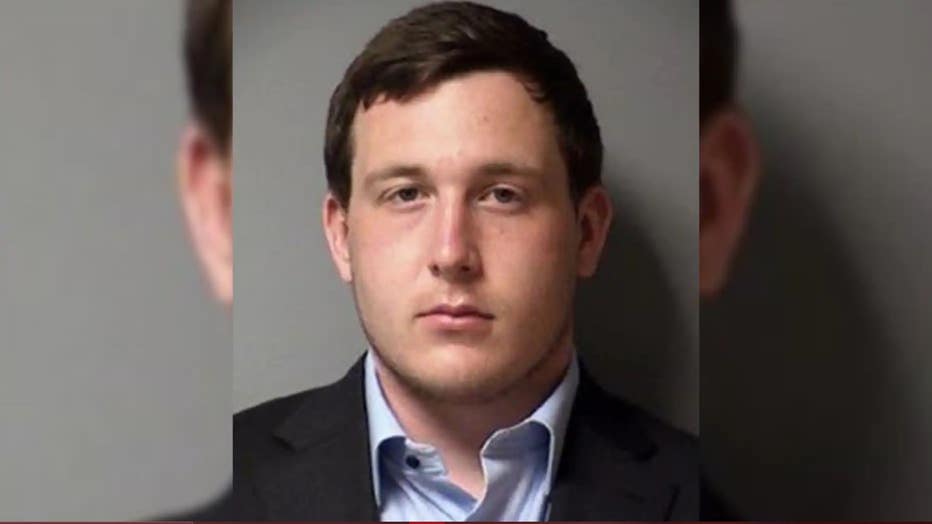 Luke Armstrong, the 21-year-old son of Lance Armstrong, is accused of sexually assaulting a child. Read more.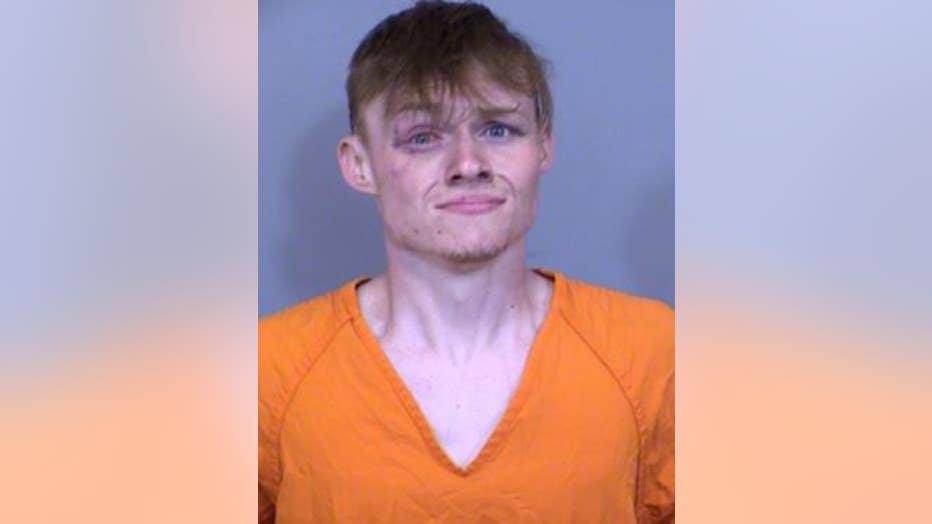 John Kramer, 21, was arrested after running naked on Interstate 10 in Phoenix, according to authorities. Read more.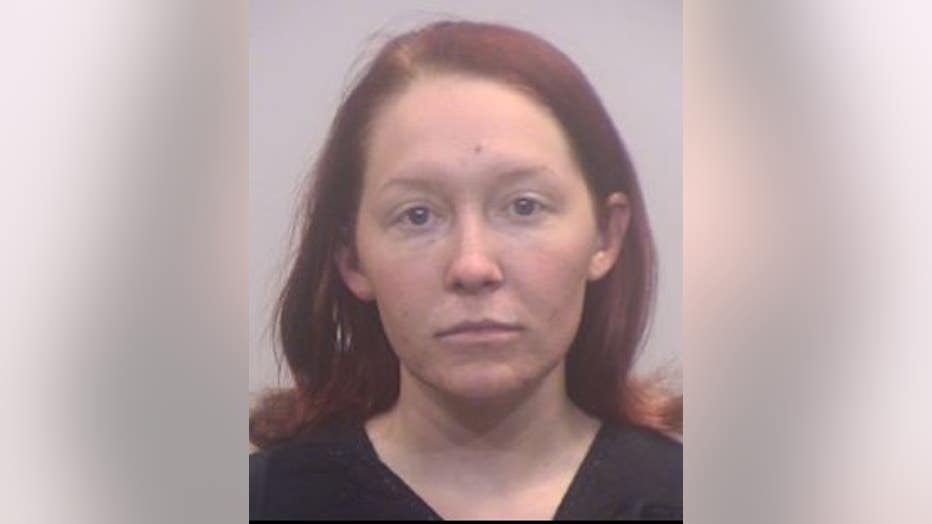 Madison McDonald, 30, is accused of killing her two young daughters in Texas. Read more.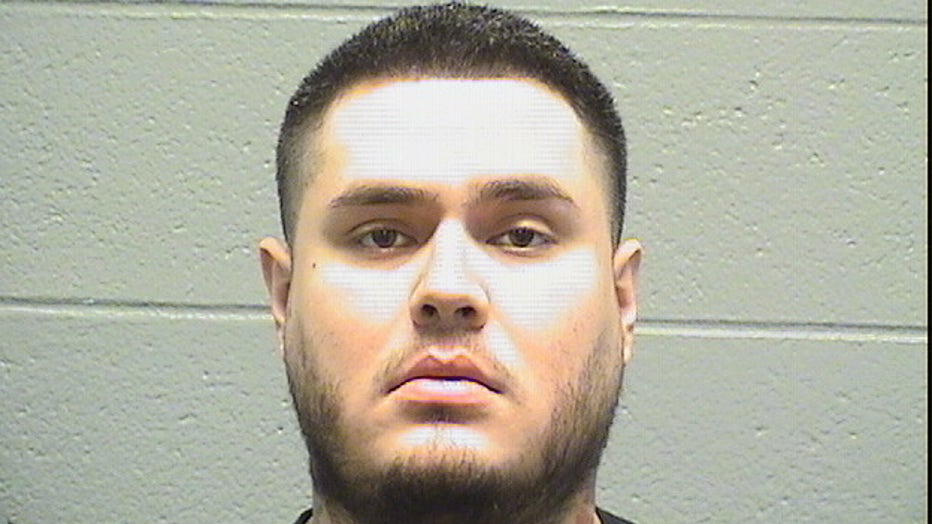 Marco Pulido, a 29-year-old reputed gang member, was charged with fatally shooting a 37-year-old woman on her way home from church with her husband. Read more.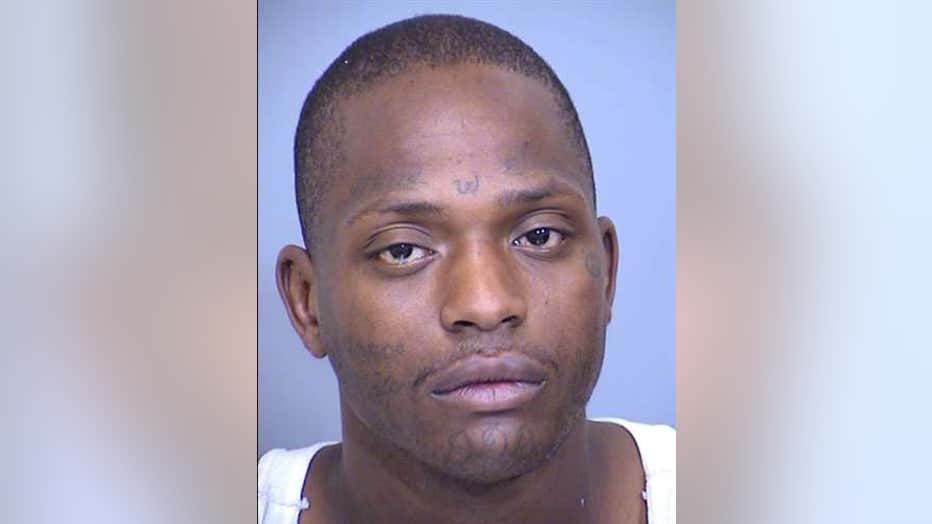 Phoenix Police say Donovan Johnson, 28, has been arrested after a 50-year-old man was found dead near 36th Street and Van Buren. Read more.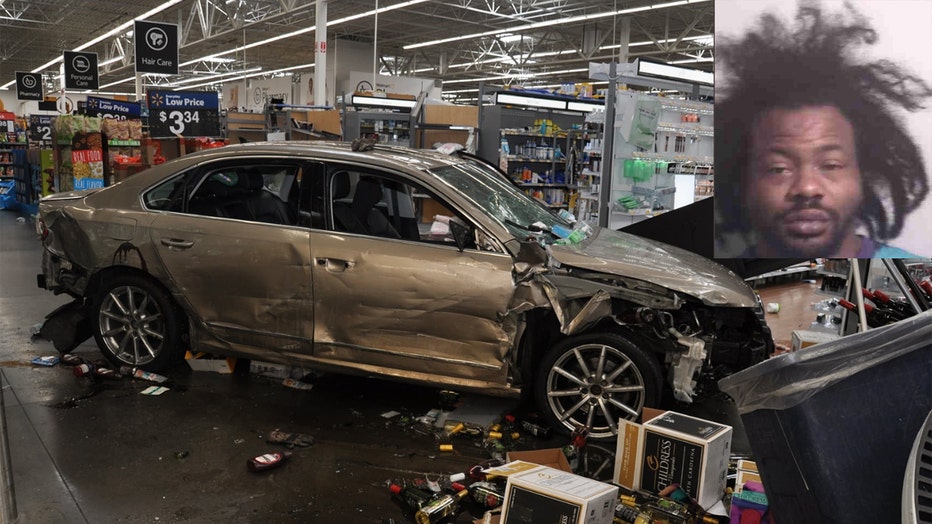 Lacy Cordell Gentry, a 32-year-old fired Walmart employee, crashed a car through the front door of the store and kept driving inside the building, according to police. Read more.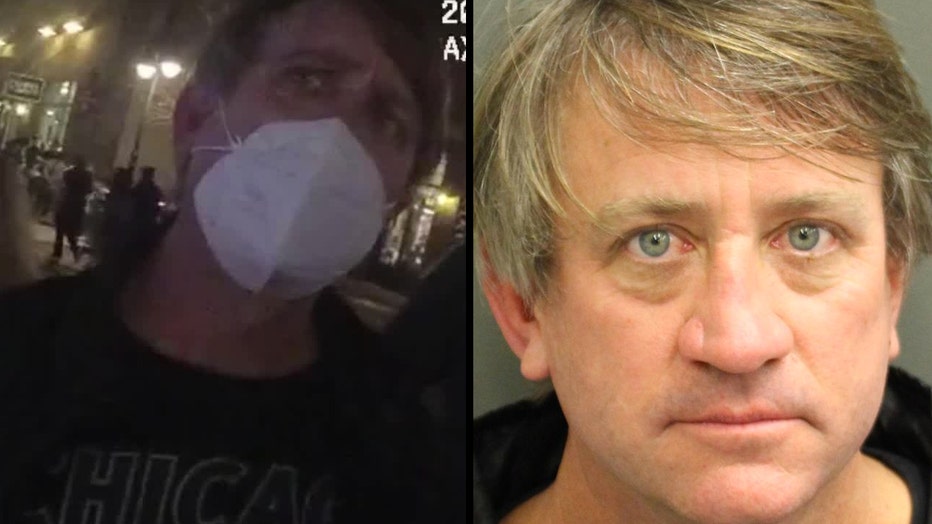 Kelly Sills, a 47-year-old man who claimed he spent $15,000 to visit Walt Disney World, was arrested after refusing to be temperature screened while visiting Disney Springs, deputies say. Read more.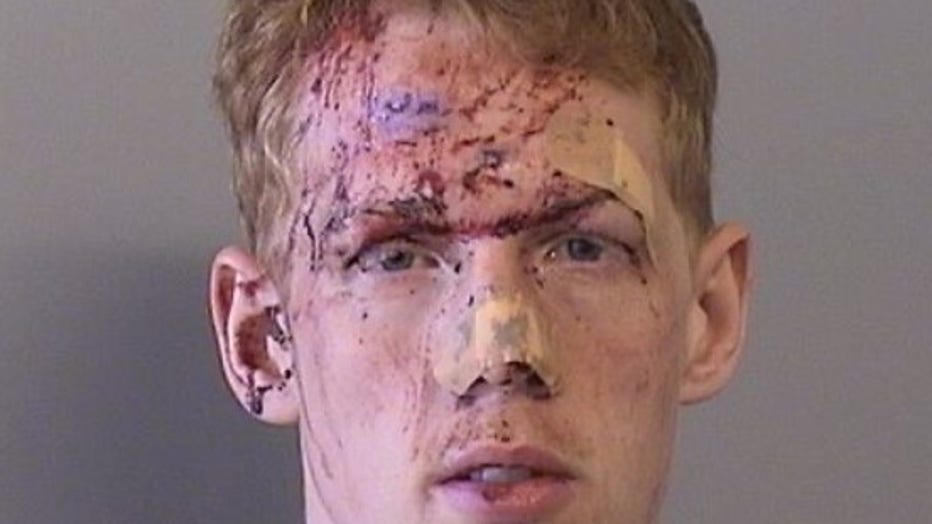 Justin Davis was arrested for allegedly trying to kidnap his former coworker after repeatedly leaving food outside her home and stalking her for several weeks. Read more.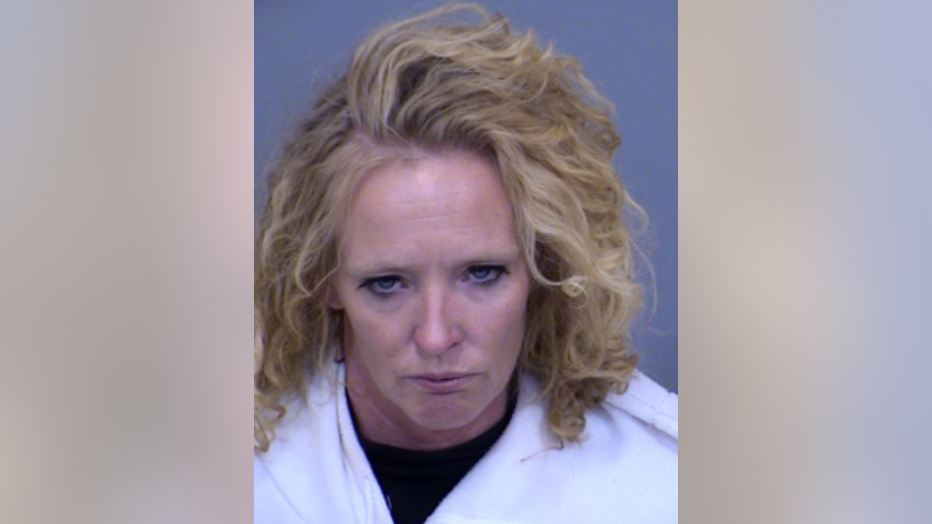 Melissa Truax, 43, was arrested in connection to a deadly hit-and-run crash in North Phoenix. Read more.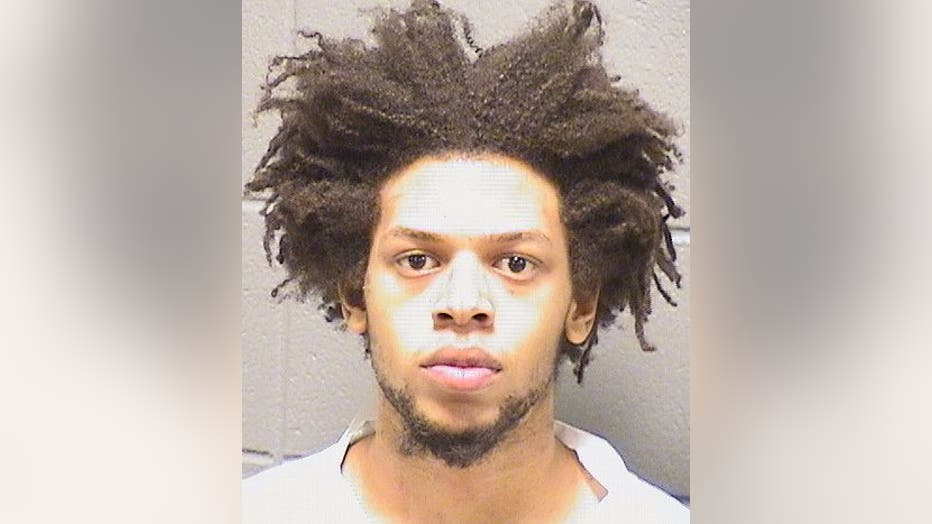 Isaiah Jones, 20, is accused of stabbing an elderly family member dozens of times using a "samurai knife," killing her inside her home before leaving with a phone and envelopes of cash. Read more.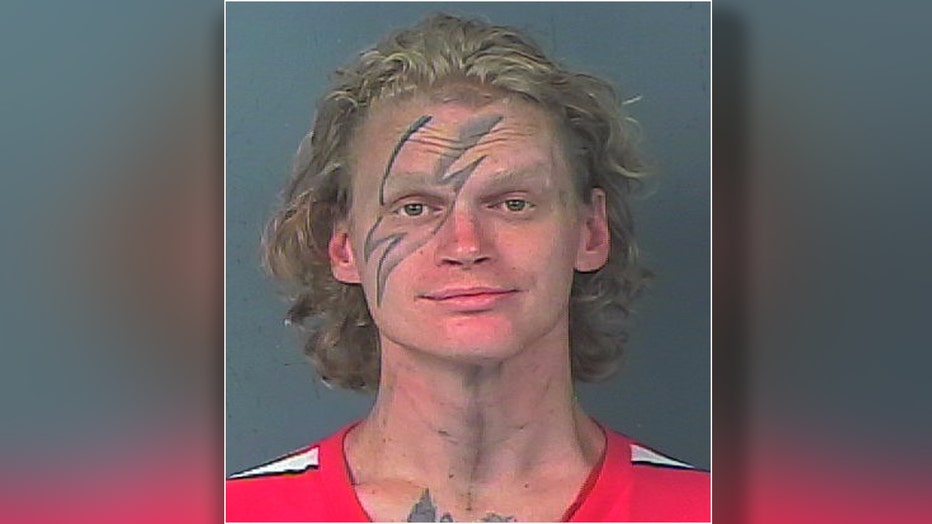 Deputies arrested Trey Cornwell after they say he stole an ambulance from a hospital while the crew was inside dropping off a patient. Read more.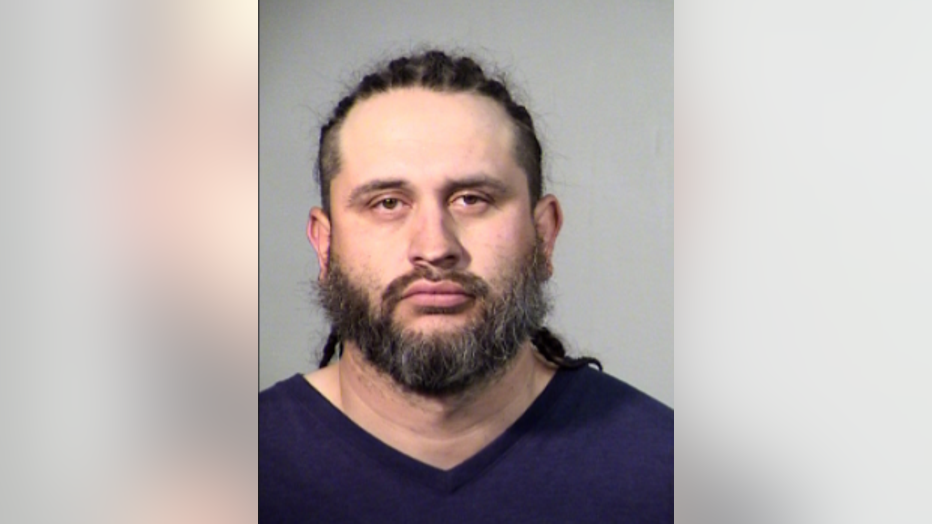 Raul Portillo, 40, is accused of being involved in a hit-and-run that left a bicyclist dead in Tempe. Read more.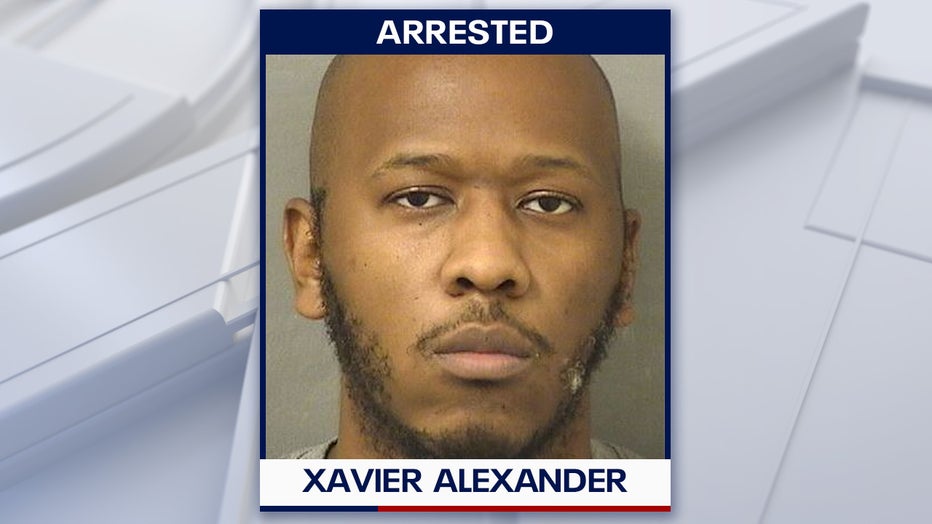 Xavier Alexander, a 28-year-old Florida elementary school teacher, faces charges alleging that he solicited online to have sex with a 2-year-old and traveled to meet the child. Read more.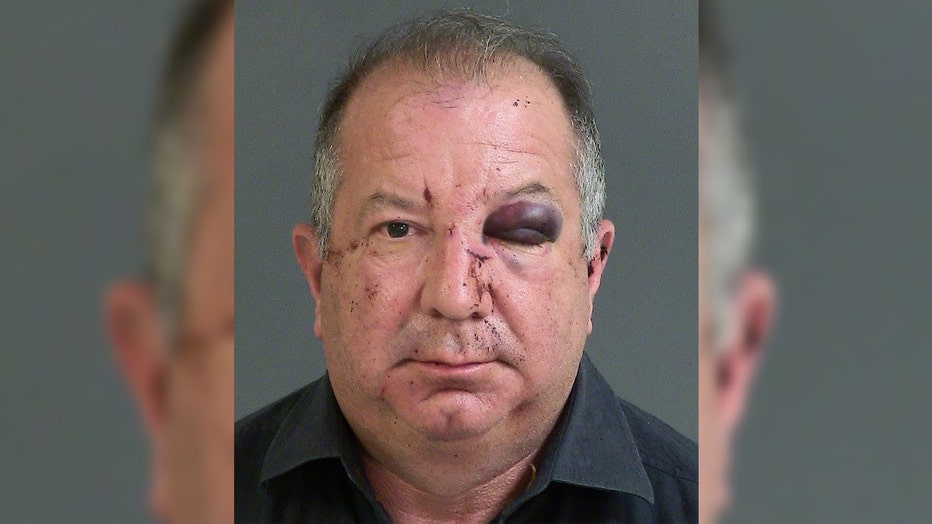 South Carolina man, Pano Michael DuPree, was punched and given a black eye after a female witness allegedly saw him strangling his girlfriend at a bowling alley and intervened. Read more.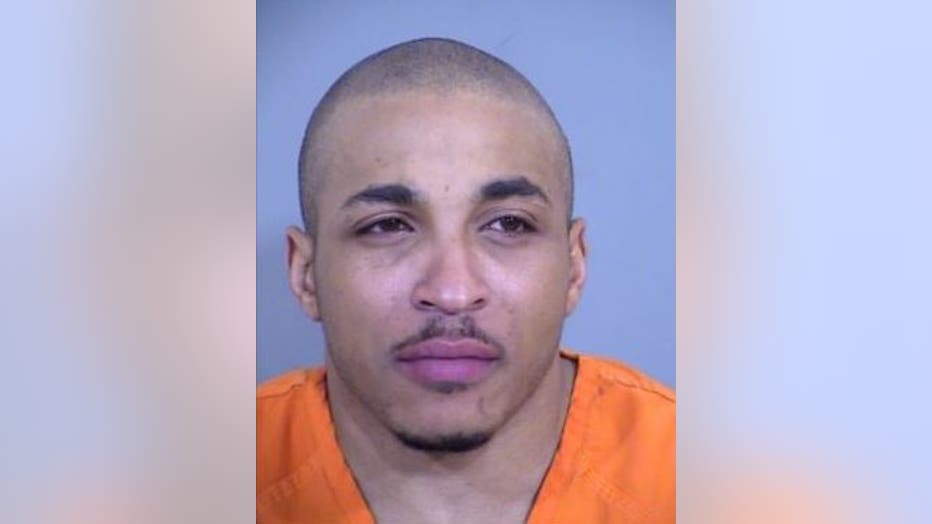 Willie Jones, 29, reportedly told Phoenix Police that he accidentally fired a gun while handling it and hit his brother as a result. Read more.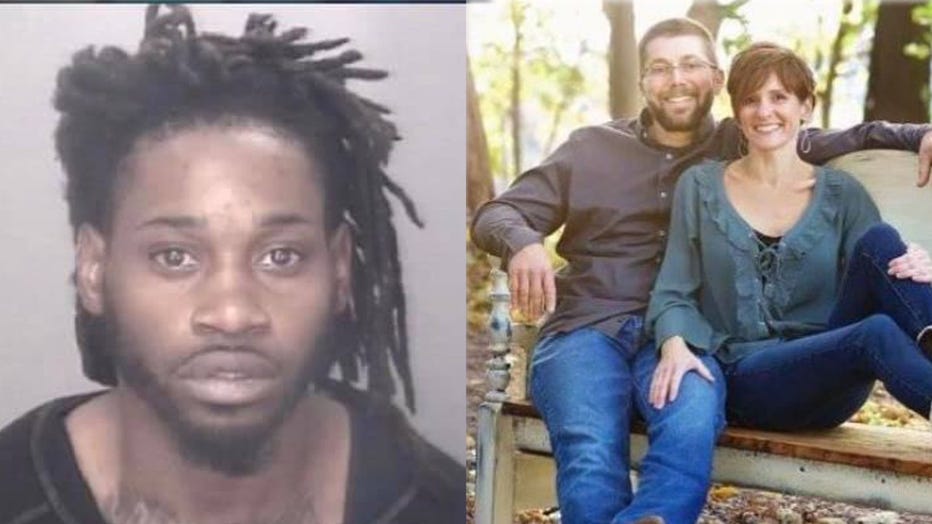 Dejywan R. Floyd, 29, was arrested in connection to the death of a Pennsylvania mother who was shot and killed through a passenger-side window during a road rage incident in North Carolina, authorities said. Read more.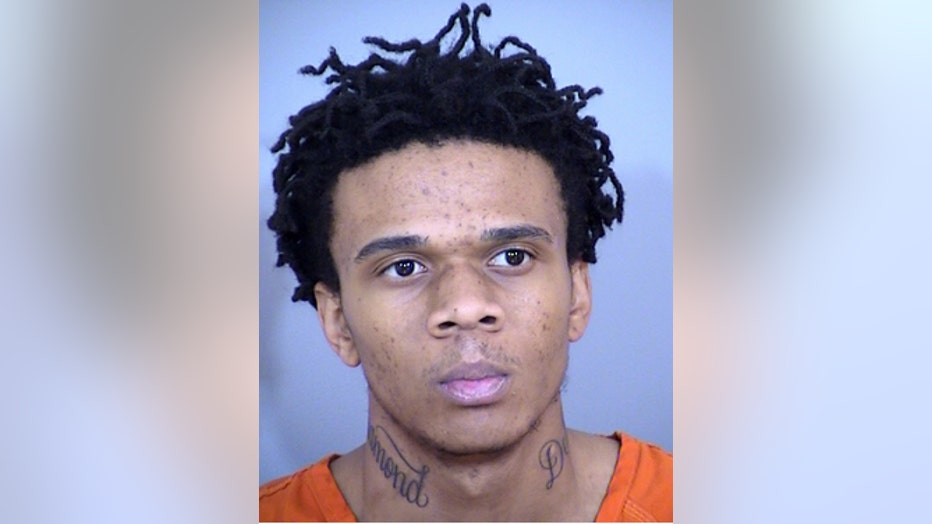 Triston Sanders, 20, is accused of three counts of felony child abuse after he allegedly stepped on his 1-month-old daughter's head and then bit her in the abdominal area. Read more.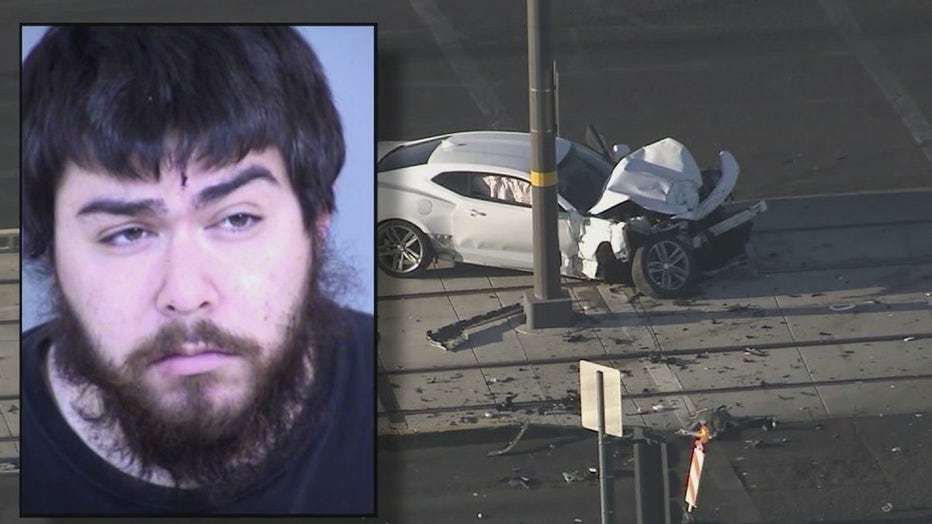 Austin B. Clark, 28, was arrested in connection to a crash in Phoenix that left a 40-year-old woman dead and a 19-year-old in critical condition, police said. Read more.